Key Points:
T-Mobile is adding two new smartphone plans called Go5G and Go5G Plus
The new plans are based on Magenta and Magenta MAX and offer increased mobile hotspot and Canada/Mexico data usage for a higher price
These are new plans, not replacements - the Magenta plans will still be available
T-Mobile announced two new smartphone plans as part of a hyped "uncarrier" announcement today, which will be available starting April 23rd. The new plans are called "Go5G" and "Go5G Plus" and will be additional smartphone plans added to T-Mobile's existing smartphone plan lineup of Essentials, Magenta, and Magenta MAX. The new plans are higher-tier versions of Magenta and Magenta MAX, respectively, offering additional mobile hotspot and Canada/Mexico data for a slightly higher price.
The new plans were part of a bigger effort by the carrier to lure smartphone customers into switching to T-Mobile, including the ability to trade in locked phones from another carrier, shorter installment periods that allow upgrading to a new smartphone every two years, and access to more promotions.
The lowest-tier Essentials plan also gets a limited-time price decrease.
Video Story
New Go5G Plans
The "Go5G" plan is based on Magenta, and the "Go5G Plus" plan is based on Magenta MAX. Each shares the same features as the base Magenta/Magenta MAX plans, but with a few additions:
10GB of additional hotspot data for a total of 15GB on Go5G and 50GB on Go5G Plus
Additional Canada/Mexico data - an extra 5GB on Go5G for 10GB total and an extra 10GB on Go5G Plus for 15GB total.
Update: Now that the plans are live, there are a couple of changes that weren't advertised:
The base Go5G plan comes with 480p streaming standard like Magenta, but 720p can be activated in the settings
The MaxUp add-ons are not available for the Go5G plans.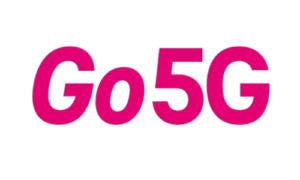 Additionally, the plans offer different policies for phone upgrades and promotions. In particular, the Go5G Plus plan promises the same promotions for existing and new customers. Most carriers offer the best promotions to new customers as an enticement to switch - particularly with phone upgrades - and T-Mobile promises to make these available to Go5G Plus customers as well. This should make taking advantage of a promotion for a cheap phone upgrade much easier for customers on Go5G plus.
For these benefits, the plans cost more than Magenta and Magenta MAX. The single-line price is $5 more per month for each plan. The multi-line pricing difference varies depending on the number of lines on the account.
Versions of the new Go5G plans will also be available for 55+, First Responder, Military, and Small Business customers. Pricing is the same $5 extra.
Finally, T-Mobile also announced promotional pricing for the existing low-tier "Essentials" plan called "Essentials Savings," which reduces the single-line price by $10/month. This plan does not include any high-speed mobile hotspot data, so it isn't of much interest to our audience, but it could be a good deal for those who only need a basic carrier-direct smartphone plan.
Here is the feature chart T-Mobile included in their news announcement:
Should You Switch?
For mobile internet users, these new plans offer more data in two important areas - mobile hotspot data and Canada/Mexico data. The additional Canada and Mexico data is particularly valuable since it's more difficult to get than hotspot data for US-based customers.
For those who like to take advantage of promotional offers and upgrade their phones more often, the Go5G Plus plan will make that a lot easier by enabling existing customers to take advantage of promotions typically only offered to new customers and switchers.
Comparison to AT&T and Verizon Plans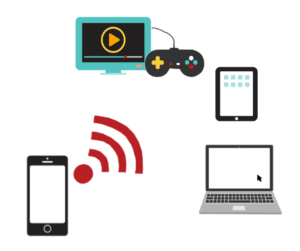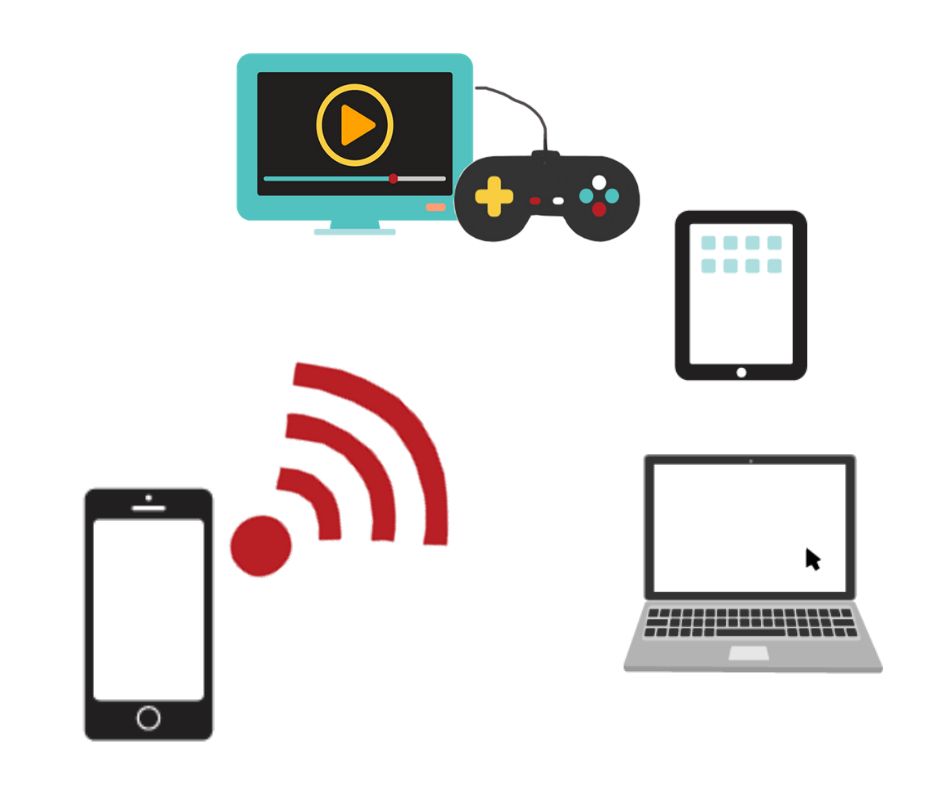 Overall, the new Go5G plans bring T-Mobile's offerings more in line with what AT&T and Verizon offer.
The additional mobile hotspot data with the Go5G plans brings T-Mobile on par with the plans from AT&T and Verizon. Now all three carriers offer 50GB of high-speed mobile hotspot data on their top-tier smartphone plans, followed by various levels of throttling after the 50GB is used up.
Verizon continues to have the best hotspot throttling terms, with unlimited hotspot throttled to 3Mbps when connected to their Ultra Wideband network once the 50GB of high-speed hotspot is used.
The network management thresholds are also largely the same across the plan lineups, with no deprioritization on the top-tier plans. The video streaming resolutions are also similar, with the top-tier plans all capable of supporting up to 4K UHD video.
For international use, the best plan depends on where you will travel and for how long.
For Canada & Mexico use, AT&T's Unlimited Premium allows the full plan data usage in Mexico/Canada and 19 other Latin American countries while on AT&T's network partners. For most other countries, customers can purchase day passes or other add-ons.
T-Mobile's Go5G Plus offers 15GB of high-speed data per month in Canada/Mexico, and 5GB in most other countries.
Verizon offers 2GB of data daily in Canada/Mexico, and the option to purchase travel passes for 2GB/day in most other countries.
T-Mobile also offers the Global Plus 15GB upgrade for Magenta lines, providing 15GB of international data (but only 5GB in Canada/Mexico) and unlimited high-speed domestic hotspot data. This per-line addon is $50/month on top of the Magenta plan cost.
Price comparisons between the three carriers depend on individual circumstances and the number of lines. For a single-line, the Go5G Plus plan is the same price as Verizon's Get More plan ($90/month) and $5 more expensive than AT&T's Unlimited Premium plan ($85/month). But T-Mobile continues to bundle taxes and fees, which are additional charges on the other carriers.
Comparing multi-line pricing is more challenging, but T-Mobile currently has an advantage for accounts with over three lines, thanks to a promotion where the third line is free. On the downside, T-Mobile doesn't offer the easy mix-and-match option to select a different plan tier for each line, so price comparisons will depend if you want to mix and match lines, along with other factors.
You'll need to run the numbers for your particular situation.
Concluding Thoughts


T-Mobile likes to brag about its "uncarrier" moves that benefit consumers, and these new plans do offer a bit more, albeit at a higher price. Additionally, offering a total of five smartphone plan tiers with different names and slightly different features will likely confuse consumers.
Adding more hotspot and international data is always welcome, but strangely, these new plans with unique branding are small iterative additions, not replacements for the Magenta and Magenta MAX plans.
We were hoping for more.
T-Mobile's announcement, however, was primarily aimed at its existing strategy of poaching customers from Verizon and AT&T, and the hotspot and Canada/Mexico data increases - important to our audience - were almost afterthoughts in the announcement.
Still, the new Go5G Plus plan features are enough to displace the Magenta MAX plan as one of our Top Pick data plans for nomads to consider adding to their mobile internet arsenal.
The new plans will be available on April 23rd.
Further Reading
Related Content:
Related News: