Key Points:
A recent mandatory firmware update has blocked Starlink in-motion usage on consumer Starlink systems.
The Starlink "Dishy" will now automatically disconnect at speeds above ~10mph, and reconnect when you drop below that.
In-Motion usage has been prohibited in the TOS from the start, but wasn't blocked previously.
Though SpaceX has never officially supported using consumer Starlink systems while underway, for much of the past year this functionality has just worked - especially for those who took the extreme step of physically modifying a Starlink systems to disable the aiming motors so that it would sit flat.
But earlier this week, we began to hear more and more reports from RVers and boaters who were using their Starlink systems while underway that they were now suddenly dropping offline at speeds above ~10mph.
It seems that a mandatory firmware update rolling out from SpaceX has put a halt to Starlink usage while in motion.
There is no way to opt out of the firmware update, so even though some users are reporting that mobility is still working for them - overwhelmingly most reports now seem to suggest that mobility has now been blocked on both the Starlink Residential with Portability and the Starlink for RVs service plans, impacting both the round and rectangular consumer-targeted Starlink systems.
Video Story
Starlink's Path Towards Mobility
The Starlink constellation was designed from the start to enable in motion usage.
But as we've repeatedly warned - this does not mean that this functionality will automatically be supported by the consumer targeted hardware and service plans.

SpaceX has never promised that mobility would be supported with current generation systems - and has even forbidden it in the terms of service.
But we have always expected that SpaceX would eventually offer mobile-optimized Starlink receivers, and likely more expensive mobile service plans too.
But first, SpaceX needed to get FCC approval to even offer mobile support at all.
FCC Grants In-Motion Use to SpaceX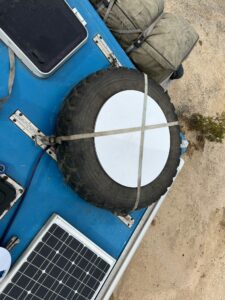 The FCC first granted permission for SpaceX to offer Starlink services to vehicles in-motion in July of 2022.
We covered this in our FCC Grants Approval for Starlink Service For Vehicles in Motion news story.
Shortly after receiving this approval - SpaceX launched the Starlink Maritime hardware and service plan (our news story) - which uses two Starlink High Performance dishes in tandem to deliver service to ships and large yachts.
Starlink Maritime cost $10,000 for equipment, and $5,000/month for service - well above what most nomadic consumers would be interested in.
This is so far Starlink's only official support for in-motion usage - and it only applies to usage at sea, not on land.
Next Generation Mobile Terminal
We do however suspect that SpaceX is working on a new version of the Starlink High Performance terminal that eliminates the mounting pole and aiming motors, and which is designed to be flat mounted and used on all sorts of vehicles.
Once this system is launched and available - we expect that SpaceX will roll out a mobility plan for land based vehicles as well.
That SpaceX is now actively blocking earlier hardware versions from use while in motion may be a sign that this new generation of hardware is nearing release.
Does This Block Impact Boats at Anchor?
When Starlink first launched, even the gentle rocking motion of a boat at dock was enough to trigger the system to shut down and go offline.
But ever since SpaceX began testing mobility, boaters have had great luck staying connected with Starlink both at dock and while swinging around at anchor.
And so far - it seems that this new mobility block is not going to impact many boaters at all, while at anchor - or underway.
Do keep in mind - a Dishy without its motors disabled will still go offline occasionally to re-aim northward for optimal signal, but the slow speed of a boat swinging at anchor is not enough to trigger the overall mobility shutdown that is currently rolling out.
And even better news - many cruising sailboats and trawlers move slow enough that they will likely will not be impacted even when underway.
So far - boats that keep their speed below approximately 10 mph are still having no trouble keeping connected while in motion, though it is possible that future firmware may change this cut-off speed.
Concluding Thoughts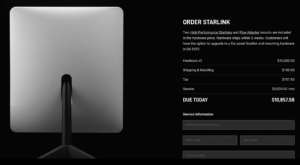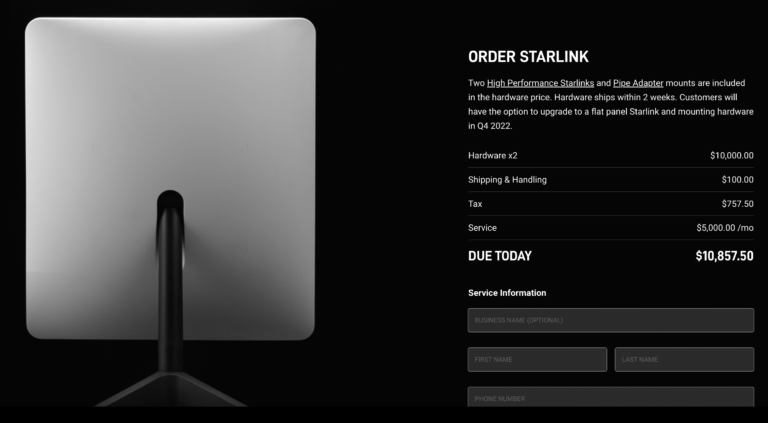 Could the speculated arrival of a consumer approved in-motion Starlink system be why SpaceX has suddenly stopped allowing in-motion use on existing consumer dishes?
We won't know for sure until an announcement is made on this new service and hardware, but it is certainly plausible.
SpaceX could also be responding to pressure from the FCC or other competitors complaining that some Starlink customers were breaking the terms of SpaceX's FCC license by using older hardware in a way that it was not licensed to be used.
Looking back at how Starlink treated portability - we might guess at how mobility will be handled going forward.
SpaceX at first supported portability (unofficially) for free for a few months, and then later began charging extra for it as subscription.
So perhaps SpaceX will soon offer a new "mobility" add-on, for an extra monthly cost.
A mobility add-on could require new hardware, and a more expensive base plan than what exists today too.
With the current price of the High Performance Starlink system sitting at $2500, it's also likely the price of any new mobile Starlink hardware could be significantly higher too.
Related Content at the Mobile Internet Resource Center:
Related News Stories