Sprint is teaming up with Hulu to offer a free subscription to the video streaming service.
Surprise? I would venture towards "no".
Sprint has a tendency to not just lag behind the other major carriers in coverage, but also in promo tactics.
In April, AT&T began offering a free HBO, and in in September T-Mobile began offering free Netflix.
But hey, at least they are catching up on a bit of ground in promo tactics (even if at a delay).
Now, if only they could/would do the same with their coverage map...
Sprint's biggest advantage is that it tends to have the most affordable options; their biggest disadvantage is that their coverage is pretty weak.
The vast bulk of Sprint's usable fast data coverage is found in core urban areas and along major interstates. Anything outside of that, and you're roaming with very slow speeds – if you can get online at all.
Sprint & Hulu
Beginning 11/17/2017, new and existing Sprint Unlimited Freedom plan customers will be offered a 'limited commercial plan' Hulu subscription ($7.99/ month Hulu plan).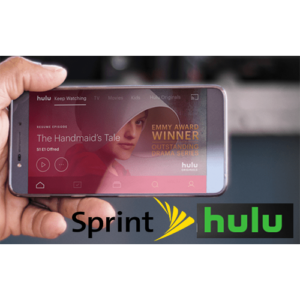 Each line on a Sprint family plan is eligible to get their own Hulu account, so a family of five could each create their own separate accounts.
Once signed up, the accounts are treated as if they were a traditional Hulu subscriber. Customers can then watch the streaming service on any device that has a Hulu app, including phones, tablets, video game systems and smart TVs.
But, beware the hotspot cap...
Any Hulu app use off of your phone device (i.e. on smart TV, Apple TV, tablet not on a separate line, video game system) will count towards your phone plan 10GB hotspot data cap.
Sprint's Unlimited Plan
Sprint's current unlimited plan, dubbed "Unlimited Freedom," costs $60 per month for one line or $100 per month for up to five lines for new

subscribers until Jan. 31, 2019.
This pricing is valid until January 31, 2019, at which point it changes to $60 for one line, $40 for the second, and $30 per month for lines three through five, according to the fine print. With an AutoPay discount, HD video streams up to 1080p, music up to 1.5Mbps, gaming up to 8MBpbs.
Each phone line on an Unlimited Freedom plan has a 10GB hotspot cap, after which time hotspotted data is slowed to 2G speeds. On phone device data is at full speed, but is subject to network management at 23GB.
Sprint recently released an option to add a dedicated mobile hotspot to Unlimited Freedom phone plans, offering unlimited hotspot data for $50/month (subject to network management at 23GB). You can open a standalone hotspot plan without phone lines - for $75/month.
Sprint streams at up to 1080p resolution on phone devices, and up to 4K quality on TV or gaming systems assuming the content you are watching is available at that resolution and that you have 4K-capable device.
From Phone Screen to Big Screen
If you haven't jumped on the 'add an unlimited standalone hotspot' bandwagon for Sprint yet, well, your options for streaming 'This Is Us' on a device other than your smartphone are a bit more limited than for non-Hulu media services.
Unlike Netflix or YouTube, Hulu blocks HDMI tethering - except for viewing of their commercials.
Seriously Hulu? You really think we can view the latest heartstring tugging moment of 'This Is Us' on a tiny phone screen through all those tears?
And if you do try to tether your Unlimited Freedom serviced phone to a larger device, you're sure to blow through your 10GB hotspot data limit within a few episodes.
So, if you're looking to use your new free Hulu subscription off phone device (or tablet device if on an unlimited line), you're going to need to add a standalone hotspot line to your Sprint account.
Or maybe get really good at switching between your 5 phone lines as each one burns through tear fueled hotspot data.
For more tips and 'gotchas' for getting your media from a small screen to a big screen, explore our Guide To TV & Movie Entertainment on the Road: Streaming, Downloading & Alternatives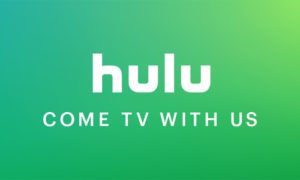 Sprint Unlimited Freedom customers can sign up for the Hulu offer on Friday (11/17) by heading over to sprint.com/hulu from their Sprint phone and following the outlined steps.
For those who already subscribe to Hulu's limited commercial plan, Sprint will still pick up your tab. You should head over to sprint.com/hulu and link your Hulu account with Sprint so that the wireless carrier takes over paying the bill.
Sprint will continue paying for Hulu as long as customers keep their service with Sprint.
---
Related Info