Sprint Wireless, revealed two new dedicated mobile hotspot device options - unlimited hotspot data for $50/month or 10GB for $30/month - when added to an existing Unlimited Freedom smarpthone plan.
With this addition, Sprint joins AT&T and Verizon in offering "unlimited" service on mobile hotspot devices - leaving just T-Mobile still only offering tiered data plans.
But, with all "unlimited" plans - the new offer comes with some major caveats.
---
Video version of this story:

Enjoy Video: Subscribe to our YouTube Channel.
---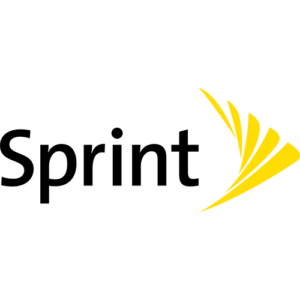 Sprint's Unlimited Hotspot Gotcha's:
Video streams restricted to 480p+ (Sprint Customer service confirmed that the HD upgrade option available to smartphones is NOT available for this hotspot option).
Music streams limited to 500kbps.
Gaming data limited to 2 Mbps.
Accounts without an active handset (phone line) will incur an extra $25/month charge - so as a standalone plan the cost is $75/month.
The plan does include unlimited 4G LTE for everything else but is still subject to Sprint's normal network management / data deprioritization policies which are currently set at 23GB.
The 10GB option for $30/month comes with the following features and restrictions:
Speeds slow to 2g (defined by Sprint as 32 Kbps - extremely slow!) once the data allotment is used up.
Additional high-speed data can be purchased in buckets of 2GB for $10 each.
Up to 10GB of unused data can be rolled over to the next month, giving a potential 20GB of data available.
---
If you're someone who is looking for a Sprint option to round out your mobile arsenal, or if you're an existing Sprint customer who needs unlimited hotspot data, then this new plan may work for you.
For a cheaper Sprint option without the restrictions, you might want to consider one of the Non-Profit based plans such as Calyx Institute or PCs for People - which can be as little as $10/month. Or perhaps the new FMCA Sprint unlimited plan for $49.99/month if you qualify for membership. Sprint's direct offering is definitely cheaper than Unlimitedville's $99/month 'Yellow' plan.
The 10GB option is the same as Sprint's high speed data cap on their unlimited smartphone plans, and could be a decent option to add a bit of extra data, especially with the carryover data feature. The ability to purchase additional data is also a nice option to have and gives the plan some extra flexibility
The downside with Sprint, as always, is the the limited coverage map:
(Screenshots taken from the October 2017 HD map release of our app Coverage?, showing just 4G coverage and better):
For more on how the four carriers stack up:
The Four Major US Carriers – Which is Best for RVers?
Other carrier unlimited options:
As a standalone plan, the unlimited option is cheaper than the comparable unlimited hotspot plan from AT&T (which was recently slated to be cancelled), but comes with more restrictions and much worse network coverage. For $15 more for a standalone plan, AT&T gives much better network coverage and no caps on video streaming, music and game data - and for now the plan's retirement seems to have been rescinded.
Verizon's unlimited hotspot add-on to their BeyondUnlimited plans is only $20/month on top of a smartphone line - however only includes 15GB of high speed hotspot use before being throttled to 600 kbps for the remainder of the month.
Related Info: