(Update: 11/7/18)
In addition to added hotspot data on current Sprint Unlimited Freedom plans (detailed in original article - below) those customers still hanging on to older unlimited plans, such as the "Everything Data" unlimited plan - which didn't have mobile hotspot - will be able to utilize the 50GB of hotspot data beginning 11/9/18.
There is no cost to get the new hotspot data, but unlike for Unlimited Plus and Premium users who will simply see the feature added feature automatically, those on some of the Sprint's older unlimited plans will need to log into their accounts on Sprint's website to add the feature.
Customers of the Sprint's cheaper "Unlimited Basic" or the promotional $15 per month "Unlimited Kickstart" plan will not get the increased hotspot capacity.
(Original story: 11/2/18): While doing routine content updating yesterday, we noted that Sprint's website was indicating a dramatic increase in hotspot data allotments on their Unlimited Plans.
Unlimited Plus and Unlimited Premium were both debuted in August of this year with some impressive perks - including a 50GB high speed mobile hotspot cap.
These new limits take a good thing and make it even better - a great trend!
Now if only the plans were on a more impressive carrier for RVers and cruisers who travel off the beaten path.
Busy?
Just want a quick wrap-up?
---
What are the Changes?
The high speed mobile hotspot increases for the Plus and Premium plans are significant - and do not come with a plan price increase.
Unlimited Plus previously included 15GB hotspot high-speed data limit, and is now increased to 50GB. A single line remains priced at $70/month (plus taxes & fees).
Unlimited Premium previously had a 50GB high-speed data limit, which is now increased to 100GB. A single line remains priced at $90/month (plus taxes & fees).
Basic Freedom Unlimited remains unchanged at minimal 500MB. A single line remains priced at $60/month (plus taxes & fees).
These new Sprint Unlimited plans were revealed back in August - and are jam-packed with customer friendly incentives such as included subscriptions to Amazon Prime, Hulu and Tidal.
You can read about the other perks and details of these plans in our August Sprint Unlimited Plan Release News Story:
Sprint Adds to Unlimited Plan Line Up
Interestingly, Sprint did not push a press release of this very positive, customer friendly hotspot data increase - but we apparently weren't the only ones to notice the change on Sprint's website yesterday.
A thread on Reddit was started later in the day, and an indicated Sprint Rep is chiming in that current customers on the Plus or Premium plans should expect see the new hotspot data increases reflected in their next billing cycle. If not, it is recommend you contact Sprint to make sure the change sticks to your account.
---
Uber Credit
In addition to increased hotspot limits on Sprint's two higher priced unlimited plans, Sprint also added an Uber perk to their Premium plan last week.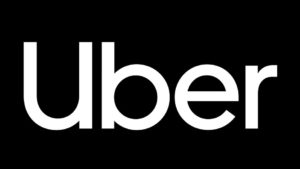 Promoted (sparsely) as a limited time offer, Sprint is giving customers who sign up for the Unlimited Premium plan "up to $20 per month of Uber rides." Fine print details indicate customers will actually receive up to $10 off 2 rides each month requested using the Uber app.
Note that in this Uber promo press release, the Premium Plan is still indicated to have a 50GB hotspot cap - although that hotspot cap has increased to 100GB since the press release.
It is expected that current Premium plan customers will also receive Uber credits, as this perk is now listed on the front page of Sprint's Unlimited Plans page. If you are a current Premium plan customer, we suggest calling Sprint to ask how you can get these credits added to your account.
There is no indication of when this limited time offer will end - and Sprint has a history of allowing 'limited time offers' to hang around for a long time.
---
Summary
Unlimited Plus plans now include 50GB of high-speed hotspot data, and Unlimited Premium plans now include 100GB of high-speed data. These represent the largest high speed hotspot caps on a carrier direct postpaid plan currently.
In addition, Sprint has added an Uber credit perk to their Premium plan - two $10 credits per month on the Uber app.
Now, if only the other carriers would see these huge hotspot high-speed data buckets as competition and make similar moves! Current hotspot data limits of 15GB - 20GB on other carriers are pretty paltry in comparison.
We're hoping that existing Sprint plans will be grandfathered if the possible T-Mobile merger is approved next year. Big hotspot data buckets like these will be even more valuable when paired with a larger coverage map!
More info on the 'in the works' Sprint/T-Mobile merger: