After hearing rumors of a new data only plan from Republic Wireless, the T-Mobile/Sprint MVNO has released their new offering - a 10GB data only plan.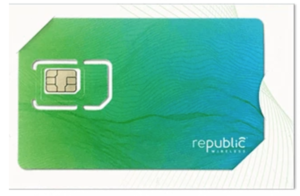 For a limited time - this 10GB plan is being offered at $30. After the limited time promo has ended, pricing will be $60/10GB.
Unlike most month-to-month plans, this 10GB plan is a data-only, prepaid, one-time-use, plug-and-play SIM card which expires after 30days. At the end of 30 days, or your use of 10GB of cellular data, whichever comes first, the SIM will expire and you will need to purchase a new data SIM card.
Available through Republic Wireless directly, the SIM can be installed in any unlocked, GSM-compatible device.
Back in December of 2018, Republic Wireless launched a 20GB data only plan for $30 (or $75/3months) - seemingly as a 'test' program. As of April 2019, the plan was no longer available.
Sadly, rather than improving upon their December 2018 20GB pilot plan, Republic Wireless has decided to offer half the data at double the price (after the $30 promo ends).
Womp-womp.
Related Information & News Stories: