4/2019 - This plan is listed as 'out of stock' on Amazon and Republic Wireless reports it as being discontinued.
T-Mobile/Sprint reseller Republic Wireless is now selling an interesting and unique data-only, prepaid, one-time-use, plug-and-play SIM card. Available only through Amazon, the sim can be installed in any unlocked, GSM-compatible device and comes in 30 and 90-day versions.
Although advertised as "unlimited" data, it only includes 20GB of high-speed (4G/LTE) data per 30 day period, followed by unlimited data at 2G speeds (256kbps).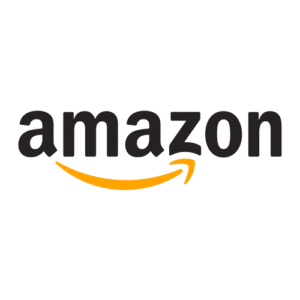 There are two options available (price does not include taxes or shipping):
The 90-day version comes with three 20GB buckets of high-speed data - one for each 30 day period. After using 20GB, speeds will be throttled to 2G until the next 30 day period starts.
This offer comes with the following features and restrictions:
Requires an unlocked GSM device - hotspot, smartphone, tablet, etc.
Data only - no voice or text service is included.
Domestic use only.
No domestic or international roaming.
There is no rollover of unused high-speed data for the 90-day card.
The SIM cards automatically activate on the delivery date which starts the 30 or 90-day clock.
The SIMs expire after the 30 or 90-day period - there is no option to renew or purchase more data, but you can purchase another SIM card.
Only available through Amazon.
---
For the video edition of this story:
Like video? Subscribe to our YouTube Channel
---
Thoughts and Analysis
This is an interesting product that could be an option for nomads who need some short-term data on T-Mobile's domestic network - but some advanced planning is required since the cards are, currently at least, not eligible for free Prime shipping and 2-day shipping is currently $20.
Additionally, the SIM cards automatically activate on the delivery date, so you can't order one and keep it unactivated until you need it. This could also be an issue for those who can't receive Amazon shipments directly or use a mail forwarding service - it's possible to lose several days of service waiting to pick the shipment up or waiting for it to be forwarded to your location.
According to the FAQ, since this is a new product, there is no way to track high-speed data use online. Unless your device can track data use, you will not know when the 20GB of high-speed data is used up until the 2g throttle hits.
Despite these downsides, this is a relatively inexpensive and easy way to get some LTE T-Mobile data if other options aren't working or you know you'll be in a T-Mobile area in the near future. It could also work for part-time and vacationing RVers and cruisers who need some data for a fixed period with no strings attached. Since it doesn't require any kind of contract or agreement, it can also be used by international travelers who come to the US.