Key Points:
AT&T updated their two DataConnect Plans to include more data than previous version of the plans
Plans are available for both consumer and business
We have added these plans to our list of Top Pick Data Plans
AT&T changed the pricing and data limits of their two DataConnect Plans. The larger plan now has 100GB of high-speed data.
These changes bring AT&T data-only plans more in line with similar options from Verizon and T-Mobile.
Video Story
Plan Overview
AT&T has a line of plans for consumer and business accounts called DataConnect that are data-only plans for use in hotspots, laptops, tablets, routers, and other eligible data-only devices.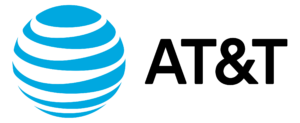 Previously the DataConnect plan options were 25G/$50 and 40GB/$75. But recently, AT&T adjusted the plans to have larger data thresholds.
The smaller plan now has 50GB of data and is $55/month. The larger plan now has 100GB of data for $90/month.
The pricing includes a $10/month discount for signing up for autopay and paperless billing. There is also a one-time $45 activation fee to set up the plan.
If the data allotment is exceeded in a given month, additional data will be automatically added at 5GB/$10.
Both plans include 5G access (with a 5G compatible device) and are available for both consumers and businesses.
These plan changes coincide with AT&T's announcement last week to shut down all of their session-based DataConnect Pass prepaid plans, bringing their plans more in line with similar offerings from the other major carriers.
Another change we noted in conjunction with these plan changes is that AT&T now has both the Nighthawk M6 and M6 Pro Hotspots available and in stock for purchase with these plans.
Plan Comparison
The DataConnect plans now bring AT&T postpaid data plan options more in line with the postpaid data-only offerings from T-Mobile and AT&T, as shown below.

We're happy to see some competitive data-only options from AT&T on the postpaid side. Until this point, their best data-only offerings were on the prepaid side.
On the consumer side, we have added the DataConnect plans to our Top Pick Data Plans list.
While these same plans are also available on a business account, we consider the Business Wireless Broadband plans to be a better option, as those plans are all truly unlimited data - but they do come with speed caps.
Further Reading
Related News Stories