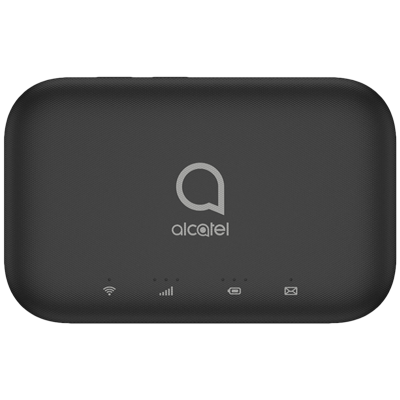 T-Mobile has a new hotspot offering - the LINKZONE 2 by Alcatel.
This model is an updated version of the previous LINKZONE model.
The key improvements of this model over its predecessor are that it adds support for T-Mobile's band 71, which is a newer band that is critical for making the greatest use of T-Mobile's network, particularly in rural areas. It also supports Sprint's Band 25, 26, and 41.
It also adds support for 5GHz 802.11ac Wi-Fi, which was missing from the previous version.
While these two features are nice improvements, it's still a basic hotspot that is lacking in terms of performance and key features found in flagship mobile hotspots:
The cellular modem is only a Category 4 modem and cannot take advantage of features like LTE-A carrier aggregation and 4x4 MIMO.
The hotspot does not have any external antenna ports, so you can't use a cellular antenna with it to improve reception. This leave a cellular booster as the only signal-enhancing option.
Even though 5GHz support was added, the Wi-Fi utilizes a single radio, causing a performance hit when using both 5GHz and 2.4GHz devices.
Unlike AT&T, Verizon, and even Sprint (which is now merged with T-Mobile), T-Mobile still lacks a flagship-level mobile hotspot device. While this new device is an upgrade over T-Mobile's previous basic hotspot, it is still not much to get excited about.
And direct T-Mobile data plans for data-only devices like the LINKZONE 2 still leaves a lot to be desired and cap out at only 22GB a month. Most 3rd Party Unlimited Resellers for T-Mobile can't activate plans on T-Mobile branded devices like the LINKZONE 2.
The LINKZONE 2 is available for purchase direct from T-Mobile for $90.
Video Overview:
Subscribe to our YouTube Channel
Related Stories:
Related Guides: