We've warned you about the fluctuating nature of cell data plans - and prepaid cell data plans in particular - right?
And T-Mobile's flagship prepaid brand, Metro PCS, seems to like to shake things up within their line up more than most.
Metro PCS has once again changed their plans up. It seems to happen with them very few months.
If you're interested in following some of the more recent history of their plan changes, you can read here.
So what's changed this time?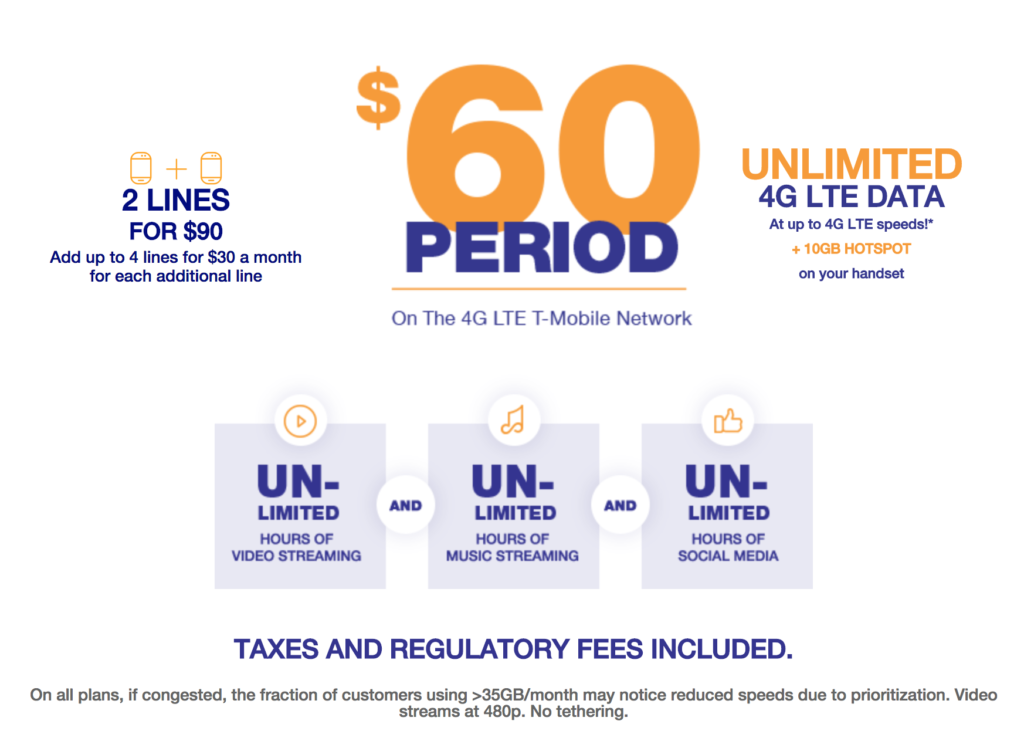 Well, they've upped the hotspot data cap on their unlimited plans from 8GB to 10GB, and held the price point to $60 for the initial line - which is great.
However, they've also increased the price for each additional line on a multi-line plan account.
Previously, you could add a line for $25/month, meaning you could add another 8GB of hotspot data to your plan for $25 (awesome). Well, that option now costs $30 per month - but again, you now get 10GB of hotspot data per line.
In terms of capped data plans, Metro PCS actually lowered available data on their $40 plan from 6GB to 5GB. $40/6GB plan users will be grandfathered in until they end on time payments or change their plan.
The $50/unlimited data plan is still available - which does not include any hotspot data - but is unlimited on device data.
Metro PCS does not offer standalone hotspot plans, nor do they permit you to transfer a SIM card to a standalone hotspot device.
All Metro PCS plans include phone hotspot/tethering capabilities at full 4G LTE speeds. Capped data plans allow you to hotspot all of your monthly data, and unlimited plans allow you to hotspot a bucket of your unlimited data - now 10Gb. Metro PCS does not charge overage fees (you are slowed to 128kpbs until your next cycle begins), but they also don't carry-over unused data on capped plans to the next months.
Interestingly, Metro PCS has set their network management cap at 35GB, rather than the 50GB that a T-Mobile postpaid plan provides. And, Metro PCS customers are always prioritized behind T-Mobile postpaid customers when congestion occurs - even before 35GB. If you're curious as to what network management is and how it is different from throttling, read here.
And, as with all T-Mobile based plans, MetroPCS' smartphone plans prioritize on device data over tethered / mobile hotspot data when on congested towers. Customers can expect to see slower speeds (reported up to half the speed) while using mobile hotspot on smartphones & tablets compared to the speeds they get directly on the device.
In short, using your hotspot data bucket on a Metro PCS can really put you down on the list of prioritization!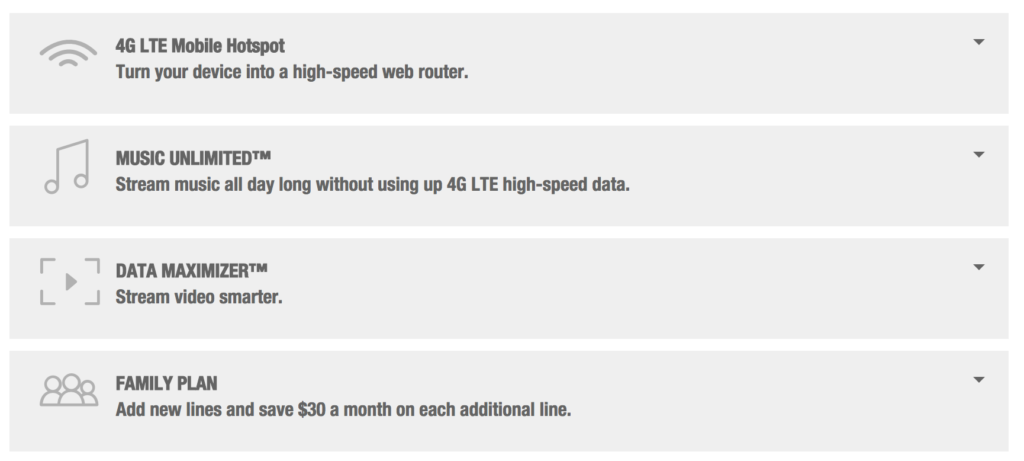 Metro PCS pre-paid plans do not include unlimited video streaming like T-Mobile's post paid plans. However, Metro PCS plans do include 'data maximizer' to reduce data usage while streaming video and music on partnered networks. In addition, no international data coverage is included in these plans, although calling services can be added for a fee.
If the prioritization caveats don't drive you away, and you're looking for a prepaid option, $60 for unlimited on device data with 10GB of hotspot data is competitive in pricing. If you're an Amazon Prime member, it may be worth a glance at Simple Mobile's current promo of unlimited on device data with 8GB of hotspot for $45 - also on T-Mobile's map.
As T-Mobile's pre-paid subsidiary, Metro PCS utilizes T-Mobile's coverage map. While T-Mobile appears to be rapidly expanding their coverage maps, currently, their most solid coverage is in urban areas of the USA. While our hopes remain high that coverage expansions will shake up the status quo, at the present time, they are still a distant 3rd carrier in terms of coverage.
Related Info: