Update: Just hours after this article went live, Starlink officially rolled out the new pricing for portability. $135/mo to be able to move your dish away from your service address. We are working on an updated story with details now. Stay tuned!)
A few Starlink customers noticed they received a $25 Tax Invoice for something called "Portability - FAKE". Those that opened a support case with Starlink were quickly told it was a mistake and it would be removed from their account.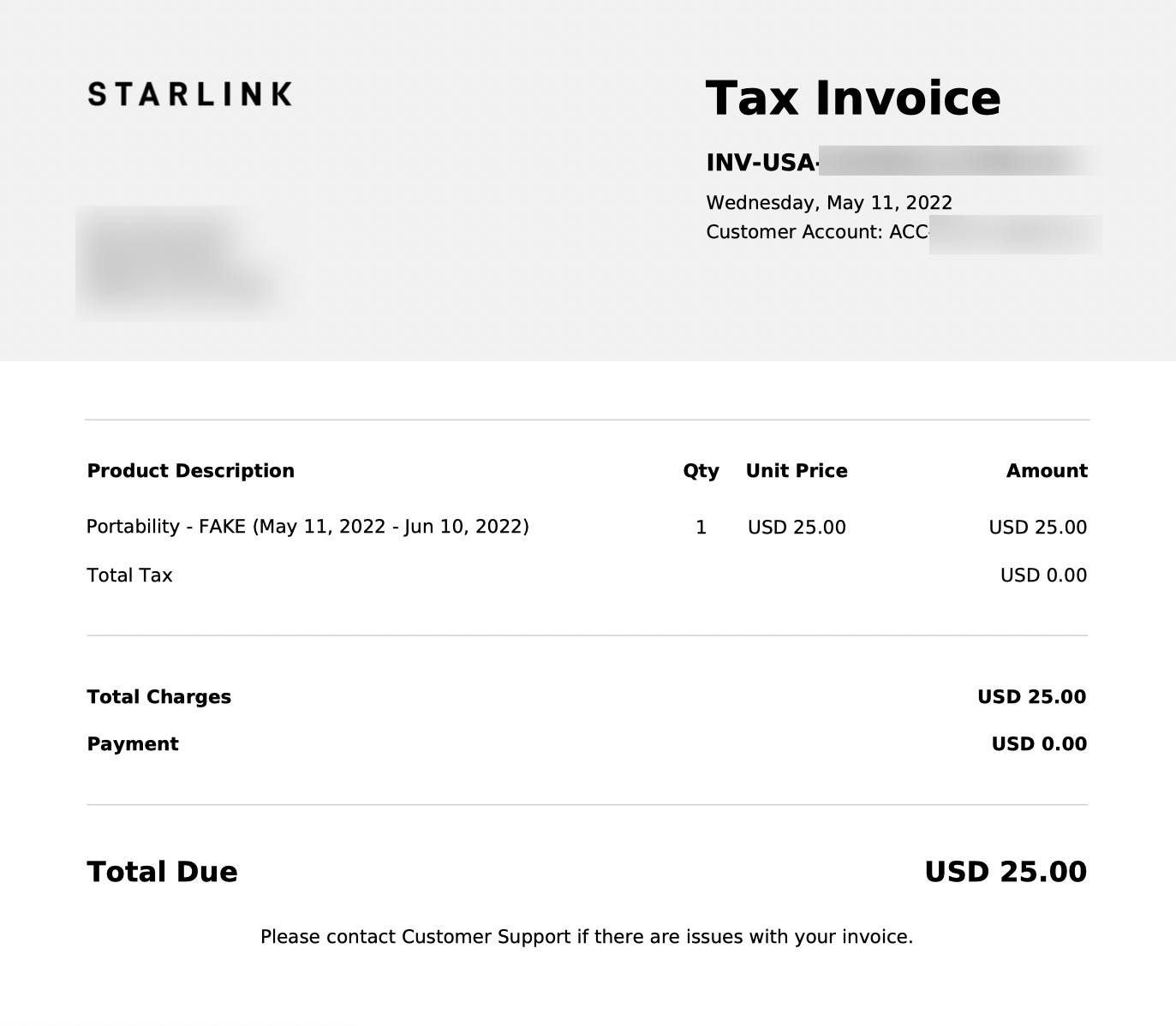 Portability is how Starlink refers to roaming and it is listed in the Service Agreement TOS. Most likely this was a test charge that probably shouldn't have made it into production accounts, but perhaps it gives us an insight of what is to come.
Service Portability was first noticed around February for a few customers and rolled out to everyone soon after. Being able to roam has been a game changer for nomadic users allowing them to use their Starlink service almost anywhere without having to update their service address each time they move. We have seen many great success stories with roaming for the past couple months.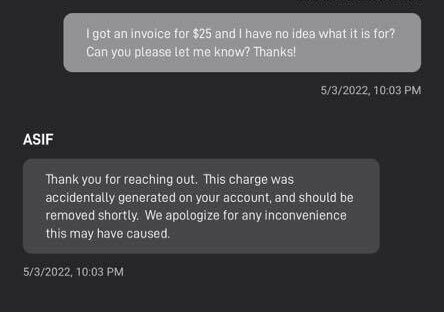 For many nomadic users, the ability to roam was the turning point for them to jump on board with the Starlink service. It finally seemed like it was practical for most users to travel with.
While adding a charge for the privilege of being able to roam might not be what users want to see, it has always been likely that Starlink would charge for this feature in some fashion in the long run. One of the biggest questions though is how will this fee be implemented, assuming that Starlink is, in fact, preparing to charge extra roaming fees.
Here are some potential future outcomes as SpaceX determines how to charge for service portability:
Portability Remains Free - As it is now.
Portability Subscription (monthly)- A recurring monthly extra fee (perhaps $25/mo - as indicated in the test invoice) to keep portability enabled on the account.
Portability Subscription (only when used) - Only charged in the billing months that you actively roam away from your home service address.
Portability Charge (Per Move) - SpaceX might implement a set charge for every new location the system connects to, or perhaps for each time the dish moves to a different cell. This would be the most unfortunate outcome for nomads who travel frequently.
While Starlink can be a great tool in your arsenal of connections, Starlink should be thought of a compliment to cellular and not a true replacement for all your cellular/data needs, at least for now. Starlink is still very new with the service continually developing and being revised, so be prepared for things to continually change as Starlink matures and its user base continues to grow.
Key Mobile Internet Related Considerations:
Service Portability (aka roaming) allows users to stay connected outside their assigned service area but is not guaranteed. You are only guaranteed service in your service area.
Users are currently still able to move their service address as often as they like which allows you to be in your service area in different locations.
Several users recently had their service area automatically updated to their physical location who had been roaming outside their service area. That seems to suggest that Starlink wanted to get as many people in their home service area before implementing this change.
Members: Login for some exclusive additional mobile internet considerations.
Video Story:
For more information:
Example of an email from customer service about the charge being a mistake
Related Content at the Mobile Internet Resource Center:
Related Updates: