The 7730L is still technologically relevant for those using LTE data plans, although the device is no longer offered directly from Verizon. You can still find them used and via 3rd parties - and this may still be a viable option for some if a current flagship LTE device isn't merited. We have removed our Top Pick and Current status, but are leaving this gear center marked as a Featured item for consideration.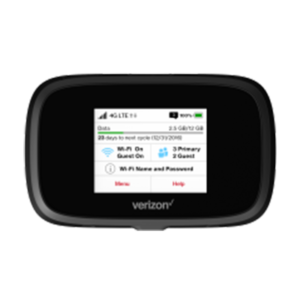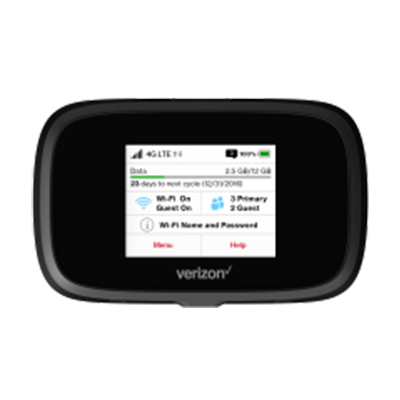 The Novatel 7730L was Verizon's flagship LTE Jetpack device from January 2017 to October 2018.
The Netgear AC791L was the Verizon Flagship hotspot previous to this, and the Inseego (Novatel with a new name) 8800L replaced the 7730L as the Verizon LTE Flagship in October 2018.
The 7730L may be available from third-party sellers.
Recent Updates:
If you're considering purchasing a Verizon LTE mobile hotspot, it might be worthwhile to consider the newer version.
October 28, 2018 - MiFi 8800L Review.
September 2022 - Inseego MiFi X Pro
---
Specifications
Model Number: 7730L

# of Connected Devices:

15 Wi-Fi / Supports USB Tethering
Control Panel and Default Password:
Control Panel: http://192.168.1.1 or http://my.jetpack/
Default Password: Random - Check Device Screen
USB Tethering Support:
WiFiRanger Tethering: Works Great
Pepwave Tethering: Works Great (except for Surf On-The-Go)
Supported Networks and Bands:
Verizon LTE Bands: 2, 4, 5, 13, 66
Global Roaming on LTE Bands: 3, 7, 20, 28
4G/3G: HSPA+ 850/1900/2100MHz - Global roaming supported.
3G: Verizon CDMA EVDO Supported
2G: GSM EDGE - Quad-band global roaming.

LTE-Advanced Carrier Aggregation:

Yes (3x 20MHz channels)

MIMO Support: 2x2

LTE Performance Category:

Category 9
(Max Theoretical Speed: 450Mbps Down / 50Mbps Up)

Cellular Antenna Ports:

2x TS9 'Test Ports' (not official antenna ports, but DO support MIMO)
Other Ports: USB-A and USB-C ports

Wi-Fi Technology / Frequencies:

802.11 b/g/n/a/ac - Simultaneous 2.4GHz and 5GHz

Battery

Claimed Battery Life:

24 hours hotspot usage, 27 days standby
Can Be Powered Without a Battery: No
Battery Part #:40123117

Dimensions:

4.29" x 2.64" x 0.7" / 5.38 oz

SIM Card Type:

4FF / Nano SIM

Retail Price:

Varies on the reseller market
Note: A variant of the 7730L called the Inseego MiFi 7000. It is sold by Canadian carriers as well as US Cellular. It has the same features as the 7730L but includes support for additional cellular bands.
---
Review & Testing Status
Novatel sent us an evaluation unit in late January 2017, and we did extensive hands-on testing with this device.
Our full review and tutorial are in the member section below. We also include head-to-head testing data against other popular Verizon hotspots: Inseego 8800L, Netgear AC791L, Novatel MiFi 6620L, and the Pantech MHS291L.
---
Unboxing Video
Here is our unboxing video and first impressions of the Novatel 7730L after we received it:
---
For other popular mobile hotspots on the market - here are our featured options:
---
Our deeper analysis and impressions are in our members-only section below.
Content included in the member area below:
This Review Contains Additional Member Exclusive Content!
We are Honored to be Member Funded!
No ads, no sponsors, no selling (but may contain affiliate links)
Our members fund our in-depth independent reviews.
This entry may contain additional member exclusive content such as testing notes, field testing data, user interface tours, comparisons to alternatives, analysis, tips, videos and discounts.
Members also get interactive guidance, alerts, classroom and more. 
---
Purchasing Options
Always buy from a reputable seller and purchasing a new, factory OEM, or certified refurbished device is the safest option, as some used devices could be blacklisted by the carrier or have other problems.
Battery replacement purchasing options:
Mobile hotspot devices are small, self-contained units that receive a cellular data signal and transform it into an internet connection. They are a cellular modem and router combined. Most can create their own personal Wi-Fi network.
They are typically designed with a specific cellular carrier in mind and require a suitable cellular data plan of their own to operate. You might see them called Jetpacks (Verizon's term for them) or MiFi (Inseego's name for them).
Here's a quick video going over the features of a hotspot, and what makes one better than another:
The guides below have been hand-picked to help further your education about selecting mobile hotspots and best utilizing them in your mobile internet setup.