July 2018 Update: Island Consulting has gone out of business. Here's our story on it:
The Wirie Ceases Operations: Popular Marine Cellular & Wi-Fi Gear is Orphaned
This note is from their website: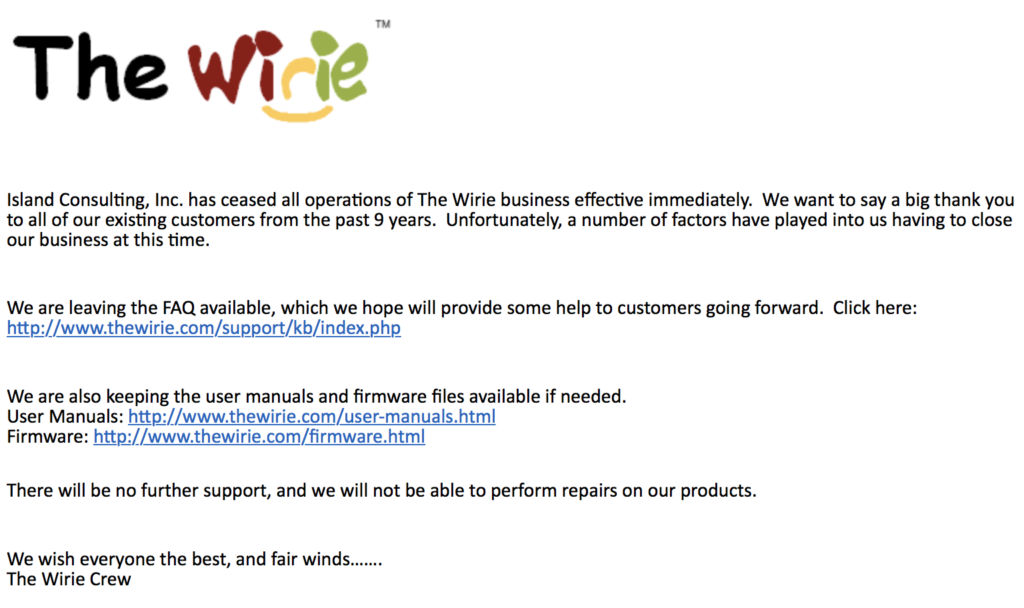 This device has been discontinued or we consider it obsolete. While current owners of this device may continue to find performance to be adequate for the foreseeable tech-future, we do not recommend upgrading to or purchasing this device.
Island Consulting designs marine-grade Wi-Fi repeating systems the integrate in cellular capability, that is also suitable for some RVing situations.
The Wirie Pro is their flagship product - combining a Ubiquiti Bullet M2 Titanium long range wifi radio with a global 2G/3G/4G GSM cellular modem, proprietary router all into a single waterproof box with a customized user interface for managing it all. The Wirie AP+ ditches the cellular capability, but is otherwise identical for $399.
This creates an all-in-one cellular and WiFi-as-WAN system for nomads looking to get connected anywhere there is even the faintest hint of cellular or WiFi signal.
Specifications - The Wirie
Base Technology:

Ubiquiti Bullet M2 Titanium
Wi-Fi Router: Yes
Integrated Cellular Modem: Yes

Carriers:

AT&T, T-Mobile

B1/B2/B3/B4/B5/B7/B8/B13/B17/B20
2G/3G/4G Model: 850/900/AWS/1800/1900/2100

4G/3G:

?

2G:

?
LTE Performance Category:

Cellular Antennas:

Integrated
SIM Slots:

Ethernet Ports: No

Special Features:

Power Source:

12v

Dimensions:

113 x 138 x 29 mm

Outdoor Rated:

Yes

Retail Price:

$699.99 | $799.99 w/LTE | AP+ for $399
Testing Status: We do not have an evaluation unit.
Related Articles:
A Full Review of this Product is Available to our Members

We are honored to be able to present the above product overview for free without 3rd party advertising.
In thanks for funding this resource center our members have access to the in-depth unbiased review of this product based on our extensive hands-on time and testing.
If you're a member, please log in above to read the review.
Purchasing Options