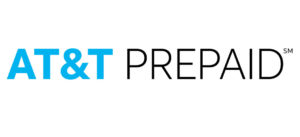 Key Points:
New 5GB and 15GB smartphone plans with mobile hotspot and roll-over data
15GB plan for $40/month includes roaming in Canada/Mexico
Unlimited and Unlimited Plus plans still available
AT&T Prepaid has shaken its smartphone plan line-up, maintaining its previously offered unlimited style plans, but reworking two of its tiered data plans. Previously, AT&T offered a 2GB plan for $30, or an 8GB plan for $40.
Updated Tiered Plans
Neither of AT&T's updated tiered plans offer auto-pay discounts, but both do include roll-over data. 5G cellular access is not included with these plans.
15GB Plan - 'Super Value' - $40/month
AT&T Prepaid now offers a 15GB data plan for $40/month.
This smartphone-based plan, advertised as the 'Super Value' plan, offers 15GB of data, of which any unused data is rolled-over to the next month. Speeds are slowed to 128 Kbps (2G) after 15GB is used. All data on this plan can be used via mobile hotspot. Text, calls, and data on this plan can be used in the U.S., Mexico, and Canada. All video streams at 480p (standard definition).
5GB Plan - 'Budget Conscious' - $30/month
In addition, they are now offering an 5GB monthly plan for $30 month, called the 'Budget Conscious' plan. This smartphone plan also offers 128 Kbps (2G) speed data after 5GB, roll-over data, and mobile hotspot. This plan does not include use in Canada and Mexico. All video streams at 480p (standard definition).
The Rest of the Line-Up
AT&T Prepaid offers a dizzying array of plans, some that are only available in stores, some that are only available online, and others that are only available through Walmart.
Of note is AT&T Prepaid's Unlimited Plus Plan ($60/month with autopay, $75/month without), which offers unlimited on-device data with network management at 22GB, and 10GB of mobile hotspot data. This plan also includes 5G for those with capable devices. No roll-over data is included on this plan. Canada/Mexico use is included. Video can be streamed in HD.
AT&T also offers a set of 3, 6, or 12-month prepaid plans that offer 8GB a month at discounted rates the more months you prepay.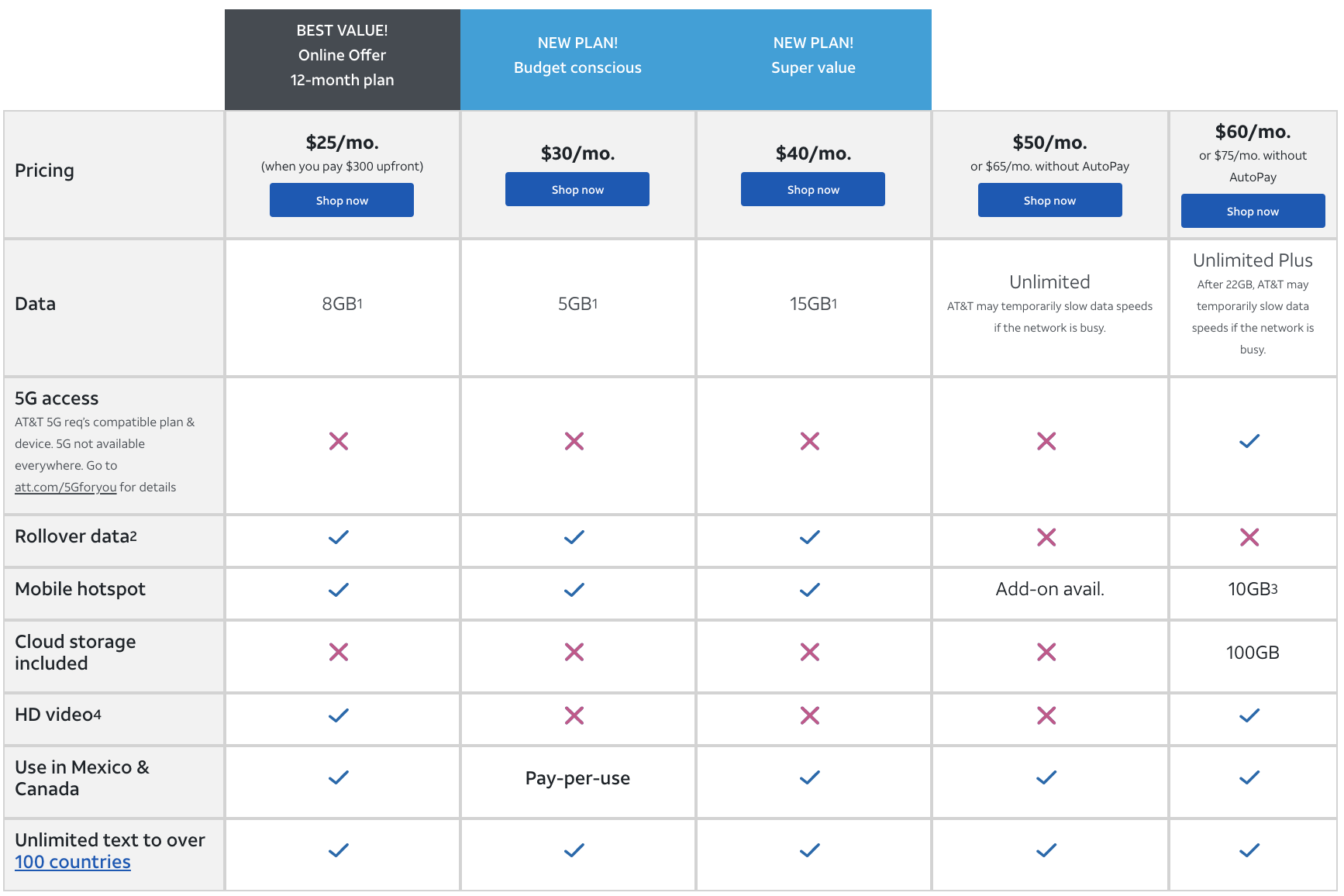 We keep track of all AT&T Prepaid with enough usable data that we consider them 'of interest' for the nomadic set here:
Related News Stories
Related Guides