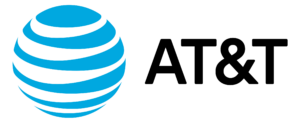 AT&T is jumping on the bandwagon with T-Mobile and Verizon and limiting autopay discounts when using a credit card. These changes are on the current and many legacy plans.
The detailed changes are in the official AT&T knowledge base article. These changes go into effect starting October 2, 2023.
Earlier this year, T-Mobile also changed their autopay discounts from credit cards to debit cards or bank transfers only. Now all 3 carriers are reducing or eliminating their discounts if you use a credit card.
Customers can still get an autopay discount with a credit card, but it will be $5 instead of $10/month. Customers can switch their payment option to either a debit card or a bank account to keep the $10/month autopay discount.
The change doesn't, however, affect every AT&T plan. Here are the affected plans:
Consumer Plans
AT&T Unlimited Starter
AT&T Unlimited Extra
AT&T Unlimited Elite
AT&T Unlimited Premium
AT&T 4GB
AT&T Value Plus
AT&T Value Plus 2GB
AT&T Unlimited 55+
AT&T DataConnect 50/100GB
Legacy DataConnect 15/25/35/40GB
Business plans
AT&T Business Unlimited Starter
AT&T Business Unlimited Performance
AT&T Business Unlimited Elite
AT&T Business Unlimited Web Only
AT&T Business 4GB
Unlimited Your Way-eligible AT&T Business Unlimited Starter, Performance, and Elite plans
Note that the current DataConnect plans - currently Top Picks - are included, but the popular consumer legacy Unlimited Plus plan is not.
T-Mobile and Verizon have already made this change, except they do not give any autopay discount for credit cards. The only exception is Verizon customers with a Verizon credit card.
This is likely a cost-saving measure to avoid fees charged by the credit card companies.
Key Mobile Internet Related Considerations:
AT&T is changing its autopay discount to only apply for customers using debit cards or bank accounts
Reduction of autopay discount to $5/line could be a substantial price increase for multi-line customers
Changes will be implemented October 2, 2023 and customers are already being notified
Video story:
For more information:
Related Content at the Mobile Internet Resource Center:
Related Updates: