AT&T introduced three new unlimited smartphone plans for business customers in late 2019.
The Business Elite plan offered two major perks for heavy data users - 100GB of high speed personal mobile hotspot use and no network management, ever.
But in March 2020, AT&T made a big change and quietly added a new network management threshold of 100GB added to the plan.
Video Version
Subscribe to our YouTube Channel
Business Unlimited Elite Plan Recap
The AT&T Unlimited Business plan lineup comes in three tiers and is designed for small to medium sized businesses that need up to 10 smartphone lines per account.
Their top-tier plan, and the one we consider a Top Pick, is the Business Unlimited Elite plan.
This plan includes 100GB of mobile hotspot data (and then throttled to 128kbps), has a higher network priority than consumer plans, supports up to 4K video streaming, and includes access to AT&T's 5G network.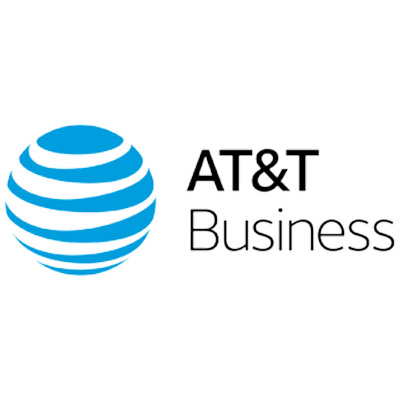 It also includes a feature called "AT&T Business Fast Track" that bumps up the network priority even further compared to standard plans, but only for eligible business data. Higher priority means better speed and performance, especially on busy cell towers.
But even non-Fast Tracked data was always at a higher priority than other plans - as there was never any network management applied.
All combined, these features made for likely one of the best smartphone plans out there.
Network Management Threshold Added
In March 2020, AT&T quietly made a change to this plan, by adding a Network Management threshold of 100GB.
After 100GB, customers on the Business Elite plan will have their priority decreased in level.
We have confirmed with AT&T that this change impacts new and existing customers - there is no grandfathering of the original lack of network management.
If you're currently on this plan and using more than 100GB per month, this could have an impact to your data performance which will be location and tower dependent. Be aware that you may now see slower network speeds after you hit that 100GB threshold.
If you're using this plan for business or mission-critical tasks, you may want to look into a backup plan.
Still a Top Pick Plan
Even with this change, we still consider the Business Unlimited Elite Plan to be a Top Pick if hot spotting off a smartphone is workable - due to the 100GB hotspot cap, high-priority data for the first 100GB, 4k video streaming, and 5G network access.
Just be sure to remember that the 100GB network management threshold is now in place.
Related Stories:
Related Guides: