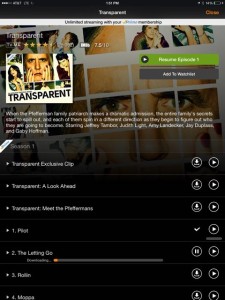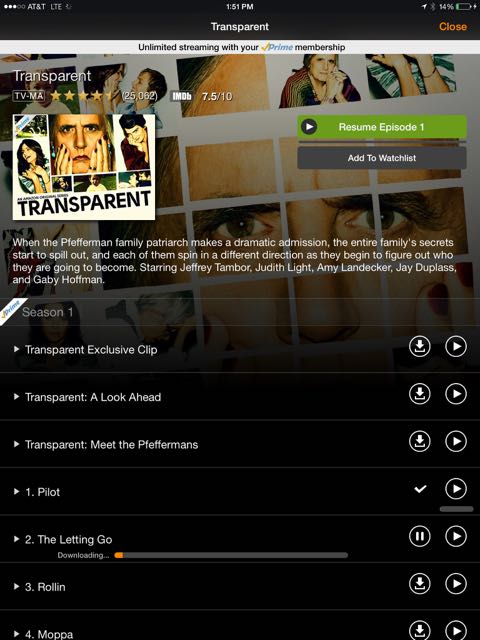 For many, the core feature of Amazon's $99/year Amazon Prime program has always been the free two-day shipping - which many RVers have learned to take advantage of for fast reliable shipping to just about anywhere.
We even use it to buy groceries and cat food!
But over the years Amazon has added other perks to Prime - including Prime Video (streaming and downloadable TV shows and movies), Prime Music (steaming music), Prime Photos (unlimited photo storage), and the Kindle Lending Library (one free Kindle book per month).
But for those who didn't need all the features offered or who might want service for a month or two at a time, there was no way to break up Prime into anything other than a single monolithic $99/year purchase.
Until now.
Monthly Prime, Video-Only Option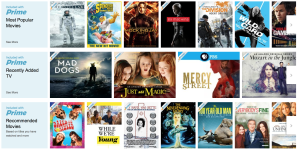 Last night - Amazon began to offer two new Prime options.
In addition to the $99/year full Prime subscription, you can now buy full Prime by-the-month for $10.99/mo. Or you can subscribe to just Prime Video for $8.99/mo - slightly undercutting Netflix's $9.99/mo rate.
For those who do the math - it isn't hard to see that the yearly price is still a significantly better deal than the $131.88 price the monthly service adds up to, or even the $107.88 that a year of Prime Video alone would cost.
But for those who need Prime seasonally, or who are looking to try out Amazon's video service for just a month or three - this is a great way to save money.
Also - since Netflix, Hulu, HBO, Starz, and Amazon Prime Video all tend to have different movies and especially different TV shows available, by shuffling around monthly subscriptions you can focus your binge-watching on a single service at a time, saving a ton in the long term versus keeping multiple subscriptions active.
And for RVers on limited data - Prime Video's ability to download shows when on a fast free connection for watching offline later is a great perk too.
If you are interested in Amazon Prime - if you sign up for a free 30-Day trial via this link the RV Mobile Internet Resource Center will get a small affiliate payment. Thanks!
More Information: