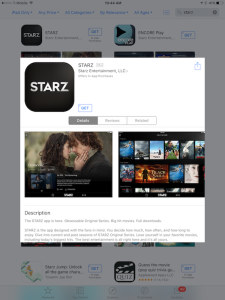 In the past year, we've seen a trend of premium TV stations launching stand-alone apps that customers can subscribe to without being a cable, satellite or DSL customer. HBO launched HBONow last spring (just in time for Game of Thrones), followed by Showtime.
This is wonderful for cord cutters who aren't subscribing to content packages anymore, and prefer a 'choose your own adventure' approach for access to content.
However, all of these options require a reliable and affordable internet connection that enables streaming of video. Which can be a challenge for mobile consumers who don't always have access to unlimited data sources, or may even encounter areas of weak or non-existent service.
That is until, today. STARZ is launching their new iOS and Android app, that includes both streaming and downloading.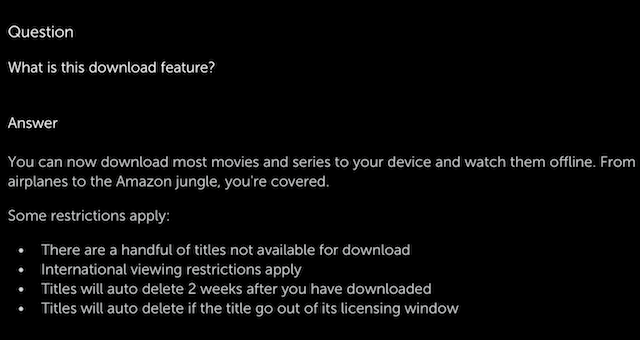 Which, similar to the Amazon Prime Video offline feature, means RVers can download content in advance when they might have access to a great data source (such as free WiFi, at home before a camping trip or great cellular signal on an affordable data plan) to enjoy when they get to their less connected destination.
The app is free to download, and the $8.99/month service is can be turned on/off monthly as desired from right within the app, or on Starz.com. Which makes this super flexible.
We downloaded the app this morning to check it out and see just how RVer and mobile friendly this new service is - and we are quite impressed.
We've included some additional tips below just for our premium members on using this new service.
Member Bonus Content
This resource center is primarily funded by our members, and we so appreciate their support in helping us keep the RVing community informed. As thanks for their support, we've included some extra information just for them in this article.
If you're a member, please log in above to read the extra tips - or if you're not yet, consider becoming a Mobile Internet Aficionados (MIA).

Unlimited Entertainment = Unlimited Data
Streaming and downloading video is the ultimate data hog.
Especially with HD video - usage tends to be measured in gigabytes per hour, quickly devouring even the largest monthly shared data buckets.
Because of the high data demands, streaming over most public WiFi hotspots is generally not reliably feasible except perhaps in the wee hours of the morning. And even if the signal & backhaul is strong enough, just a handful of RVs streaming video can often bring the network down for an entire RV Park. Many RV parks providing WiFi are putting data caps on usage, and forbidding video streaming as a result.
If you want to affordably watch substantial amounts of video over cellular - it is advisable to track down an unlimited data plan.
We keep our Understanding Unlimited Cellular Data Plans updated with all the latest information on what each carrier offers for unlimited data plans. Including "renting" and "buying" grandfathered plans on Verizon (member guide) in a post-AOL UPD world (yes, it can still be done).
More Information: