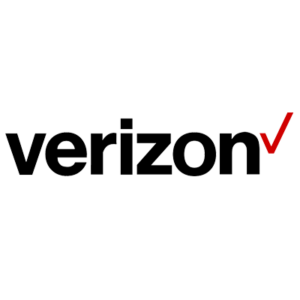 Today Verizon announced a postpaid plan makeover for their smartphones. The new plans will be available starting August 5, 2019. The new plans offer more choices than Verizon previously offered - with plan options growing from four to five. Tweaks in terms of use and lowering of effective prices by $5/line (but see the caveats below) are also new.
Verizon's current lineup of three primary unlimited plans (the first two launched two years ago, the third last summer) will retire on August 5th, 2019 and be replaced with four new, but similar, options.
The child-focused "JustKids" add-on plan will remain unchanged except for a price reduction.
The new plans offer improvements in terms of features and pricing, with a few specific downsides.
Verizon's new plan names are another eye-rolling set of adjectives tagged onto the word "unlimited" which is sure to cause consumer confusion, especially since AT&T is also using "more" in their own competing plan names.
Video Version of this Story
Subscribe to our YouTube Channel
The New Plans
Here is Verizon's new naming convention and hierarchy:
Start Unlimited is the new no-frills entry-level plan, which replaces "Go Unlimited."
Play More Unlimited and Do More Unlimited are the mid-tier options, are priced the same but come with different features, and replace the current "Beyond Unlimited" plan.
Get More Unlimited is the new top-tier option, replacing "Above Unlimited."
JustKids remains the same as an add-on line intended for children.
Here are the new plans with the major details from Verizon's Press Release and accompanying plan breakdown: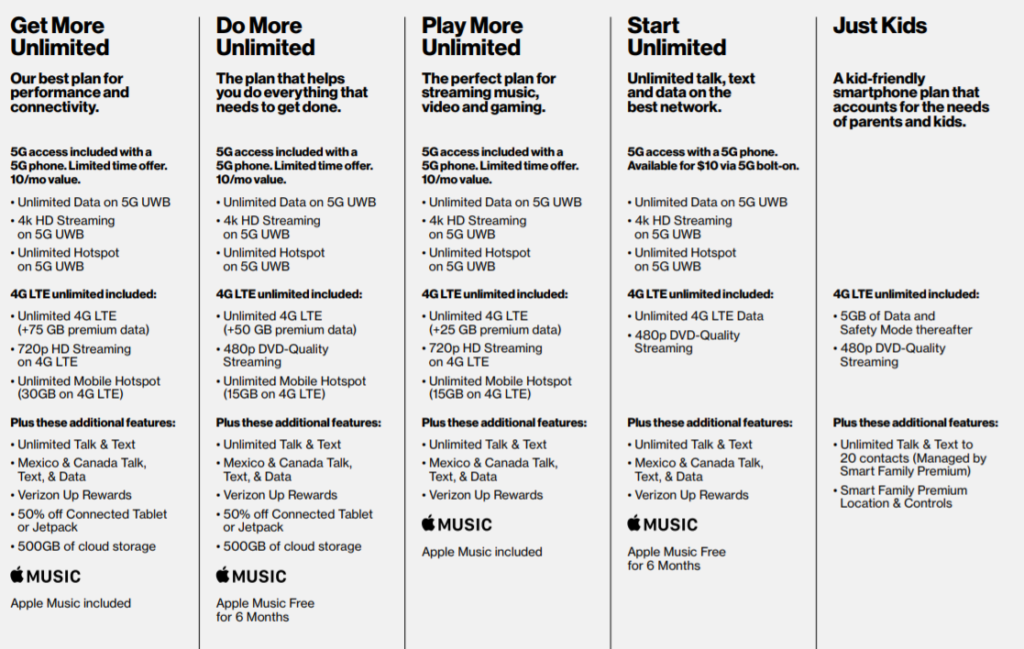 ---
So What's Changed (Besides the Names)?
The changes from the previous plans aren't massive, but they are mostly positive, which is always nice.
5G Access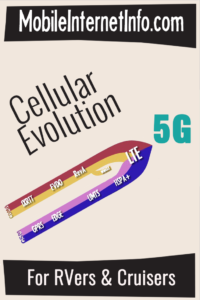 All plans, except the JustKids add-on, can now get 5G access. This includes the entry-level Start Unlimited plan. Previously, the entry-level Go Unlimited plan was not eligible for 5G access.
Additionally, Verizon is offering free 5G access as a limited-time promotion to all tiers except, the entry-level Start Unlimited plan for customers who have a 5G capable smartphone.
5G access has not changed with these plans. Currently, 5G access includes:
Unlimited Data on 5G Ultra-Wide-Band
4K HD Streaming on 5G Ultra-Wide-Band
Unlimited Hotspot on 5G Ultra-Wide-Band
For now, 5G isn't a very big deal for most people since 5G access is still very limited with only a few compatible devices available and VERY limited coverage areas. However, 5G will become much more important in the nearish future. Verizon is allowing customers to get free 5G access now by switching to these new plans and obtaining a 5G smartphone.
However, as we've frequently noted, the current first-generation of 5G smartphones are very expensive and will largely be obsolete in a year when 5G gets rolled out on more frequencies. Locking in a $10/month savings now likely isn't worth it - except for those who can take advantage of Verizon's 5G network immediately.
Price Drops
All the plan tiers start at $5 less per line than the plans they replace... but only with autopay. The price drops actually act as an increase in the autopay discount from $5/line to $10/line, not a reduction in the baseline cost (Verizon has not yet released the non autopay rates).
This, combined with generally more favorable terms and features on the new plans, will make upgrading an attractive option for those on most previous plans.
Here is the new price structure (with autopay):
Get More Unlimited:

1 line - $90
2 lines - $80/line
3 lines - $65/line
4 lines - $55/line

Do / Play More Unlimited:

1 line - $80
2 lines - $70/line
3 lines - $55/line
4 lines - $45/line

Start Unlimited:

1 line - $70
2 lines - $60/line
3 lines - $45/line
4 lines - $35/line
Like current Verizon plans, you can mix-n-match the plans on a shared family plan - so everyone gets the plan best suited for them.
Mobile Hotspot Caps
All smartphone mobile hotspot caps remain the same except the new top-tier Get More Unlimited gets 30GB/month of high-speed mobile hotspot use - an increase of 10GB over the previous Above Unlimited plan.
The two mid-tier plans, Do More and Play More remain the same at 15GB/month.
Jetpacks and Tablets added to these accounts will have a 15GB high speed cap, regardless of the smartphone plan associated with it.
As before, after the high-speed mobile hotspot is used up in a month, speeds are reduced to 600kbps.
More hotspot use is always better for our audience of nomads. This makes the $10/month higher price of the Get More plan much more appealing than the mid-tier plans as it offers double the high-speed hotspot data.
One of the few downgrades - mobile hotspot use was eliminated from the entry-level Start Unlimited plan. Previously the Go Unlimited plan had unlimited mobile hotspot use at 600kbps. 600kbps is quite usable for many purposes and it's really disappointing to see Verizon kill that for the entry-level plan.
Network Management Thresholds
Network management stays the same for the top and bottom-tier plans and increases for the two middle-tier plans. Here's how they now stack up:
Get More Unlimited: 75GB (same as Above Unlimited)
Do More Unlimited: 50GB (Beyond Unlimited was 22GB)
Play More Unlimited: 25GB (Beyond Unlimited was 22GB)
Start More Unlimited: Always (same as Go Unlimited)
Remember - these are NOT hard limits on usage. After you have passed these "Premium Data" thresholds your line may be slowed down relative to others who have not crossed over yet, but the slowdown may be slight and will only last as long as you are on an actively congested tower.
Tablet and Jetpack Discounts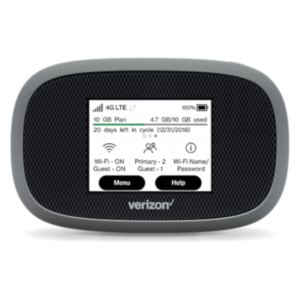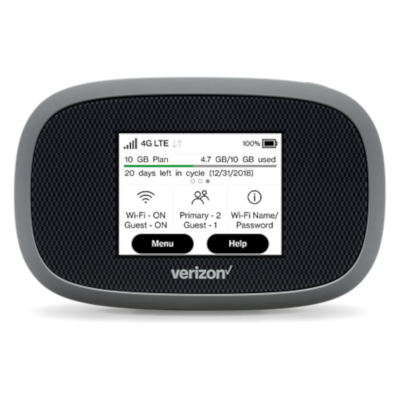 One interesting change is that the Get More and Do More plans come with a 50% discount on tablet and jetpack unlimited lines. Such lines are normally $20/month, so this feature would make those lines only $10/month.
For those who have several of these lines, this discount would provide substantial savings every month. However, while not confirmed yet - you may only get one discount per eligible line on your account.
Our Verizon press contacts have verified that on the new plans, add-on hotspot devices will be continue to include 15GB of high-speed, regardless of the smartphone plan it is associated with.
International Travel Pass
The Above Unlimited plan included 5 international Travel Passes a month, which allowed you to use your plan in up to 130 other countries for 5-days a month.
The new Get More Unlimited plan quietly removes these passes, and Verizon has confirmed this.
To purchase a Travel Pass on any plan, it costs $10 for each 24-hour period outside of North America - so for those who regularly used this feature, this was a $50/month value.
Discounts
Another change with these plans is the discounts offered.
Autopay has possibly increased from $5/line to $10/line - and only applies if you pay with a debit card or direct debit from a checking account.
Military and first responder discounts have been reduced to $10/line from $15/line. ($10 - 1 line, $25 - 2 or 3 lines, $20 for 4)
Senior Plan - Now called the 55+ Unlimited plan. It retains the previous Go Unlimited plan terms (including unlimited 600kbps mobile hotspot), but the plan is now only available to 55+ customers with a Florida billing address.
Corporate discounts that are offered on tiered data plans continue to not apply to unlimited plans.
Other Changes
All plans now include 500GB of Verizon Cloud storage - previously this benefit was exclusive to the Above Unlimited plan.
A free Apple Music account is included with Get More and Play More. The other two plans get free 6 month trials.
Video streams are capped at 720p (HD) with Get More and Play More. The other two plans are capped at 480p (DVD) quality.
---
Do More and Play More Differences

Verizon split the mid-tier Beyond Unlimited plan into two new plans, each with a different focus - Do More and Play More. Both are priced exactly the same, but each emphasizes different features.
The names give an indication for the focus of each plan. Do More is more business-focused and Play More is entertainment-focused.
Do More Unlimited vs Play More Unlimited specific differences:
Network Management: 50GB (Do) vs 25GB (Play)
Video Stream Throttle: 480p (Do) vs 720p (Play)
Freebies and Add-ons:

6 month trial of Apple Music (Do) vs free Apple Music (Play)
50% discount on Tablet or Jetpack line (Do) vs no discount (Play)
We suspect this plan tier will cause confusion for consumers.
---
Should You Switch?
If you currently like your plan as is, you get to keep it - Verizon is not forcing you to switch. But it might be advantageous to do so.
Let's look at some of the Verizon postpaid plans you might currently be on:
Above Unlimited: For RVers, Cruisers and Nomads, the increase in mobile hotspot use for the top-tier Get More plan is pretty attractive and, when combined with the tablet/Jetpack line discount, seems like a no-brainer for most who are currently on an Above Unlimited plan - except for those who regularly utilize the free International Travel Passes included in Above Unlimited.
Beyond Unlimited: There's really not much of a change except the increased auto-pay discount when switching to Play More or Do More. And you get to choose between a higher network management threshold or video resolution depending on your needs. If you keep Jetpacks or tablets on your account, then the Do More plan will offer a nice discount on those lines. If high-speed mobile hotspot off your smartphone is important to you, switching to Get More for just $10 more per month may be worthwhile to double that cap.
Go Unlimited: Switching to Start would lose all mobile hotspot capability. If you don't use the 3G hotspot speeds, then the increased autopay discount is worth the switch.
New Unlimited (fUDP): If you have the unlimited plan launched in February 2017 (referred to as fUDP by insiders) - it has the same features as Beyond Unlimited but with cheaper pricing for additional phone lines at just $20/each. If you have multiple lines, it's probably better to stay with your plan. But if the new 30GB high-speed mobile hotspot cap is appealing to you, it could be worth considering opting for Get More. Do the math, however, for your situation.
Legacy Unlimited (gUDP): If you have the very original unlimited plan that was retired in 2011 on a smartphone - we'd recommend considering moving that SIM card to a data-only device for unlimited high-speed hotspot use, and considering a different smartphone plan.
Tiered Data Plans: If you're currently on a tiered data plan with Verizon for your smartphones, you'll have to evaluate what makes best sense for your own needs.
Overall, you'll need to compare the features you currently have to the alternatives - the cheaper prices across every plan does make upgrading to the next tier much more palatable.
Switching can be done online or with their MyVerizon app - or by calling in or visiting a store.
Other Alternatives: And of course, postpaid lines aren't the only option for Verizon service. Verizon also offers Prepaid Service for smartphones, Jetpacks & tablets and Visible is their prepaid brand with a $40/month option that includes unlimited hotspot use.
---
Summary
It's been two years since Verizon revamped its post-paid lineup, and realistic, mainstream 5G can be seen on the horizon.
Keep in mind that these are still, at heart, 4G LTE focused plans albeit ones that include 5G "access." The terms of that 5G access, however, could change in the future, especially once the technology moves beyond millimeter-wave to other frequency bands.
A bunch of small, iterative changes along with lower prices and expanding 5G access gives customers a reason to upgrade or switch - and allows Verizon to transition customers to a 5G world without upsetting the apple cart too much.