Today Verizon released a new postpaid plan option specifically designed for kids called, appropriately, "justkids." It's part of Verizon's main family of mix-and-match unlimited smartphone plans (Go, Beyond and Above Unlimited), though this new plan is not an unlimited plan.
Verizon Postpaid Gear Center Review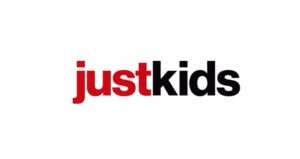 Verizon is clearly rolling this out to meet the demand from the increasing number of families that provide smartphones for younger children. Justkids gives them an option that combines a less-expensive post-paid addon line rolled-in with Verizon's premium parental control suite, called Smart Family, which sells for $10/month separately.
That sounds like an attractive combo - a less expensive, more restrictive line with the $10/month parental control system included - but the new plan does come with some significant downsides.
Read on for all the details.
Busy?
Just want a quick wrap-up?
---
Verizon "justkids" Plan Details
Justkids is an addon-line which cannot be the primary or only line on the account - it's intended specifically as an additional line and requires at least one unlimited line (Go, Beyond, or Above) to act as the "Parent Line" with the ability to control the parental control features.
Additionally, unlike the other unlimited plan options in Verizon's postpaid Family plan, this is a 5GB tiered-data plan, not an unlimited plan. After the 5GB of data is used speed is throttled to 2G speeds (128kps), but a parent can purchase more high-speed data for $15/GB.
Unlike Verizon's standard tiered-data plans, the justkids plan does not include any hotspot/tethering allowance and all data use is subject to network management.
Plan Details:
Plan Type: Post-paid
Device Types Permitted: Smartphones
Device Purchase Required: No, but can purchase a device
Mobile Hotspot / Tethering Use: None
Throttling: After 5GB of use, speed is throttled to 128kbps
Additional High-Speed Data: Available via Data Boost for $15 per GB of data.
Network Management: All data use subject to Network Management
International Roaming: None, and there is no international voice/text either.
Domestic Roaming: Yes at 2g speeds
Data Roll Over: No
Overage Charges: No
Streaming: Video always reduced to SD (480p) resolution.
Included features:

Smart Family Premium parental controls
Verizon Up Rewards Program

Restrictions:

One line on the account must be on an Unlimited Plan and designated a Parent Line.
Voice calls/texts restricted to 20 pre-approved domestic phone numbers.
Verizon Family Plan Options:
Here is Verizon's current lineup after the addition of justkids. These options can be mixed-and-matched to make a multi-line family plan:

---
Analysis
This plan comes with a lot of restrictions that clearly make it only applicable to the intended audience of younger children - media hungry teens and tweens will not be happy with this plan's restrictions, to say nothing of adults.
Depending on the total number of lines, this option can provide a basic, inexpensive child-focused smartphone line for those who might otherwise be tempted to add an unlimited line plus the Smart Family parental controls.
The plan is priced $5/month less than the GoUnlimited option, but includes the Smart Family Premium parental control suite, which normally costs $10/month, increasing the savings to $15/month.
However, the severe restrictions on justkids lines could be very annoying depending on a parent's or guardian's perspective and what their goals are in providing a smartphone for a child. Busy parents may appreciate not having to micromanage features or worry about data overages and mistaken (and expensive) international calls, but others may get annoyed at dealing with the plan limitations.
The big potential downside is the 5GB high-speed data limit. For kids that like to watch videos, 5GB will only give about 7-10 hours of SD video for an entire month (less than 30 minutes a day), even before considering other data uses. One the 5GB is used up, the plan is throttled to 128kbps - not nearly enough for streaming or many other basic tasks.
Although additional data can be purchased in 1GB chunks for $15/GB, it doesn't make much sense to do this often since purchasing more data deletes the price advantage over using a GoUnlimited line instead. As an alternative, parents could use another data source via WiFi once the 5GB is gone.
---
Summary
Verizon's justkids plan definitely fills a niche in Verizon's postpaid plan lineup and is the first major-carrier plan designed specifically for kids. But the restrictions and limits on the plan are pretty severe and may not be worth it for many parents. 5GB of data a month is not a lot, even for a kid who doesn't get a lot of screen time to begin with.
The included Smart Family Premium parental control suite comes with a lot of nice features, especially for busy parents who want to take a set-it-and-forget it approach to managing screen time. For kids who need more than 5GB of data, parents may be better off getting a GoUnlimited plan instead and paying for the Smart Family controls separately (or using an alternative parental control suite).
Nomadic families, in particular, who are with their children 24/7, may get better value, control, and flexibility using other approaches as they are more likely to hit the 5GB data limit if they home/virtual school. Like many other aspects of mobile internet, however, the best option is the one that works best for your family and circumstances and it is nice to see Verizon give another choice to consider.
For more option for managing mobile internet for families and homeschooling, see our guide:
Homeschooling, Families & Kids Considerations with Mobile Internet