UPDATE: Verizon's "Premium Streaming" Tested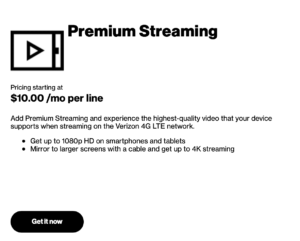 We can confirm that Verizon is indeed now allowing customers to opt-in to "Premium Streaming" for an additional $10/mo - but it is not at all as simple or straightforward as one might hope.
Particularly if you want to watch Ultra-HD video on a big screen via a tethered laptop or perhaps on a 4K Apple TV or Amazon Fire TV, it can get really tricky to get the pixels flowing successfully.
But... Even with a grandfathered UDP, we can confirm that it can be done.
Unlimited and unthrottled ultra-HD video streaming is possible on Verizon!
Our original news article is below, followed by some member-exclusive tips on configuring and taking advantage of Verizon's 4K "Premium Streaming" capabilities.
---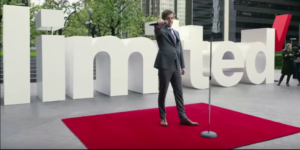 In August when Verizon rolled out its new Beyond Unlimited plan, the plan brought with it a new limit - video connections would now be capped at "HD Resolution".
And...
This new limitation applied not just to new customers signing up for Beyond Unlimited, but retroactively across the board to ALL Verizon plans - including the previously truly unlimited Grandfathered Unlimited Data Plans.
This limitation works by throttling the speed of detected video streams - to 6Mbps on phones (suitable for 720p resolution) and to 10Mbps on tablets, hotspots, and tethered devices (suitable for 1080p resolution).
But for those video purists interested in Ultra-HD 4K resolution (which requires as much as 25Mbps on Netflix, and burns 11GB an hour!) - you've been out of luck on Verizon for the past few months, no matter how fast of an overall data connection you had.
Until now...
Turning Off The Throttle, For A Price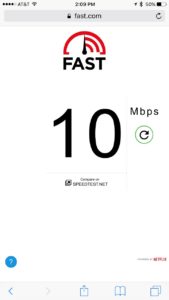 First reported by C-Net (and confirmed by Verizon insiders on Reddit), beginning November 3rd Verizon will allow customers to opt out of the video speed throttle - for a $10 a month fee, per line.
With the throttle removed - video will be able to flow at the maximum speed current network connections will allow.
According to leaks on Reddit - this opt-out fee will be an option for ALL Verizon plans other than the "Go Unlimited" plan (which is capped at low-res 480p video already), so even old grandfathered plans will be able to have their video speed caps removed.
This extra fee does not change the 15GB tethering data cap on the Beyond Unlimited Verizon plans however, so unless you have an old grandfathered unlimited data plan that allows for unlimited hotspot use - it is best not to plan much binge watching on a big screen via an Apple TV or a Roku.
That 15GB monthly tethering cap will not even be enough to watch a single 4K Movie when tethered!
But if you have a smartphone or tablet with a high-enough resolution screen, and your eyes can tell the difference - at last now you have an option.
Even FaceTime video calls might benefit from a sharper picture.
And if you do have a grandfathered truly unlimited plan in a hotspot - it may just be your 4K TVs new best friend.
NOTE: Once November 3rd rolls around we will be testing to confirm that legacy grandfathered unlimited plans can indeed opt-out of video throttling for $10/mo. We will update here if Verizon ends up not allowing this.
Further Reading:
---
Exclusive MIA "Premium Streaming" Tips
We have been testing out Verizon's new Premium Streaming option with a Verizon unlimited plan in a hotspot, and we have some tips on just what it takes to get set up successfully. Members - be sure to log in to read all the details.
 Bonus Member Only Content Available!
We go extra for our premium members - who make this resource center possible (did you notice the lack of 3rd Party advertising?). We have included some additional information in this news article just for our members - analysis, guidance and/or insider tips.
If you're not yet a member, please consider joining us. Extra content like this is one of the many perks we offer - in-depth content, guidance, discounts, alerts, classroom and more.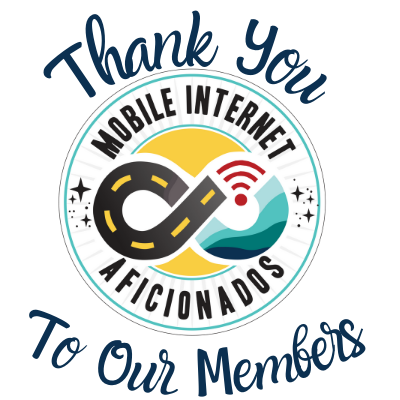 If you are already a member, please log in above to see the special content we have prepared for you.