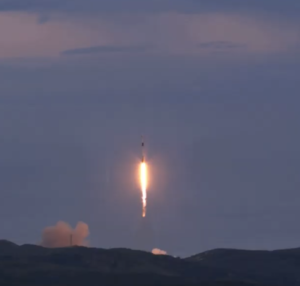 Iridium Communications has been busy for the past two years replacing all 66 of their Iridium satellites with an entirely new generation - accomplishing this massive task without disrupting any existing services.
Think of it like replacing the engines on a fleet of jumbo jets (in space), without landing them.
SpaceX (the launch provider) describes the mission:
"Iridium is the only satellite communications network that spans the entire globe, and Iridium NEXT is one of the largest "tech upgrades" in space history. The process of replacing the satellites one by one in a constellation of this size and scale has never been completed before."
It has taken eight launches (we covered the first back in January 2017) to deploy the full network of 66 satellites and nine in-orbit spares, but the final launch in this massive upgrade project happened successfully this past Friday.
It will take another month or two for the last of the old Iridium satellites to be decommissioned and the new ones activated, and then this ambitious upgrade project will at last be complete.
Will this now unleash a new generation of mobile internet services? What is next for Iridium?
---
View the video version:
Like Video? Subscribe to our YouTube Channel
---
Iridium: A Little History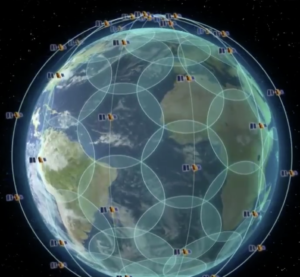 One of the most ambitious technology projects of the 1990's was the construction of the Iridium constellation - the first truly global satellite communications network.
Most communication satellites are located in geostationary orbit - hanging in a fixed location in the sky 22,236 miles above the equator. Communicating with a satellite at this distance requires a large precisely aimed dish, and the round-trip distance results in a noticeable speed-of-light impact on network latency.
The Iridium constellation on the other hand orbits just 485 miles above the surface. At this altitude latency is not much of an issue, and it is actually possible to build handheld satellite phones and communicators that do not even need aiming.
Not needing to be aimed is critical, because satellites at a lower orbit are in constant motion relative to the surface of the earth. To provide global 24/7 coverage, the Iridium constellation requires 66 satellites carefully synchronized in an orbital dance so that at least one is always passing in view overhead - no matter where you are on the planet.
The massive construction expenses (especially in the days before reusable rockets!) combined with lack of expected demand for satellite phones thanks to the rapid deployment of cellular networks overseas resulted in Iridium imploding before the network was even fully in service - leading to the largest (at the time) bankruptcy in US history.
The entire $6 billion network was on the verge of being scrapped and the satellites burned up in the atmosphere when a group of investors managed to take over and relaunch the company in 2001 - acquiring billions in assets for just $35 million.
The old Iridium constellation was best known for enabling satellite telephones that work anywhere on the globe. But despite the unrivaled global coverage, the Iridium system was only ever capable of providing extremely slow and very expensive data connections.
And by slow - think of speeds of roughly 2.4kbps, vastly slower than most ancient dial up modems!
To remain relevant in a modern connected world the Iridium system would need to be rebuilt from the ground up with a vastly more capable architecture, requiring billions more to be invested.
Iridium Next: What's New?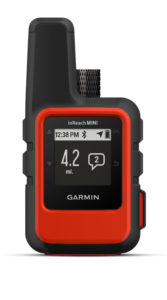 The new generation of Iridium Next satellites are more data-centric, and now that the constellation is fully upgraded Iridium will be able to offer a whole new range of new services - which Iridium is branding Certus.
But even with the Iridium Next satellites, Iridium Certus is NOT going to be any sort of speed demon.
The Iridium Certus system will offer "speeds from 22 kbps and eventually all the way up to 1.4 Mbps once fully deployed" - still painfully slow by LTE cellular standards, but an order of magnitude faster than the current generation Iridium offers.
No new consumer offerings based upon Iridium Next have been announced yet, likely because no company would want to risk pre-announcing a service that might end up delayed for years by a failed launch.
But once the Cetus network is fully online and the backlog of commercial customers is caught up with - we hope to see a new generation of consumer satellite technologies based upon Iridium Next come to market.
For example - we would love to see future inReach-like communicators that go beyond simple text messaging - perhaps even enabling basic web surfing a picture posting from anywhere in the world.
Unlike the much more massive upcoming SpaceX Starlink and OneWeb constellations - the Iridium network has no ambitions to offer broadband speeds.
But those other satellite systems are unproven and are at best still years away. Meanwhile, Iridium has an established track record and has finished a network upgrade while their competitors are just now barely getting started.
We look forward to seeing what is next - and congratulate Iridium on completing this massive undertaking!
Further Reading: