May 3rd 2022 Update: The 12GB data plan is no longer available and was not intended to be generally available for T-Mobile customers as described below. The plan was only intended for certain Sprint customers who transitioned to T-Mobile but T-Mobile mistakenly had it available in their system for anyone with an existing account for a short period of time. T-Mobile has shut that down and this option is no longer available.
However, the promotion for a free mobile hotspot device (via bill credits) is still available but only with currently-available postpaid and business plans as an additional line of service.
T-Mobile is running some promotional offers for T-Mobile Postpaid and Business customers. These offers are only available for T-Mobile customers as an additional line to an existing postpaid or business account - they are not available standalone or for prepaid accounts.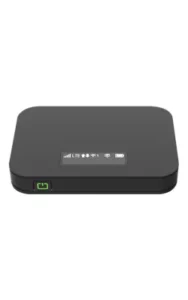 The most interesting offer comes with a free Franklin T-10 Mobile Hotspot device and the option for a promotional mobile internet data plan that comes with 12GB of data per month for only $4.50 plus taxes.
While 12GB is not a lot of data for those looking for a mobile home internet replacement, this promotion is a tremendous value due to the low price.
This promotion is available as an add-on line to an existing T-Mobile postpaid or business account.
We got this promotion at a corporate T-Mobile store but we've seen reports that others were able to get the promotion through the T-Mobile app or by calling T-Mobile's postpaid or business sales lines.
Of note, however, T-Mobile currently has a shortage of T10 mobile hotspot devices which are, at press time, not available to order online. So interested customers may have to call T-Mobile sales or go to a T-Mobile store to sign up and then get the hotspot shipped to them.
Note that thee is T-Mobile's standard $30 activation fee per line.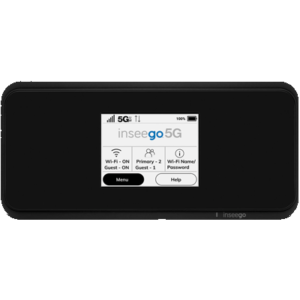 In addition to the Franklin T-10 and 12GB data plan promo, T-Mobile is also offering a free Inseego M2000 5G mobile hotspot to postpaid and business customers who add a 50GB or 100GB mobile internet data plan to their account. This promo is just for the device and does not include any discounted service.
The catch with the device promotions is that the free device comes with a 2-year (24 month) equipment installment plan (EIP). Each month that you have the plan active, you'll receive a bill credit covering the monthly installment cost, making it free if you keep the device and plan for the full two years. Dropping the plan or canceling the line will require you to pay off the remaining balance on the device.
Still, for those who intend to keep one of these options long-term, it's a good deal and there is no penalty for canceling early beyond paying off the remainder of the installment plan.
Since this is available for postpaid and business, these promotions are contingent on a customer's credit and account status and may not be available to all customers.
Like all T-Mobile promotional offers, this one is likely time-limited. T-Mobile does not pre-announce when their promotions will end.
Key Mobile Internet Related Considerations:
12GB of monthly data and a free mobile hotspot is a great deal for only $4.50/month plus tax.
The Franklin T10 Mobile Hotspot isn't a great device with only a Cat-4 LTE modem and no antenna ports. But it is free!
Customers interested in T-Mobile's 50GB or 100GB mobile internet plans can get a free M2000 hotspot by adding a line of service to an existing postpaid or business account.
 Bonus Member Only Content Available!
We go extra for our premium members - who make this resource center possible (did you notice the lack of 3rd Party advertising?). We have included some additional information in this news article just for our members - analysis, guidance and/or insider tips.
If you're not yet a member, please consider joining us. Extra content like this is one of the many perks we offer - in-depth content, guidance, discounts, alerts, classroom and more.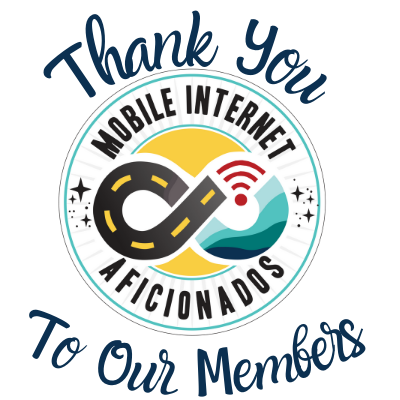 If you are already a member, please log in above to see the special content we have prepared for you.
For more information:
Related Content at the Mobile Internet Resource Center:
Related Updates: