Starlink has turned on a large portion of coverage in Alaska and Northern Canada!
When Starlink was first released, the coverage only reached as far North as 57 degrees latitude. This covered a portion of southern Canada from East to West, but only covered a tiny sliver of Southeast Alaska. The rest of the Alaska has been without coverage until now.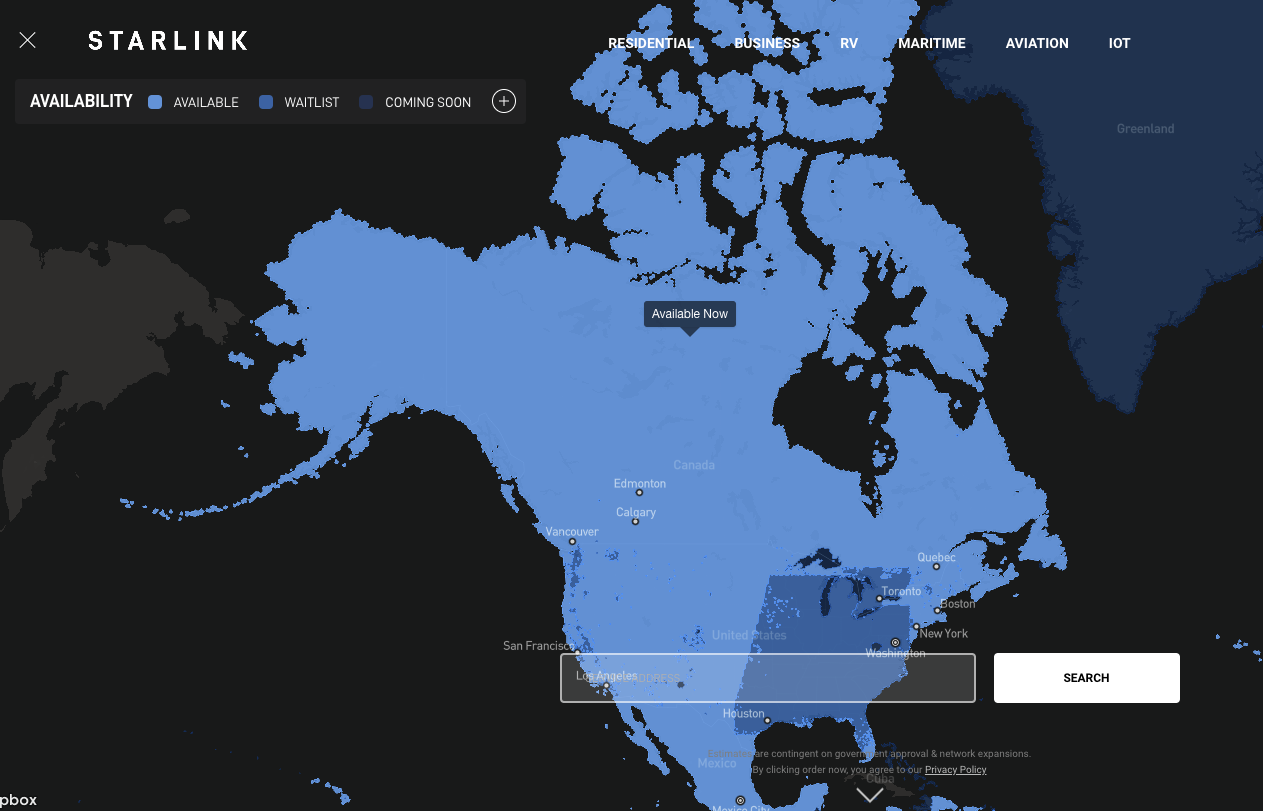 The Starlink map was recently updated and they have turned on all of Alaska a bit earlier than expected.
Another exciting aspect of this new open coverage area in Alaska up to the polar region is that the Starlink coverage this far north is compliments of Starlink's laser inter-satellite links (Space Lasers). The inter-satellite links allow the Starlink satellites to communicate with each other and cover areas of the world that it's not practical to install ground stations like polar regions and large areas over the open ocean.
Since all of Alaska and Canada are now turned on for complete Starlink coverage, this covers a popular area that many RVers will travel through when traveling from the lower 48 up to Alaska.
Initial reports suggest there is still some tweaking needed to get uninterrupted service in Alaska due to the limited satellite coverage this far north leaving some coverage caps at certain times, but with the current progress already in place, chances are looking good by the summer of 2023 you can stay connected with high speed internet with Starlink from the lower 48 all through Canada into anywhere in Alaska you wish to travel.
With the recently announced Starlink in-motion system using the approved flat mount high performance dishy, this means RVers can have Starlink mounted on their roof and travel with internet the entire way of their travels even while in motion. Working while traveling in Alaska is about to become a lot easier in 2023!
Video Story
Key Mobile Internet Related Considerations:
All of Alaska & Northern Canada now have Starlink Service
Starlink's Space Lasers are live and helping expand global coverage
The Starlink In-Motion hardware can give you internet while you travel through large areas without cell service
For more information:
Related Content at the Mobile Internet Resource Center:
Related News Stories