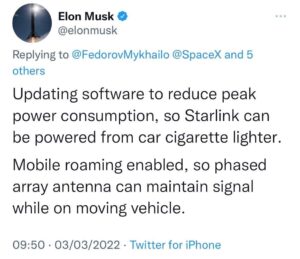 Elon Musk set off a wave of excitement yesterday by tweeting that Starlink "mobile roaming" was enabled, so that a connection can be maintained on a moving vehicle.
But before you get too excited - this is NOT a worldwide rollout!
Elon Musk was replying to a tweet from Mykhailo Fedorov, the Vice Prime Minister of Ukraine - who was thanking Elon for enabling service in Ukraine and supplying Starlink terminals to help keep people connected during the Russian invasion.
It is great to see SpaceX able to offer assistance so quickly to a rapidly evolving catastrophe.
But as best as we can tell - Mobile Roaming has only been enabled in Ukraine. In the rest of the world, this is still a feature that is only available in very limited test deployments.
Elon also then tweeted illustrating the reason mobility was important - using Starlink might actually make you a target:
"Important warning: Starlink is the only non-Russian communications system still working in some parts of Ukraine, so probability of being targeted is high. Please use with caution."
Starlink Roaming & Portability Elsewhere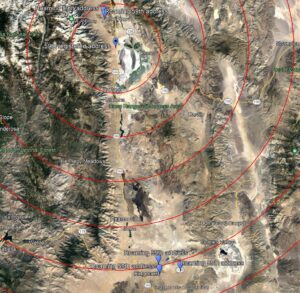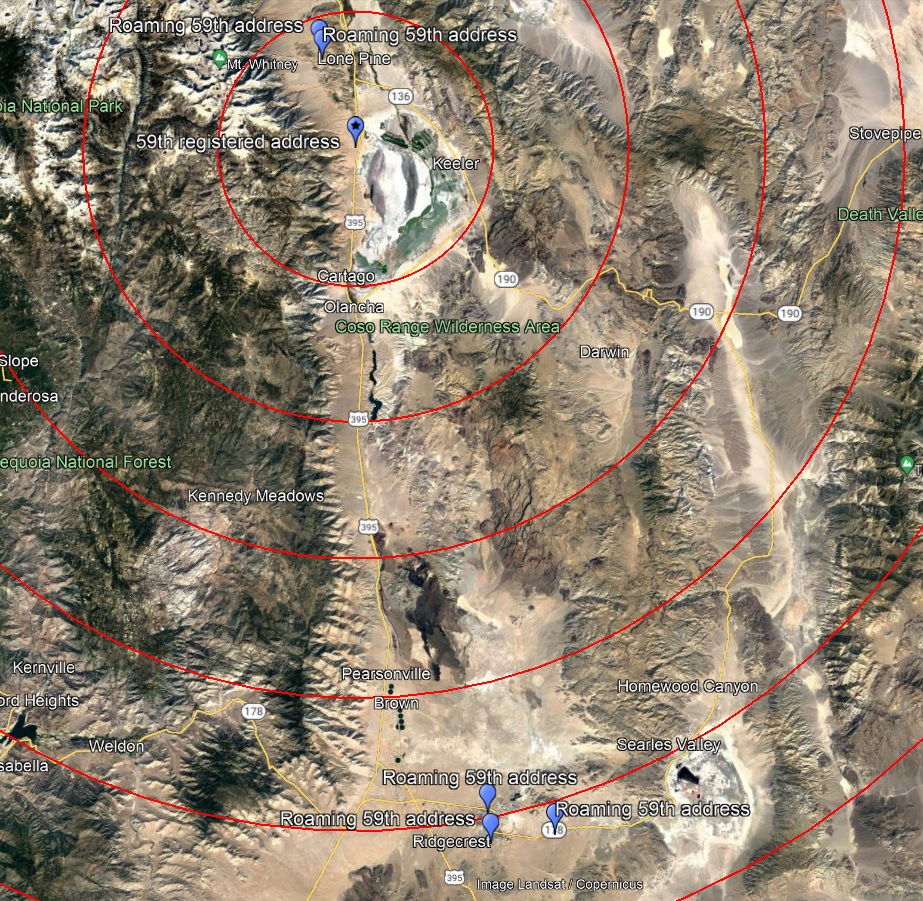 Starlink is currently only officially targeting fixed residential installations - though a lot of nomads have been playing around with regularly changing their registered service address to use Starlink in a "portable" fashion, setting service up as needed in new locations.
As we reported on last month, in the USA Starlink has been experimenting with a new "roaming" feature that automatically enables this sort of portability. Only a few randomly selected customers have had portability enabled so far, but there are hints that this may be enabled soon for a larger audience. This will make Starlink a lot more useful, especially for RVers.
True "in motion" mobility will likely take a lot longer to enable, outside of special circumstances like being in a war zone.
In particular - in motion usage requires different types of broadcast licensing, and may ultimately require a different Starlink receiver and even a different and more expensive service plan.
Key Mobile Internet Related Considerations:
Starlink "Mobile Roaming" is clearly technically possible, but the current hardware and service offerings are not designed for this.
Starlink "portability" (easily moving to new fixed locations) is currently under active testing, and an increasing number of people have discovered that this has been turned on.
It is still unclear when and how Starlink will enable portability for a larger audience.
Video Story:
For more information:
Related Content at the Mobile Internet Resource Center:
Related Updates: