Starlink customers received a surprise in their email today with the announcement of a price hike both on equipment and service.
Due to excessive levels of inflation, the price of the Starlink kit is increasing from $499 to $549 for deposit holders, and $599 for all new orders, effective today. In addition, the Starlink monthly service price will increase from $99 to $110. The new price will apply to your subscription on 4/25/2022.
The email states the price hike is to keep pace with rising inflation and offers current customers a partial refund of $200 if you are within your first year of service or a full refund if you received your Starlink in the past 30 days.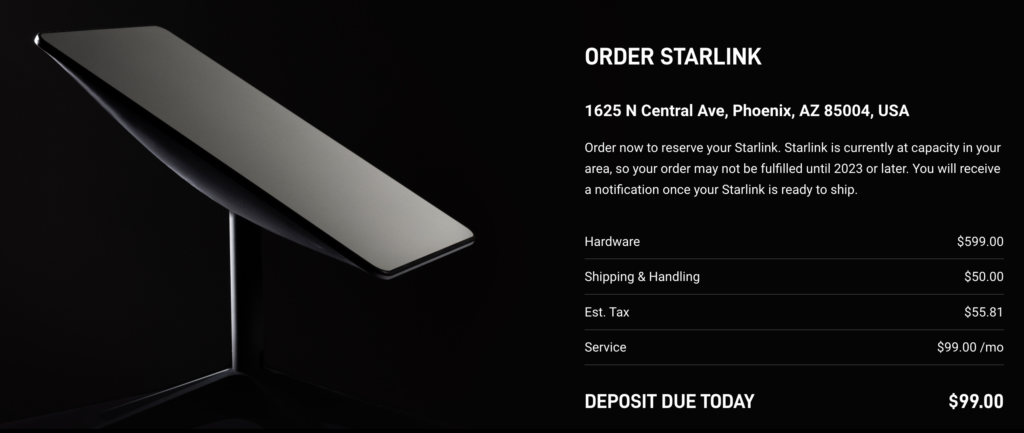 This is the first price hike on equipment and service since Starlink started offering service. This reinforces that the 'no contract' terms of service goes both ways, setting a precedence that pricing & terms can and will change as SpaceX seems fit. Even for existing customers or those with deposits paid.
Starlink also shared in the email that they have made tremendous strides since Oct 2020 and we can expect them to maintain their cadence of continuous network improvements as well as new features.
Key Mobile Internet Related Considerations:
The monthly service is going from $99 to $110/month. Current customers will see the price hike on their next billing.
If you are a current deposit holder, your equipment cost is only going up $50. If you are not a subscriber yet, the equipment cost is going up $100 to $599 on new orders plus the new monthly fee of $110 for all users.
The order page is still reflecting a $99 for a deposit, so that remains the same.
Members: Login for some exclusive additional mobile internet considerations.
Video Story:
For more information:
Related Content at the Mobile Internet Resource Center:
Related Updates: