Cricket Wireless is AT&T's prepaid brand that has offered some attractive smartphone plans in the past. Today they announced that on Sunday they will have a new unlimited data plan available.
The plan will cost $70/month (or $65/month with autopay), and includes unlimited on device data capped at 8 mbps speed when on LTE and 4 mbps when on HSPA+ ("4G") - just like all of their other plans. These speeds are very suitable for streaming video or doing most things you might need.
At present time, Cricket says it does not intend to implement network management beyond that to penalize high data users.
However, the catch is - absolutely no mobile hotspot use is allowed for sharing with other devices. On Cricket's higher end data plans (5GB at $50/month and 10GB at $60/month), the mobile hotspot feature can be turned on for $10/month. That option will not be available on the new unlimited plan.
I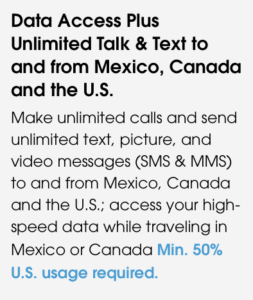 t's also unclear if Cricket's free Mexico and Canada data use will be included with the unlimited plan. We'll update if we
learn anything on this.
All of the carriers now have unlimited data plans available for smartphones - AT&T, Sprint and T-Mobile offer them to new customers. Verizon still grandfathers in their older unlimited plans (stating they do not intend re-offer the plan to new customers), which are available via rental and/or the Assumption of Liability process.
The direct unlimited AT&T plan is only available to DirecTV and Uverse subscribers - costing $95/month, subject to network management after 22GB of usage. For an 8mbps speed cap, the savings on this new Cricket plan make it a pretty great deal.
In competition with T-Mobile, Cricket is also offering a $100 credit for those who port in a number from a T-Mobile account.
For further reading:
Understanding Unlimited Cellular Data Plans: Network Management, Throttling & Mobile Hotspot Usage
Navigating Verizon Grandfathered Unlimited Data Plans – Assumption of Liability, Buying & Renting (member guide)