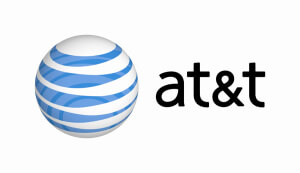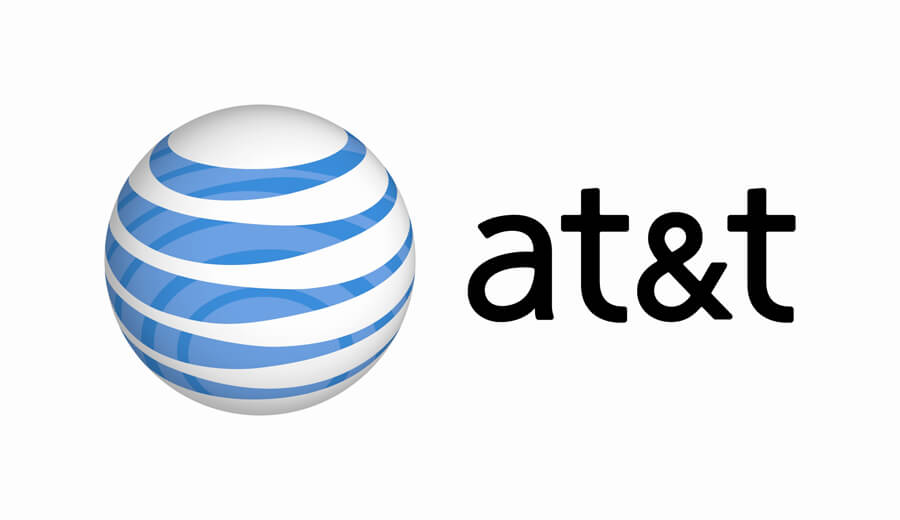 AT&T has announced today that it will be bringing back Unlimited Data plans!
But there is a big catch.
To sign up, you must also be a DirecTV (owned by AT&T since July 2015) subscriber, or have AT&T's U-Verse Cable TV at home.
The other big catch:
"No tethering or mobile hotspot use. After 22GB of usage, AT&T may slow data speeds."
AT&T Unlimited Details & Pricing
Assuming that you qualify (new and existing AT&T / DirecTV customers are eligible), the new Unlimited Data Plan from AT&T costs $60/mo for a base "plan charge" plus $40/mo for each phone or tablet added to the plan.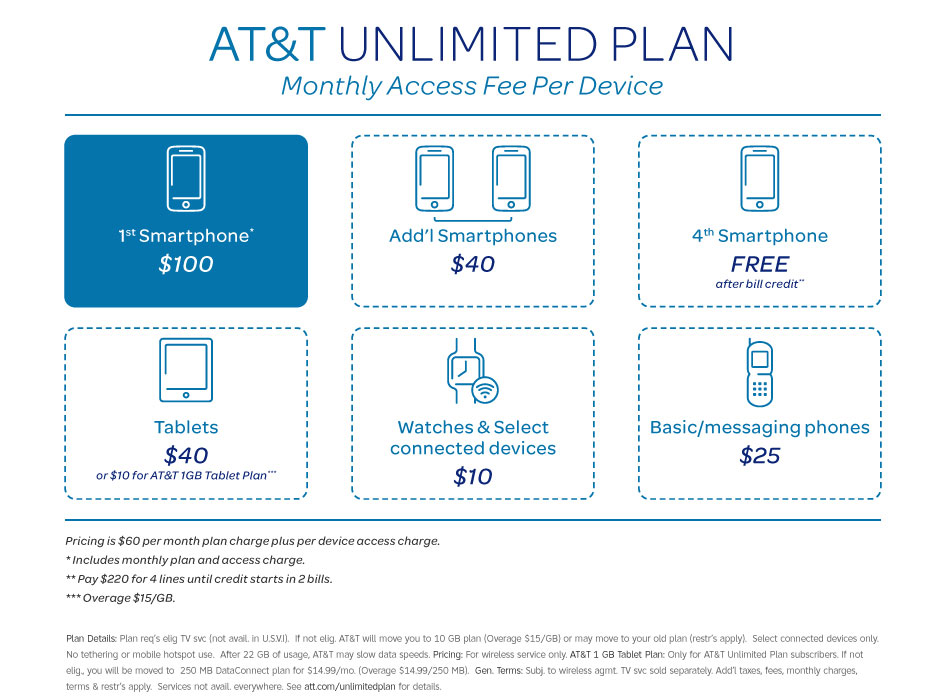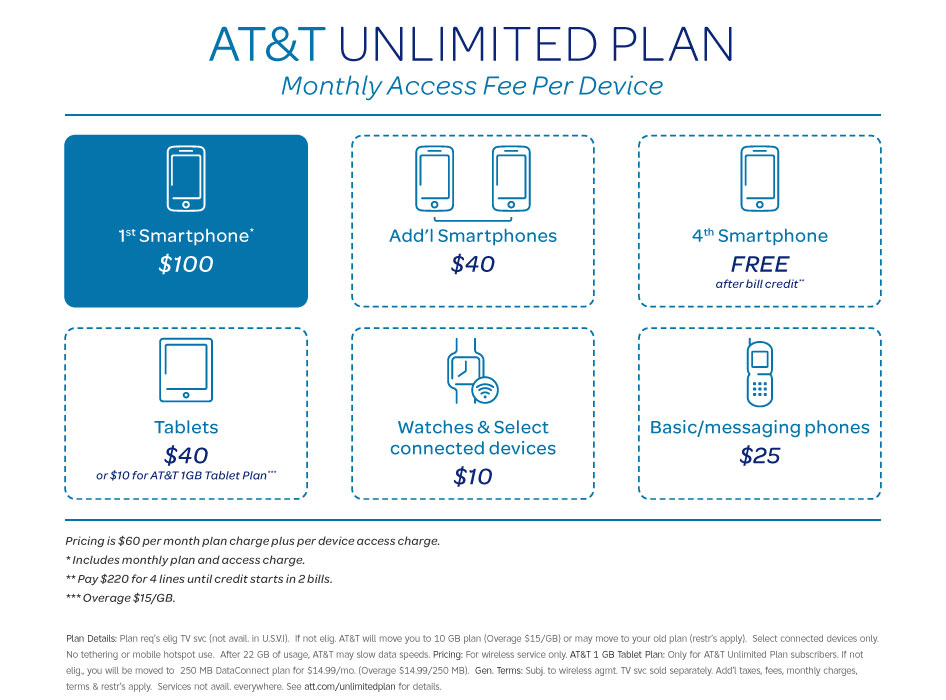 For large families sharing the plan - AT&T is offering a $40/mo rebate on the 4th phone line, making the 4th line effectively free.
You can also add smart watches or basic messaging devices to the plan - but you can NOT add a mobile hotspot.
You can however save $10/mo by combing your AT&T and TV service to be billed together instead of separately.
But regardless of how you are billed, if you ever cancel your DirecTV or U-Verse service, the AT&T Unlimited Data Plan will vanish - reverting instead to a 10GB/mo plan with $15/GB overage charges.
Interestingly - AT&T seems to be providing no allowance at all for tethering or mobile hotspot usage for any devices on the Unlimited Plan, a major limitation. In contrast - T-Mobile phones with unlimited plans ($95/mo) include 14GB of tethering, and even Sprint ($70/mo) throws in 3GB.
AT&T will however allow for Unlimited Data customers to sign up for AT&T's free Mexico Roaming Bonus feature, which will allow for unlimited talk and text and 1GB of data usage while south of the border.
If you are interested in AT&T's new Unlimited Data Plan - customers will be able to sign up starting tomorrow (1/12/2015) at:
att.com/unlimitedplan (page not yet live)
AT&T says that "this is a limited time offer" - but there is no end data announced, and customers who sign up will be able to keep unlimited data after the promotional offer ends.
AT&T Unlimited - Smart for RVers?


It is great to see AT&T making a move to bring back Unlimited Data - but it comes with a few too many catches for most RVers for us to get overly excited about.
If you have DirecTV service at home or in your RV and can live without the ability to tether your laptops and other devices - then this new plan may make sense.
It is certainly nice to not need to worry about usage each month.
AT&T is particularly keen to point out that with Unlimited Data, you will be able to use the DirecTV Everywhere streaming app to watch a huge number of channels and shows both live and on-demand on your smartphone or tablet.
With an HDMI out cable from your phone to your TV, RVers may even be able to avoid the effort of fumbling around setting up a dish or parking with a view to the southern sky to get their TV fix while mobile - as long as the AT&T cellular signal where they are parked is strong enough.
But even if you are a DirecTV subscriber - you may actually be better off with T-Mobile to get your shows on the road. DirecTV is included in T-Mobile's Binge On service, meaning that a $35/mo T-Mobile 6GB tablet plan will give you just as much access to stream DirecTV, and you WILL still be able to tether too.
And if you are willing to jump through the hoops to get a Verizon Unlimited Data Plan (read our in-depth guide) - you can get unlimited data with tethering support and no speed reductions after just 22GB of usage.
When you look at the broader options out there, AT&T just doesn't have all that much to get excited about.
Further Reading: