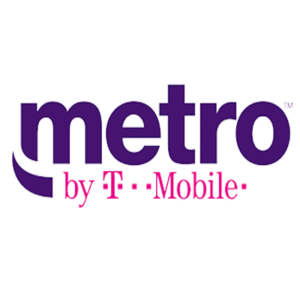 Metro by T-Mobile, T-Mobile's prepaid subsidiary, recently added a new "bring your own device" tablet plan with unlimited data for $15/month.
Metro's two previous tablet plans were sold with the Alcatel JOY TAB tablet. There are two data plans sold with this device:
Unlimited data with HD (1080p) streaming for $30/month
Unlimited data with SD (480p) streaming for $15/month
The new plan is identical to the second plan above, the only difference is that you can bring your own device.
There is no hotspot data available on these plans. Data is subject to Network Management after 35GB, and is always prioritized behind T-Mobile postpaid traffic. You must also have a phone line on your account in order to purchase these plans.
The $15 plans are similar to the tablet plan offered by Sprint, however, the Sprint plans also include 10GB of mobile hotspot data.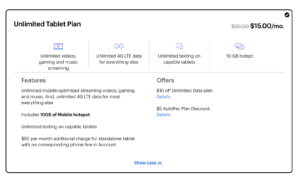 The Sprint tablet plan is $15/month with autopay if you bring your own device ($25/month if you purchase a device through Sprint.) Sprint's plans are available with or without a phone line - however, the wording states there is a $50/month surcharge. There are multiple reports of this surcharge not being billed, however. Streaming is at SD (480p) speeds and gaming capped at 2 Mbps.
With the recent merger between T-Mobile and Sprint resulting in these plans being on essentially the same network, the Sprint offer is likely the better deal as it includes the 10GB of mobile hotspot data and is a higher priority on the network.
Video Version:
Subscribe to our YouTube Channel
Related News Stories

Related Guides: