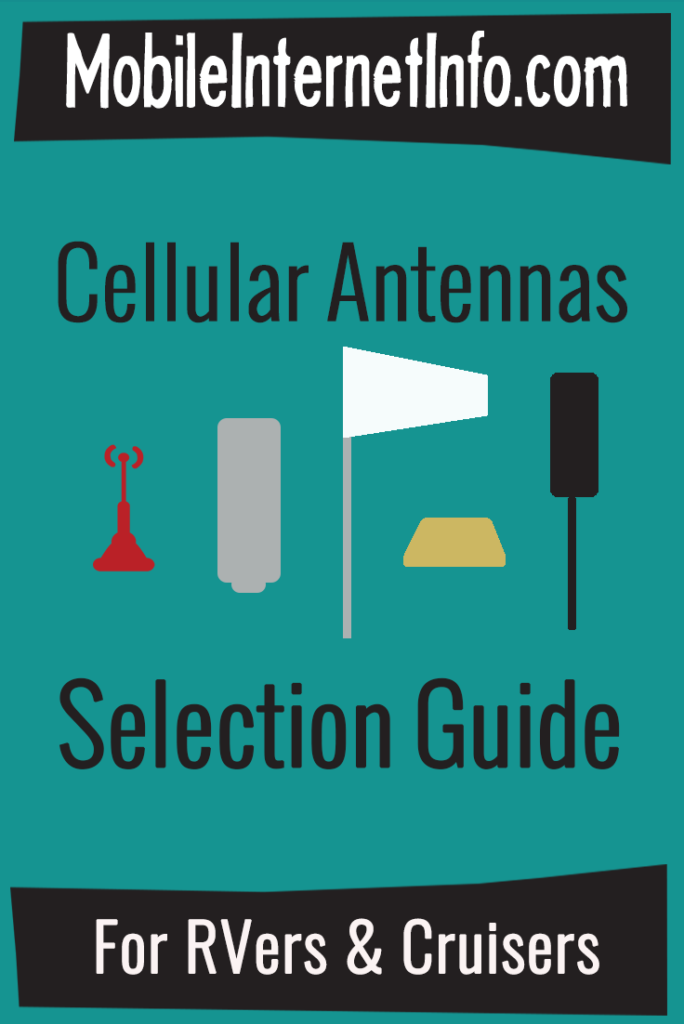 An antenna is an essential component of any mobile internet arsenal that incorporates cellular - whether it is the internal antenna built into every hotspot and phone, or a roof-mounted antenna plugged into a cellular booster or directly into a cellular device with external antenna ports.
But not all antennas are created equal - and picking amongst the options is anything but simple.
We get asked questions like this all the time:
Is it worth investing potentially hundreds of dollars in upgrading antennas?
How well do the stock antennas that come with cellular boosters work?
Is a bigger antenna really better?
Is a directional antenna worth the aiming hassle?
Is a dual-antenna MIMO setup worthwhile?
Can I get by with just an antenna, or is a booster mandatory too?
What is the ultimate antenna upgrade?
We've done extensive field testing to get hands-on experience with a wide range of popular antennas, putting them head-to-head in a range of situations.
---
Included in this Guide:
What To Look For in an Antenna
Here is a list of things to consider when researching antennas:
Does it cover all the primary frequencies of your current carrier? Beware of "general" statements about gain - look to see if you can find the published gain for each frequency.
Does it cover new frequencies that your carrier is beginning to roll out - like AT&T's LTE Band 30, or T-Mobile's increasingly important LTE Band 12 and Band 71?
Does it cover other carriers well too? Suppose you switch carriers, or add a secondary carrier to your arsenal - will you be limiting yourself?
How tall is the antenna? Will it require special positioning on your roof, mast or deck? Will you need to retract it or otherwise stow it at every stop?
How are you going to mount it? Does the antenna come with mounting hardware, or are you on your own? If it a mag-mount antenna, do you have a suitable attachment point?
Does the antenna need a ground plane installed underneath it?
What antenna cable type is required and how long is the cable? Is it directly (and permanently) connected to the antenna, or is there a connector? Can you replace the cable? What "end" is on the provided cable? Will you need to get an adapter to connect to your hotspot or booster?
Is the antenna omnidirectional (able to pick up signal from all around) or directional (it'll require aiming towards the tower at each stop)?
What is the warranty period? Will the manufacturer stand behind their product if any defects emerge?
What is the minimum separation needed to prevent interference from other equipment, such as a radar or communication masts on a boat?
For cruisers, is it rated to work in a marine environment?
---
Directional vs Omni-Directional: Focused Gain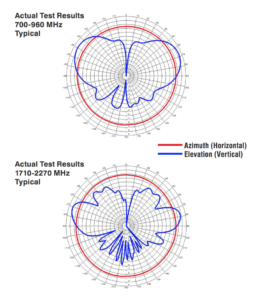 The antennas built into mobile devices face a difficult challenge - it is impossible for the designer to know in advance the device's orientation.
We expect our smartphones to work whether it is held up to our ear, held in our hands in a horizontal or portrait orientation, or if it is lying flat on a desk.
This means that internal cellular antennas need to be optimized for every possible orientation relative to the cell tower - becoming a master of none.
External antennas, on the other hand, can have a designated "up" to them, and can thus do a much better job at focusing the energy being broadcast and received.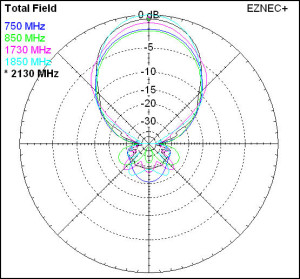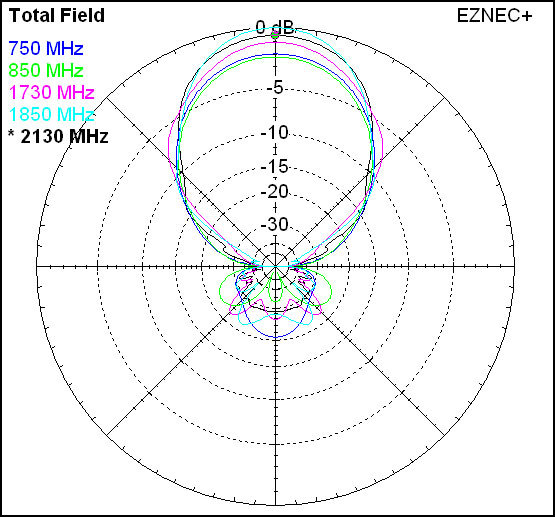 Omnidirectional antennas focus on a 360-degree disc radiating in all directions (imagine a donut pattern). There is little to no signal broadcast directly above and below the antenna. The greater the antenna's gain (amplifying power), the tighter this disc/donut is focused towards the horizon.
Directional antennas focus things even further - with energy targeted in just a single direction. The higher the gain, the tighter the focus.
But of course - as the gain goes up aiming becomes increasingly more precise and critical.
TIP: External antennas have an "up" to them, and they will function very poorly if mounted in any other orientation. We occasionally run across RVers who have mounted antennas horizontally to maintain a low profile, or because that is the only easy way to take advantage of a metal surface to mag-mount an antenna to on the side of the RV.

Being at an off orientation might work OK at shorter distances, but overall most of the advantages of an external antenna will be wasted if the antenna isn't properly pointed up.

Don't leave your antennas flat and expect them to work well!
Directional Downsides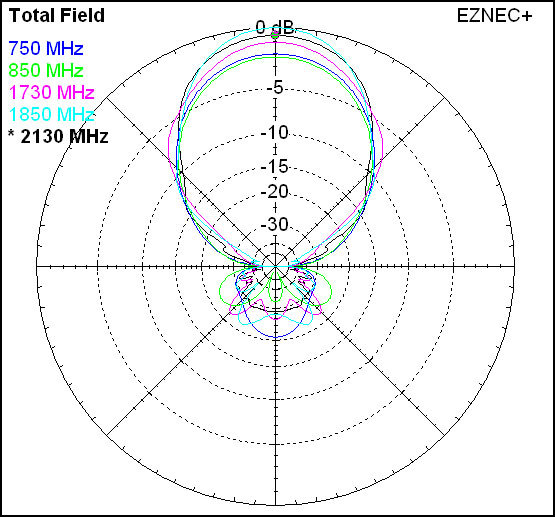 The obvious downside of a directional antenna is right there in the name... It is directional!
This means that you must aim the antenna towards the cell tower that you are trying to connect to - which is a lot easier said than done.
First off - you need a way to mount the antenna to some sort of mast that can be aimed. A flagpole works well, but make sure that you can easily pivot for aiming, and then securely lock in a direction. Some flagpoles freely rotate, making aiming impossible.
And then comes the tricky part - figuring out where to aim.
If the target cell tower is close enough to see on the horizon, it is likely close enough that a directional antenna will be overkill.
This means you are left needing to hunt for the best signal - and to get the most benefit aiming needs to be precise.
So unlike an omnidirectional antenna which can be permanently mounted and is always ready to go, a directional antenna will require substantial time and effort to optimize every time you set it up.
It is not something you are going to want to bother with when you are stopped in a location for only a brief period of time. This is the heavy artillery - you will only want to bring it out when you absolutely have no other alternative.
Directional Antenna Video Overview
A quick 15m video overviewing directional antennas and some tips on using & aiming them (new July 2018!):
---
Cellular Antennas Product Guide:
Below are some of the popular cellular antennas appropriate for RVers and boaters.
Many of the antennas we have tested extensively, and offer free quick reviews on, as well as in-depth reviews available to our premium members.
We are constantly testing gear here at the Mobile Internet Resource Center, and many of the antennas we report on are in constant active testing while we travel about the country.

Our premium MIA premium members have access to in-depth guides that are a direct result of this testing, and even our raw field testing results:

Testing Setup & Raw Testing Results and Observations
---
Want full access to our guides?
We offer two options for joining our site to get full access to our in-depth content:



Have questions?
Join our free Internet for RVers & Cruisers Facebook Group.
We cross post news articles and information there, and our staff can field basic questions during 'business hours'. It is with gratitude to our premium members that we're able to offer this free service - and for that, they also have access our private Q&A areas for more in-depth guidance.
Stay in the Know
We're constantly tracking the industry and analyzing new developments for mobile travelers. Check out our News Center for the latest things we're tracking.
If you'd like to receive updates, we offer several ways: