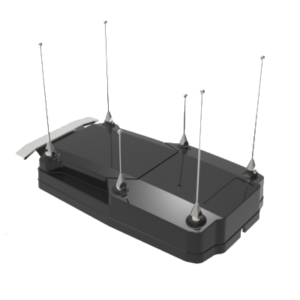 The TerrainSuper cell booster by SolidRF, released in January 2020, is a new and interesting booster design intended for vehicles and small RV's.
Unique among boosters - the TerrainSuper actually has six antennas, one dedicated to each of the five bands that it boosts.
As for the sixth antenna - that is dormant and reserved for future product versions, and we have details on what is coming in the member section below.
There is also a seventh internal antenna, used for GPS signal amplification - a feature never previously seen in a cellular booster.
The booster comes in a portable kit that includes a magnetic mount exterior booster unit with removable antennas, an interior antenna, cabling, and a 12V DC power supply.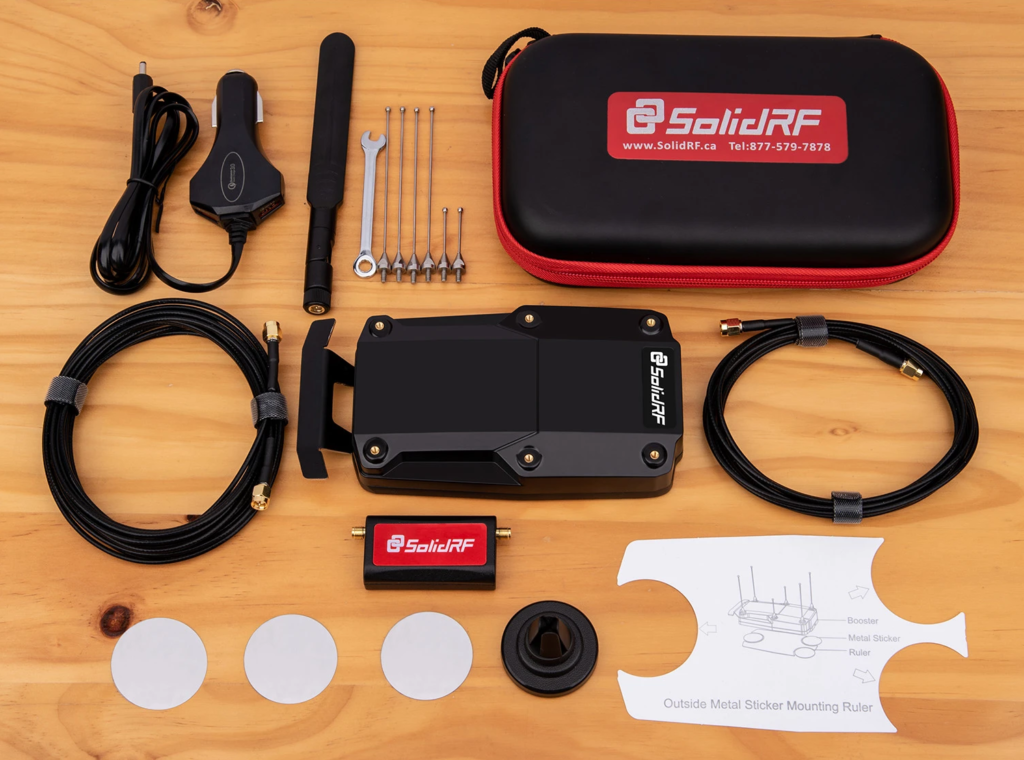 The TerrainSuper comes with some unique features not found in most other boosters:
The integrated waterproof exterior unit combines the booster electronics with the exterior antennas, minimizing the effects of cable loss.
There are dedicated antennas and amplifiers for each of the 5 cellular bands being boosted.
There is also a GPS signal booster incorporated to improve GPS signal in heavily forested areas and during bad weather.
Portable design and magnetic mount base allow easy movement between vehicles.
This booster can be monitored via a companion app (connected over Wi-Fi), and via the app boosting of individual bands can be disabled.
A power adapter supplies power and signal transmission to the outdoor booster unit through a single cable. This adapter also has a troubleshooting light to tell the user if there are issues like oscillation.
Overall, this is a very interesting design that looks very impressive based on the raw specifications.
But real-world testing is needed to determine just how well this booster actually performs compared to the competition.
---
Specifications
Model: SolidRF TerrainSuper 6
Gain: 50dB
Max Uplink Power: 20dBm
# of Devices Boosted Simultaneously: Multiple
LTE Bands Supported: 2/25, 4, 5, 12, 13
Exterior Antenna: Six antennas directly connected to exterior booster unit vis SMA connectors.
Internal Antenna: Omnidirectional
Range of Interior Coverage: Unknown
In Motion Usage: Yes
Booster Dimensions: 6.2" x 3.7" x 1.8" / .53 pounds
Warranty: 3 years
List Price: $499.00
---
Review & Testing Status
This is a new product as of early 2020.
We have no current booster tests underway, but may acquire a unit in the future.
---
Potential Alternatives to Consider:
For other booster options on the market worth comparing this model to - here are our featured options:
Learn More About Selecting Cellular Boosters
---
This Review Contains Additional Member Exclusive Content!
We are Honored to be Member Funded!
No ads, no sponsors, no selling (but may contain affiliate links)
Our members fund our in-depth independent reviews.
This entry may contain additional member exclusive content such as testing notes, field testing data, user interface tours, comparisons to alternatives, analysis, tips, videos and discounts.
Members also get interactive guidance, alerts, classroom and more.
---
Purchasing Options
Keep an eye out for $50/off discounts - which are often available on Amazon or when ordering directly from SolidRF.
---
Related News Articles:
The guides below have been hand-picked to help further your education about the complicated topic of signal enhancing and utilizing cellular boosters.