This device or plan has been discontinued or we consider it obsolete. While current owners of this device or plan may continue to find performance to be adequate for the foreseeable tech-future, we do not recommend upgrading to or purchasing it.
Once offered by full-time RVers, this Ubiquiti based kit was built to be a basic solution to WiFi extending. It is no longer available and is now obsolete.
The GreatR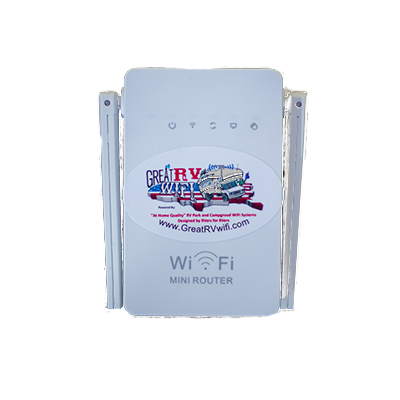 VNano Kit included an outdoor antenna unit, charger, mount, and a 25' flat cable. This outdoor unit was paired with an indoor Ubiquiti WiFi Repeater and a cable to connect the outdoor portion to the indoor portion.
Specifications
Base Technology:

Ubiquiti
Wi-Fi Router: Yes
Integrated Cellular Modem: None
Special Features:
Dimensions:
Power Source: 100V-240V AC
Outdoor Rated: No
Mounting: pole/mast or RV ladder with mounting straps or suction attachment sold separately
Retail Price: $160.00
---
Review & Testing Status
We did not test this kit.
---
Potential Alternatives to Consider:
For other featured Long Range Wi-Fi extending gear on the market we are tracking - here are our featured options:
Learn More About Wi-Fi Extending Gear
---
This Review Contains Additional Member Exclusive Content!
We are Honored to be Member Funded!
No ads, no sponsors, no selling (but may contain affiliate links)
Our members fund our in-depth independent reviews.
This entry may contain additional member exclusive content such as testing notes, field testing data, user interface tours, comparisons to alternatives, analysis, tips, videos and discounts.
Members also get interactive guidance, alerts, classroom and more.
Purchasing Options
The guides below have been hand-picked to help further your education about selecting Wi-Fi extending gear - and even if this option makes sense for you.