Key Points:
New T-Mobile based unlimited on-device plan with 10GB of mobile hotspot data for $38.99/month
Increase to 30GB of mobile hotspot data for +$16
5GB of Canada/Mexico data use included on plan
Connected Mobile, a newer to the scene T-Mobile based reseller, is now offering a 4G/LTE or 5G unlimited smartphone plan with capped amounts of 4G/LTE mobile hotspot data.
Connected Mobile was founded at the Wharton School by MBA students. Their advertising focuses heavily on international collegiate students - but their plans are open to all customers. Like many prepaid options, no social security number or credit check is required to obtain a plan.
Connected Mobile's Current Plans
Connected Mobile's new base Unlimited Plan is priced at $38.99/month (multi-month and yearly pricing are also available) and is prepaid. The plan offers customers unlimited 4G/LTE or 5G data on device subject to network management at 50GB. This plan features 10GB of 4G/LTE mobile hotspot data followed by unlimited mobile hotspot data at 2G (128 kbps) speeds. In addition, the plan allows 5GB of high-speed data use in Canada/Mexico, followed by unlimited 2G speed data. Domestic roaming is included on the plan.
The Unlimited Plan can be upgraded with the addition of ConnectED Plus for an additional $16/month, bringing the plan's price to $55/month. ConnectED Plus increases the mobile hotspot allotment per month from 10GB 4G/LTE to 30GB 4G/LTE. It also doubles data speeds while abroad from 128 kbps to 256 kbps.
No information on streaming speeds/restrictions is provided on Connected Mobile's page, and customer service indicated that there is no throttle on streaming.
Connected Mobile offers customers the ability to 'pause' their plan while it is not in use. This costs $10/month.
Connected Mobile also offers a 2GB phone plan.
Devices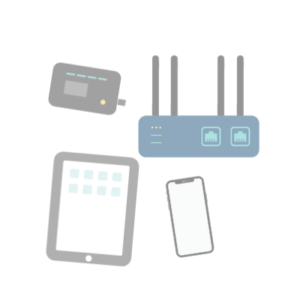 Connected Mobile doe not sell devices to pair with their plans. All plans are 'bring your own compatible device.'
These plans look to be intended for smartphone plans but Connected Mobile's device compatibility page states:
You can use our SIM cards on any unlocked GSM device.
They then link you over to T-Mobile's IMEI checker. We highly recommend checking any non-smartphone device's IMEI before if you assume you will be able to use the device with this plan.
Video Story:
Related News Stories

Related Guides: