Key Points:
AT&T and Verizon have both recently indicated that price increases are planned for existing customers
The specifics of the increases have not yet been confirmed, but some details are available
Recently both AT&T and Verizon have announced that they are planning upcoming price increases for existing customers.
Price Increases Video Story
AT&T Price Increases
We first saw reports of upcoming AT&T price increases in late April via a Reddit post. The post did not include many details, or any evidence, but stated that customers would receive notifications on their May bills. On May 3 Bloomberg confirmed the AT&T price increases, but with scant details.
AT&T then put out a support article, listing the changes:
If you have a single line of service on your plan, your price will increase by $6 a month.
If you have multiple lines on your plan, your price will increase by $12 a month. This is the total monthly increase and isn't $12 per line.
The associated FAQ states the following plans are affected:
AT&T Unlimited & MoreSM Premium
AT&T Unlimited Choice Enhanced
AT&T Unlimited & MoreSM
AT&T Unlimited Choice II
AT&T Unlimited Plus
AT&T Unlimited Choice
AT&T Unlimited Plan
AT&T Unlimited Plus Enhanced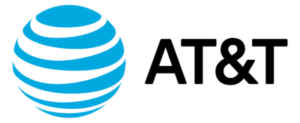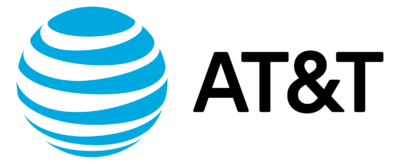 In June, many AT&T customers received emails announcing the price increase, which is to be reflected in their June statement. It's interesting to note that these emails were sent to some customers who are not affected by the price increase. So far, we have been able to confirm Mobley plans are not affected by the price increase. We have several staff members with several AT&T plans/devices and we continue to monitor this.
Verizon Price Increases
On May 16, we first saw reports of pending Verizon price increases.
The increases were first reported by Bloomberg, and there are reports that Verizon has confirmed the information, although we have not yet seen an official announcement.

The Verizon increases will not affect the current monthly plan charges, but will instead appear on bills as an "economic adjustment charge".
For consumer customers, the charge will be $1.35 per line and applies to voice lines only. It will not apply to data lines for data-only plans.
Business customers will see increases from $0.98 up to $2.20 per line, depending on the type of plan.
The Verizon increases will go into effect on bills sent out in June. They have reportedly started notifying customers as of today.
UPDATE: One of our members received a letter from Verizon Business with some details on the pending price increase:
The increases will apply to "newly activated and upgraded lines, existing lines that have completed a contract-based line term, and lines that have twelve (12) months or fewer remaining on a Device Payment Plan Agreement."
For lines with a smartphone or data device, the amount of the charge will be $2.20/line/month. For basic phone and tablet lines, the charge is $0.98/line/month.
Conclusion
Neither AT&T nor Verizon has given any indication on whether or not these price increases are permanent or temporary.
While we don't yet know 100% of the details as how these price increases will be implemented, with two different reports coming out we feel it's a certainty they are definitely coming. As we get more confirmation and details, we will update this story.
When stories of AT&T's price increases first came out, their was speculation that other carriers would follow. Now, the only major carrier that has thus far not announced a price increase is T-Mobile.
Further Reading
Related News: