2/27/17 - The new AT&T
Unlimited
plans include the "Roam North America" feature which allows you to use your plan (voice, text, and data) in Canada and Mexico with no limitations. Yes - even unlimited standalone hotspots will work. Details and limitations are as follows:
"Customers are still able to enjoy the international perks that they're used to with this plan. You can use data in Canada and Mexico with no roaming charges. They do not need to add the Roam North America feature, it is automatically on the account. However, if a customer uses more than 50% of their data in Canada or Mexico for two consecutive months, the feature may be removed."
This suddenly makes AT&T an extremely compelling option for RVers who frequently travel north or south of the border.
(1/26/17) - AT&T is now "making it easier to stay connected when you travel" internationally by allowing their customers to use their existing cellular and data plans in other countries.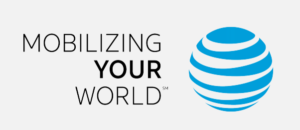 Starting tomorrow, AT&T will offer their new International Day Pass option to personal account plans.
For $10 per device per 24-hour period in over 100 countries - customers can utilize their existing domestic talk, text and data plans. The data will not be slowed down, but will be at full speed of AT&T's roaming partner.
AT&T already includes roaming at no additional cost in Mexico on plans with 10GB of data or larger. 'Free' roaming in Canada is currently only available on the DirecTV Unlimited Plan. The new International Day Pass option includes coverage in both Canada and Mexico.
A world/global capable device is required for a plan to be used internationally. Currently, Mobile Share Advantage plans and DirecTV unlimited data plans qualify for this service.
Grandfathered (Legacy) Unlimited Data Plan Warning: Grandfathered unlimited data accounts are not eligible for international services. These plans are domestic only, and adding any international plan requires switching to a current plan.
The International Day Pass feature allows a customer to access all of their data allotment, and get unlimited calls within International Day Pass countries and back to the U.S., as well as unlimited texts to the world at no additional charge. However, fine print indicates that the feature may be removed if "international voice, text, or data usage exceeds 50% of total voice, text, or data usage for two consecutive months" - meaning, if a customer uses more data, voice or text internationally than domestically for two months or more, the Pass option will be terminated from their account.
All terms or options from a customer's underlying domestic plan, (such as Stream Saver) are included on the International Day Pass.
To activate the service, customers can add AT&T International Day Pass to their devices on myAT&T. There is no charge to make this change. When a customer uses their AT&T plan abroad, it will activate a $10/24-hour billing period if the International Day Pass option has been previously activated.
If a plan holder has a large data bucket on their AT&T account, or is just planning to spend a few days out of country, paying a $10 fee on a daily basis as needed may be worthwhile.
However, over the long term, that cost adds up. For a month of international access, this amounts to $300 in addition to the cost of the base plan to access AT&T account features.
Long term international travelers may want to seek out other options - including a local prepaid SIM card, or possibly a Skyroam plan, which can be as cheap as $8/day.
You can read AT&T's International Day Pass press release here.
Related Info:
Verizon Introduces Travel Pass
The Four Major US Carriers- Which is Best for RVers?
Cellular Carrier Data Pricing and Plan Guide (member only)