Key Points:
AT&T Business is offering a 'try it before you buy it' type program providing a free Moxee hotspot and data
The 'Try and Buy' program offers 50GB of data over 30-days - whichever comes first - for free
A free Moxee mobile hotspot is available and does not need to be returned, but is locked to AT&T for one year
AT&T Business launched a 30-day 'Try and Buy' program which offers eligible customers a mobile hotspot device and 50GB of LTE data for free.
Video Story
Subscribe to our YouTube Channel
Try-and-Buy Details
The AT&T Business trial program packages a Moxee mobile hotspot with access to 50GB of domestic LTE data at no cost. Once the Moxee/Try and Buy plan is activated, you will be able to use it for up to 30 days or 50GB, whichever comes first.
The 30 day Trial Period starts on the shipment date shown on the Try and Buy order confirmation. Once 30 days or 50GB is reached, AT&T will terminate service to the Moxee mobile hotspot automatically.
There is no International roaming included in the trial.
The program is advertised as a limited-time offer... while supplies last.
AT&T notes that if you sign up for this trial, you automatically consent to receive periodic marketing communications from AT&T during and after the trial.
Moxee Mobile Hotspot Device
The Moxee Mobile Hotspot that comes with the try-and-buy program is an entry-level Cat-4 LTE mobile hotspot device that can connect up to 16 devices simultaneously and is optimized for AT&T's network, supporting bands 2, 4, 5, 12, 13, 25, 26, 41, 66, and 71. The device does not feature antenna ports and typically retails at $79.99.
After the 30-day/50GB trial has been utilized, AT&T Business of course hopes you will sign-up and pay for a data plan with them and continue using the device (or upgrade to a more capable device). However, if you choose not to continue to use the device, AT&T recommends that you either keep the device or drop it off at an AT&T store.
The trial Moxee device is locked, preventing it from operating on other compatible wireless telephone carriers' services for one year from the shipping date. After one year, AT&T will unlock the device upon your request, allowing you to use it on another compatible network.
Plan Eligibility & Sign-Up
AT&T Business' Try and Buy program is currently marketed and available to AT&T Business eligible customers only. To become an AT&T Business requires an active business tax ID to prove eligibility.
A single trial plan/device is available per shipping address.
To sign-up for the program, visit https://businessdigital.att.com/tryandbuy
Available AT&T Data Only Business Plans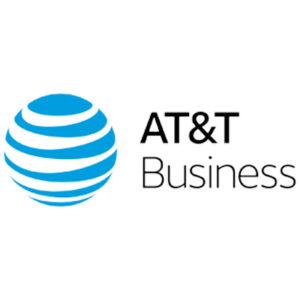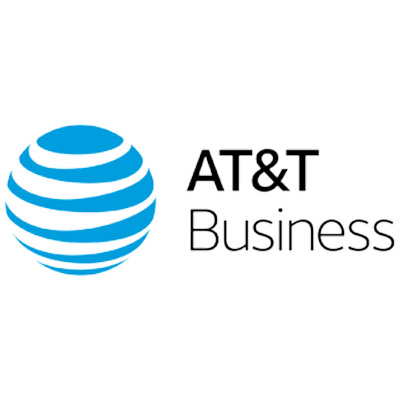 Customers interested in purchasing cellular data service after the trial through AT&T Business can choose the following Business Data Connect Plan options which are compatible with the Moxee and other mobile hotspot devices. (Note: Mobile hotspot devices cannot be added as a line on an AT&T Business phone plan.)
15GB for $50
35GB for $75
Data overage charges of $10 for every 2GB of additional data used are automatically billed to accounts. Both of these plan options come with 5G and 5G+ access, but the Moxee device does not support 5G, so to take advantage of 5G will require purchasing a new device.
Although not linked to this trial, AT&T Business offers other plans of interest to the nomadic community, including the Unlimited Elite smartphone plan, which is one of our top pick plans. It features unlimited data on a phone or tablet and 100GB of mobile hotspot data per month. However, mobile hotspots like the Moxee cannot be used with this plan.
Thoughts & Considerations
50GB of free AT&T data AND a free mobile hotspot device?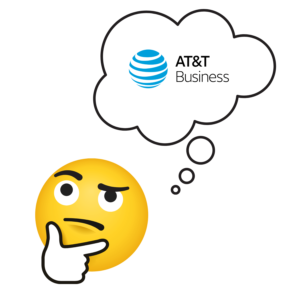 Heck yeah!
But, do be aware of a few details before jumping in.
First, the Moxee is a very basic device. It is functional for use in areas where AT&T service is solid. However, without antenna ports, the only signal-enhancing option is a cellular booster ($$$). In addition, the trial device is tied to the AT&T network for one year.
Second, be aware that the trial period is 30 days or 50GB - whichever comes first - and starts the day the device ships to your address. Once shipping time is factored in, the actual trial period is logically less than 30 days. If you're utilizing a mail forwarding address to pass along your mail, be aware that time will be ticking.
Third, there is some interesting language in the AT&T Business Try and Buy terms of service to be aware of:
"We may periodically program your Trial Device remotely with system settings for roaming service, to direct your Trial Device to use network services most appropriate for your typical usage, and other features that cannot be changed manually."
And,
"you consent to receive periodic marketing communications from AT&T during and after the trial."
Last, if you do decide you love AT&T's Business data and the Moxee hotspot, be prepared for limited options to pair the device with after your 30-day/50GB trial is up. The most viable options are 15GB or 35GB plans, which many folks will run through pretty quickly and are significantly less than the generous 50GB of free trial data.
T-Mobile's Test Drive Program

AT&T's new Try and Buy program is reminiscent of T-Mobile's "Test Drive" program which rolled out in 2019. T-Mobile's Test Drive program is still around and offers a 30-day/30GB trial for both businesses and consumers using a low-end Franklin T-9 mobile hotspot.
Full details on T-Mobile's trial program can be found in our August 2019 story: T-Mobile Announces Updated Test Drive Offer: 30GB/30Days of Data.
Related News Stories
Related Guides