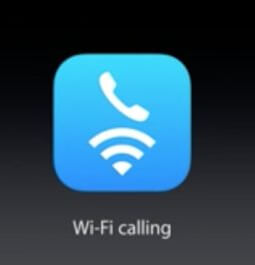 Wi-Fi calling (also known as "voice over WiFi" or VoWiFi) is a technology that allows for cell phones to fall back to Wi-Fi networks to place and receive calls and text messages when cellular signal is lacking.
Wi-Fi calling turns any open Wi-Fi hotspot into a virtual cell tower, expanding coverage indoors where cellular is often weak, while also helping make up for lack of coverage overall.
We've grown to regard Wi-Fi calling as an absolutely essential feature - allowing us to handle critical conference calls via our Verizon hotspot even in areas where our AT&T phones had no useable signal.
And during our recent Canadian trip, connecting via Wi-Fi was the only way we could affordably use our AT&T phones north of the border.
But Wi-Fi calling requires support by both the phone hardware and the cellular carrier - and until now even Wi-Fi calling capable Android phones have been left out in the cold on AT&T.
But that is about to change.
AT&T Wi-Fi Calling on Android - At Last!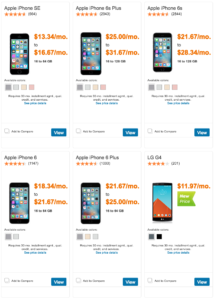 T-Mobile has long been the leader in Wi-Fi calling, with full support for this feature built in to every new T-Mobile phone since September 2014.
Sprint has had more limited Wi-Fi calling support on a handful of phones for a long while now, but has been ramping up support over the past few years too.
AT&T enabled Wi-Fi calling on iPhone 6 and 6S models with the release of iOS 9 in October 2015, but until now has kept the feature as an iOS exclusive.
Verizon took the opposite approach - rolling out Wi-Fi calling on select Android devices in December 2015, and expanding support more broadly to further Android and newer iOS devices in March of this year.
AT&T is at last catching up - last week announcing that it was pushing a software update for the LG G4 to enable Wi-Fi calling on Android at last, with more Android devices promised to be supported "soon".
AT&T explains the international advantages of this feature:
Wi-Fi calls are billed based on the number you are calling or messaging. It's the same no matter where you're connecting to Wi-Fi. For instance, making a call on your U.S. number to another U.S. number is free of charge, even if you are overseas. You can use Wi-Fi Calling in the U.S., Puerto Rico and the U.S. Virgin Islands, as well as most international countries.
AT&T is only supporting Wi-Fi calling with postpaid plans, so prepaid customers will remain left out.
To check if Wi-Fi calling has been rolled out to your device, you can check AT&T's list here.
Wi-Fi calling is not turned on automatically - you need to go into your settings app to turn it on and to set up a default address for 911 call routing.
You can get specific information on setting things up at AT&T's FAQ page.
Wi-Fi Calling - A Feature For RVers To Seek Out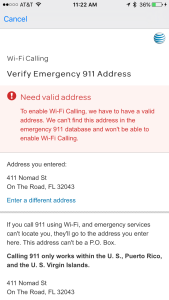 To help ensure better coverage while traveling, a lot of RVers keep multiple carriers on board so that there is a better chance of at least one being able to get connected.
With Wi-Fi calling - if your phones on one carrier have no signal but your hotspot on another does, your voice calls will still go through. As long as one carrier in your rig is working and able to create a hotspot, you are good to go.
And even if you do not embrace multiple carriers - for those who have cellular boosters, a booster in the tech cabinet will help your hotspot and router stay connected, while at the same time a phone in your pocket or on your desk may be lacking cellular signal entirely.
But with Wi-Fi calling - your pocket will still ring, and you will not miss a call.
For these reasons (plus the international travel benefits) - we consider Wi-Fi calling a key feature to seek out in any future phones you purchase. And if you already do have a Wi-Fi calling capable phone and carrier, take the time to learn how to enable it!
Read More: