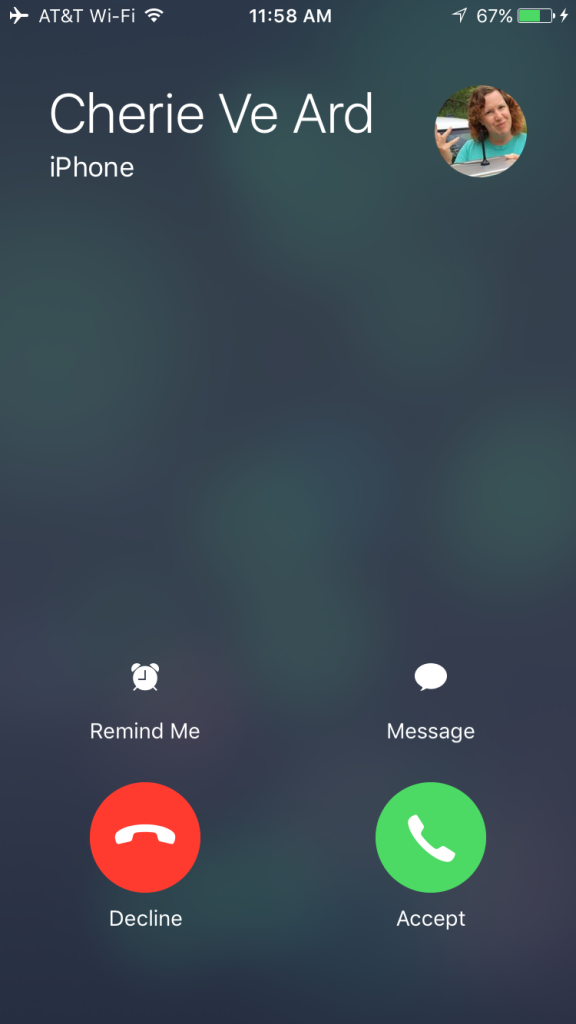 We reported in August that the iOS 9 beta revealed that AT&T has been working on joining T-Mobile and Sprint in supporting Wi-Fi calling - and as of this week AT&T has announced that at last this feature is enabled!
Wi-Fi calling (also known as "voice over WiFi" or VoWiFi) is a technology that allows for cell phones to fall back to Wi-Fi networks to place and receive calls and text messages when cellular signal is lacking.
VoWiFi turns any open Wi-Fi hotspot into a virtual cell tower, expanding coverage indoors where cellular is often weak, while also helping make up for lack of coverage overall.
AT&T Wi-Fi Calling: Perfect For Multi-Carrier Nomads
Wi-Fi calling is great for nomads who have multiple carriers on board. If your phone is out of coverage, but you have a hotspot powered by a different carrier - with Wi-Fi calling enabled you will never miss a call.
This may also help those who have a cellular booster and hotspot in a tech cabinet to still get phone calls when their phones are elsewhere in their rig, out of range of the booster.
The downside of Wi-Fi calling is that calls over Wi-Fi will burn up data on your hotspot plan, instead of using your generally unlimited cellular voice minutes.
On T-Mobile and Sprint, calls are routed over Wi-Fi by default if Wi-Fi Calling is turned on and a Wi-Fi network is available. This means that calls will always burn through data if you accidentally leave the feature active and connect to a mobile hotspot.
On AT&T however, AT&T claims that "Wi-Fi Calling will only be used if cellular coverage is weak or unavailable".
This hasn't always been true in our brief testing - but if it mostly works as designed this means that it is safe to leave Wi-Fi Calling on all the time, and on AT&T it should only ever burn up Wi-Fi data when AT&T's network can't manage a voice call.
Wi-Fi Calling & 911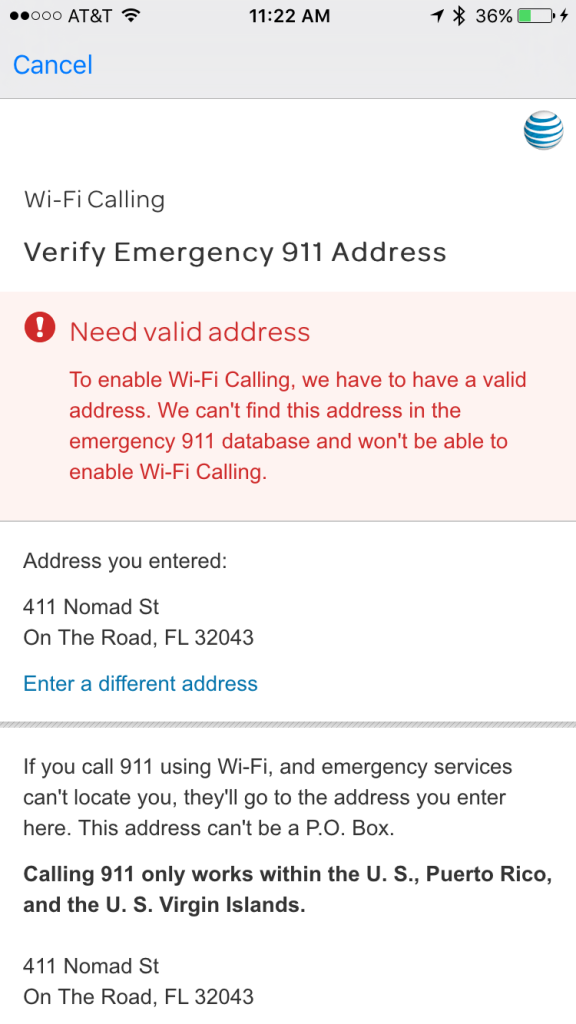 All modern cell phones report your location to the 911 operator whenever you make an emergency call over cellular.
This location is derived from the GPS in your phone, of if you are indoors it is based upon cell tower triangulation.
If a call to 911 is being routed over Wi-Fi, things get a lot trickier.
When setting up Wi-Fi calling, you are required to give a valid address that will be used as a last resort location to report to 911 if your phone can not locate you by other means. By default - your billing address is used, but you can edit it.
For nomads, deciding what to enter here (and how often to update it) can be a bit tricky.
AT&T explains this requirement this way:
You need to provide the address where you're most likely to use Wi-Fi Calling so you can be found for 911 services. The address can be updated in the settings menu at any time.
This helps first responders locate you whether you're connected to the cellular network or on Wi-Fi. When you place a 911 call, the call will go over the cellular network when possible. If no cellular network is available, device location data from nearby Wi-Fi networks will be used to help locate you. If that data isn't available, the address you provide will be used.
Getting WiFi Calling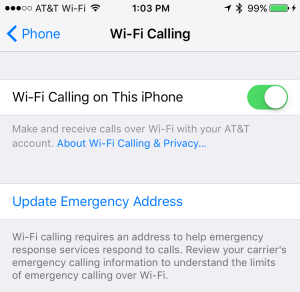 AT&T's Wi-Fi calling implementation requires iOS 9, and is supported on the iPhone 6, 6s, 6 Plus, and 6s Plus.
Presumably AT&T will eventually roll out support for the most recent Android flagship phones too - but for now this feature is Apple only.
Wi-Fi calling is not enabled by default, however.
To turn on Wi-Fi calling, you go into the Settings App, and then select the Phone settings.
If your phone and plan support Wi-Fi Calling, you will have an option to enable it there.
Note that on AT&T, Wi-Fi calling only works in the United States, Puerto Rico, and the US Virgin Islands. It is not enabled while traveling overseas, unfortunately.
AT&T is also not supporting Wi-Fi Calling with prepaid plans.
More Info: