Update 11/21/2019: Elite Plan is live today, the article below is updated with this information.
AT&T announced some upcoming changes to its postpaid smartphone plan line-up yesterday, including one plan retirement, the introduction of two new plans and a tease for a third new plan. (Elite plan is live as of November 21, 2019!)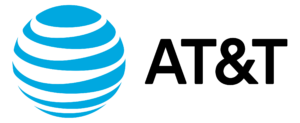 Additionally, AT&T announced that in May 2020, customers who subscribe to HBO, even customers who receive it as part of AT&T's postpaid plans, will also get HBO Max, HBO's new streaming service, at no charge when that service launches.
To promote these plans and entice new customers, AT&T will also offer up to $700 in credits off of a smartphone to customers who switch from another provider and trade in an eligible device.
Continue on for the details and analysis of these plan changes:
Video Version
Subscribe to our YouTube Channel
---
The New Plans
The three announced plans will be called Unlimited Starter, Unlimited Extra, and Unlimited Elite - and the first two will be launched on November 3rd.
Unlimited Starter will be replacing Unlimited &More, which retires at the launch of the new plans.
Unlimited Extra will be replacing the current Unlimited &More Premium, but with a higher network management threshold (which is apparently also sticking around for now).
Unlimited Elite will be 'coming soon' and will be offering both a higher network management threshold and more personal mobile hotspot data. (Live as of November 21, 2019)
The new plans will include unlimited on-device data, talk, and text, in the United States, Mexico, and Canada. The fine print, exceptions, and restrictions are not yet known but are likely to be similar or the same as AT&T's existing plans.
Complete multi-line pricing information and details are not yet available for the Elite plan which won't be available for a few weeks, according to AT&T.
---
What's Changed?
The new plans basically will be offering higher network management thresholds and are taking away bundled video streaming services.
Pricing
The price difference between the new plans and the existing and grandfathered plans will depend on the number of lines. Overall, the pricing for these plans is somewhat reduced compared to recent plans, but it's important to note the plan features and terms are different.
Single-line and 4-line pricing for the new plans is as follows (includes autopay and paperless billing discounts, but not taxes and fees):
Unlimited Starter - $65/month single line; $35/line for 4 lines ($140)
Unlimited Extra - $75/month single line; $40/line for 4 lines ($160)
Unlimited Elite - $85/month single line; $50/line for 4 lines ($200)
You'll need to compare based on the number of lines you currently have along with what features are most important to you to judge the overall value. AT&T has not yet released pricing for 2 and 3 line plans.
Unfortunately, unlike Verizon, T-Mobile, and Sprint, AT&T still does not allow customers to mix-and-match plans within a multi-line account - all lines on an account must have the same plan level - either &More Premium, Starter, Extra. For those who have multiple lines with differing needs for those lines, this is a major disappointment.
Personal Mobile Hotspot
Personal mobile hotspot (MHS) is a critically important feature for our audience and these new plans are are a mixed bag.
The Unlimited Starter plan doesn't include any mobile hotspot use at all - even at a reduced speed.
Unlimited Extra comes with 15GB of mobile hotspot data - the same as AT&T's current Unlimited &More Premium plan.
Unlimited Elite will include double that - 30GB of mobile hotspot, which is a nice jump. This will bring AT&T's top-tier smartphone plan in line with Verizon's top-tier Get More plan, which also includes 30GB of tether/hotspot data. But we don't yet know when Elite will be available.
It's not confirmed, but it's likely that tether/hotspot data speeds will continue to be reduced to 128kbps for the rest of the month once the high-speed allotment is used up. This is now confirmed.
Network Management
AT&T is finally increasing network management/deprioritization thresholds, which have been sitting at 22GB for several years. AT&T is increasing the network management threshold for the top two plans.
Unlimited Starter will remain at 22GB threshold.
The current Unlimited &More Premium will continue to have a 22GB threshold. (Plan retired on 11/21/2019)
Unlimited Extra will have a 50GB threshold.
Unlimited Elite will have a 100GB threshold.
These last two are huge increases and finally puts AT&T ahead of the other carriers - with Verizon currently offering the most generous threshold on their Get More plan at 75GB.
Streaming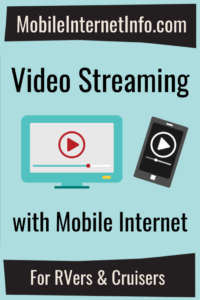 Details on streaming are still scarce, but the AT&T announcement indicates that on the Starter and Extra plans video streaming will be limited to SD resolution while the top-tier Elite will get HD resolution.
Historically, AT&T used its Stream Saver feature to throttle video streams to 1.5Mbps to force 480p (SD) resolution, but some plans could turn this feature off for full HD streaming. AT&T will continue to use Stream Saver to throttle the Starter and Extra plans to SD while allowing those on the Elite plan to turn it off for HD.
Unlimited &More Premium will not change and can access HD video by turning off Stream Saver.
Bundled Video Services
AT&T's announcement only mentioned free HBO for the Elite plan. This indicates that AT&T may drop its previous lineup of choices for the three new plans.
The Unlimited &More Premium plan still gives customers their choice of 1 Premium Channel Free (HBO, Showtime, Starz, Cinemax, Pandora, Amazon Music, or VRV).
Additionally, AT&T's previous two unlimited plans included Watch TV, AT&T's live TV service that offers 35 channels including CNN, TNT, and TBS. With the new plans, Watch TV is no longer included.
These omissions may be a downgrade for the new plans for those that utilize the feature, but AT&T may release more details and could continue to offer these or other services and benefits.
Additional Devices
Additional devices can be added to the new plans but are limited to tablets, connected car, wireless home phone, and cameras. Pricing is the same as existing plans at $20/device. Additionally, wearables like smartwatches can be added for $10/device.
AT&T ended the ability to add mobile hotspot devices to smartphone plans when it retired the Unlimited Choice and Plus plans in February 2018. And those lines had no caps except network management (a sweet feature for our audience!).

This is not changing - mobile hotspot devices still cannot be added to these new plans.
---
Comparison to Current Plans
How do these new plans compare to AT&T current offerings? Let's take a look.
Comparison Chart
Here's a chart we put together to help you compare the new plan offerings to the plans they are replacing, as well as some popular legacy plans:
---
What about 5G?
These plans do not include any option for 5G service - at least for now. The plan terms for the Extra and Elite plans (but not Starter) mention 5G service. However, as of 11/21/2019 AT&T hasn't released a 5G compatible phone.
AT&T is not yet ready to roll-out consumer 5G plans just yet. In a statement, AT&T said it will "share more information on 5G for consumers later this year."
---
Should You Switch?
If you have an existing plan with AT&T, these new plans are optional to switch to - the carriers typically grandfather in retired plans, and they just become unavailable to new customers.
Whether or not RVers, cruisers, and nomads should switch to these new plans depends on your existing AT&T (or another carrier) plans and data needs.
Unlimited Plus (Grandfathered): This plan has an essential perk that's can't be found on newer plans - truly unlimited data mobile hotspot devices. If you have this plan with a mobile hotspot line, then we would strongly not recommend changing to one of the new plans, as you would lose unlimited data on your mobile hotspot device. As this is a Grandfathered plan, you won't be able to get it back if you make a change.

However, if you ONLY have smartphone lines on this plan, then upgrading can give you substantially more smartphone hotspot/tether data - 15GB or 30GB per line compared to 10GB.

Unlimited Plus Enhanced (Grandfathered): The new Extra and Elite plans are somewhat similar to this plan in terms of features, but with some key differences. As this is a Grandfathered plan, you won't be able to get it back if you make a change.

Both new plans have a higher Network Management threshold - either 50GB or 100GB. This may matter to you if you use a lot of on-device data on crowded cell towers.
Unlimited Extra is priced lower but comes with an SD video throttle. If you don't care about video resolution, then changing could save you some money.
Unlimited Elite will have a higher MHS cap, but also a slightly higher price ($5-$10 depending on number of lines). If you value mobile hotspot from your smartphone, then upgrading to get 30GB of MHS/line is a good value.

Unlimited &More (retiring 11/2/2019): For the same price or $5/month more (depending on the number of lines), the Unlimited Extra plan offers 15GB of MHS and a 50GB network management threshold. For those who value mobile hot data, then waiting until the Elite plan comes out may be worthwhile to double your cap.
Tiered Data Plans - If you have any iteration of an AT&T tiered data plan with shared data (including old 'Double Data Deals') - it may be worthwhile running an analysis to determine if the new plans will meet your needs better.
Bonus Member Only Content Available!
We go extra for our premium members - who make this resource center possible (did you notice the lack of 3rd Party advertising?). We have included some additional information in this news article just for our members - analysis, guidance and/or insider tips.
If you're not yet a member, please consider joining us. Extra content like this is one of the many perks we offer - in-depth content, guidance, discounts, alerts, classroom and more.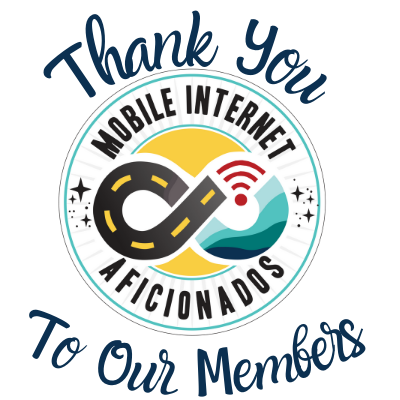 If you are already a member, please log in above to see the special content we have prepared for you.
---
Summary
AT&T's new plans come with some much-need improvements like higher network management thresholds and more mobile hotspot data. But, at least based on the initial information released so far, there are some downgrades as well depending on the plan.
Adding to the confusion, AT&T is keeping the existing Unlimited &More Premium plan in its lineup for now, giving customers three postpaid smartphone plan choices (soon to be four) from two plan generations.
With the subtle differences between these new plans and the old ones, you'll need to do a careful analysis of what features are most important to you before deciding if it makes sense to upgrade to the new plans or not.
And to repeat, if you are protecting a retired Unlimited Plus plan with an unlimited mobile hotspot device -do NOT be tempted to switch. You will lose your unlimited hotspot line.