Key Points:
Visible revamps its plan lineup and adds a new Visible+ plan with 50GB of priority data and other new features including Canada & Mexico data roaming.
Visible's "Party Pay" pricing ends with the new plans but is grandfathered for existing customers on the legacy Visible Unlimited plan.
Visible is also changing behind the scenes with better latency and more coverage.
Visible, the Verizon prepaid subsidiary is completely revamping its popular smartphone-based cellular service and bringing the brand much closer to its parent-brand Verizon. Even the logo changed to specifically note that Visible is a Verizon brand.
Visible now offers two new plans, Visible Basic and Visible+, and will transition the existing Visible plan and Party Pay pricing to grandfathered status.
The new plans, particularly the premium Visible+ plan, come with some significant changes, including new flat pricing that does not include a Party Pay discount.
Party Pay, a popular Visible feature that made the service very affordable, is being retired, but discounts will be retained for existing Visible Unlimited customers on the legacy Visible plan.
Let's dive into the changes...
New Visible Plans Video
Visible and Visible+ Plans
The two new plans are called Visible and Visible+ and are available now on the Visible website. (We will call the Visible plan "Visible Basic" to make it easier to keep them straight.)
The new plans continue to utilize the Verizon network but come with different features and pricing compared to the previous plans. Party Pay discounts are not allowed on the new plans. Party Pay was a confusing feature for many, and Visible decided to drop it for a standard pricing model.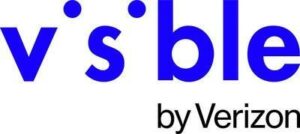 The "Visible Basic" plan is now the base plan and is very similar to the previous Visible Unlimited plan, except it costs a flat-rate of $30 a month (including taxes and fees) and no longer includes access to Verizon's 5G Ultrawide (UW) network. It comes with these features and limitations:
Unlimited data on Verizon's 5G Nationwide (NW) and LTE networks.
Unlimited hotspot data capped at 5Mbps.
All data use is deprioritized and subject to slowdowns on congested towers.
Unlimited voice and texts in Mexico, Canada, the US Virgin Islands, and Puerto Rico, but no data use.
The "Visible+" is a new premium plan that costs $45 per month (including the taxes and fees) and gives the following features:
Unlimited data on 5G Ultrawide Network (UW) with no deprioritization.
Unlimited data on the 5G NW and LTE networks.
Unlimited mobile hotspot data at 5Mbps speed.
50GB of premium data per month. After 50GB of use, all data is deprioritized.
Unlimited data use in Mexico, Canada, the US Virgin Islands, and Puerto Rico, but data speeds are reduced to 2G (128kbps) after 0.5 GB/day.
All plans continue to have a video throttle to support standard definition quality (480p). Additionally, new or BYOD devices have to be specifically compatible with the Visible service, as before.
Visible's fine print on swapping SIMs is also unchanged:
"If you switch your SIM (Subscriber Identity Module) card to a different device and your plan is incompatible with that new device (for example, switching a SIM card from a smartphone to a smartwatch or switching your SIM card to a router or other unauthorized devices), Visible reserves the right to disconnect your line(s) of service unless you change to a compatible plan. "
Visible will allow customers to switch between the two new plans as needed.
Legacy Plan and Party Pay Retirement
The legacy plan is now called "Visible Unlimited," and existing customers can keep their current Visible plan and be grandfathered in with any Party Pay discounts...for now. Visible's FAQ indicates that those on the legacy plan will eventually have to change:
"You'll have some time to select a new plan; however, eventually you will need to take action to continue service with Visible. We know you're going to love the new and improved network experience and we hope to see you soon."
Customer service reps in online forums are suggesting that the legacy plans may go away in January 2023, but this is not officially confirmed.
Existing Visible Unlimited customers will be able to join or switch Parties for the next two months. On October 19th, these customers' party discounts will be locked in, and the Party Pay tab on their account will go away. This means that customers can lock in $25 pricing for the Visible Unlimited plan if their party has at least four people on October 19th.
Existing customers who switch to the new plans lose their Party Pay discount and cannot switch back to the old plan. So existing customers need to carefully consider upgrading to the new plans.
Visible Network Changes

One of the biggest changes for Visible is taking place behind the scenes.
Originally Visible was somewhat of an experiment for Verizon in using a cloud-based service with proxy servers that separated it from the main Verizon network. This is the reason why latency on Visible plans was historically so high compared to standard cellular connections - a connection had to pass through the cloud-based network.
The new plans are changing to operate directly on the Verizon network. This will bring two big advantages - much better latency (lower ping times) and access to Verizon's domestic roaming partners, which increases the coverage map for Visible customers on the new plans.
But to take advantage of this, customers will have to get new SIM cards if they upgrade to the new plans or switch to ESIM.
Still, this is a significant advantage for the new plans over the legacy plan, and likely worth the de facto price increase over the legacy plan.
Concluding Thoughts - Should you Switch?
For those looking for better performance, Visible Basic and Visible+ plans will offer much better ping times than Visible Unlimited, as well as more coverage. However, the major downside to the Visible Basic plan is losing access to the 5G UW network and a de facto $5 price increase over the legacy plan with full Party Pay discounts. Those who spend time in more rural areas or need better ping times should probably switch, while those who can take advantage of the 5G UW network may want to stay on the Legacy plan.
The Visible+ plan offers significant upgrades from the legacy plan, albeit for a higher price. Switching depends on how much you value the new features. Do keep in mind that Visible+ is still a great value compared to other carrier-direct prepaid offerings.
Overall, these are some major changes for Visible in terms of the plan features and pricing and how the Visible service is run behind the scenes and, with the "Visible by Verizon" branding change, brings Visible much more visibly into the Verizon family of mobile services.
For more information:
Updates Made to our Content & Relevant Resources:
Related Updates: