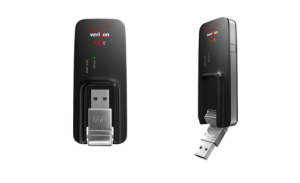 It has been two full years since the Novatel Global USB U620L was released in July 2015 - and for those who prefer staying connected via a USB modem rather than by tethering to a phone or using a battery-powered mobile hotspot, the lack of newer options has been frustrating.
We actually started to doubt that Verizon would ever release a new standalone USB modem, but a few months ago we heard some rumblings of a new model in the works.
And at last, today a new model has been released: the Global Modem USB730L.
But is it worth considering?
And if you already have a U620L, is it worth upgrading?
The Novatel Global Modem USB730L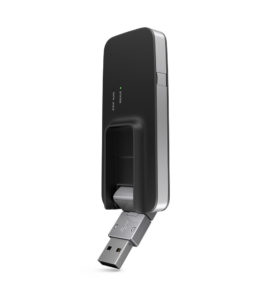 The new USB730L is very similar to its predecessor in almost every way.
Even the LTE bands (2,4, 5, and 13) supported are identical.
The key difference is under the hood - where the LTE chipset has been upgraded from Cat-4 (max theoretical speed of 150Mbps) to Cat-6 (max theoretical speed of 300Mbps).
This potential speed doubling is exciting - but a substantial performance advantage will only really show up under ideal network conditions. But the future headroom as Verizon evolves its network is certainly nice to have.
Both the newer and older models support LTE-A carrier aggregation technology to allow the modem to connect to two LTE bands simultaneously for enhanced speeds and reliability, but the new USB730L has the ability to work with more potential band combinations.
USB730L Carrier Aggregation Combos: B13+B4, B13+B2, B4+B2, B4+B4, B2+B2, B2+B5, B4+B5
The U620L could only work with the first two of these carrier aggregation combinations.
Both the new and the old USB modems are identical in another important way - they both have only a single unofficial external antenna port.
This antenna port will allow for some benefit from using an external antenna, but a single port means that the USB modem will not be able to benefit from a dual-antenna MIMO configuration.
Global Modem?
Verizon touts the USB730L as a "Global Modem" suitable for use in over 200 countries.
And indeed - like all Verizon LTE devices, the USB730L is sold unlocked - and will work with SIM cards around the world.
But though it has support for global 2G/3G connectivity with Quad Band GPRS/EDGE and UMTS/HSPA connections, the USB730L is lacking in many global LTE bands. The only additional LTE band enabled overseas is LTE Band 3 - which is one of the most important for international roaming, but many other commonly used LTE bands are NOT supported.
Lagging Behind The Jetpack - Lacking Cat 9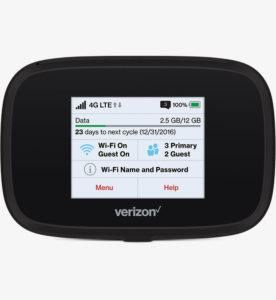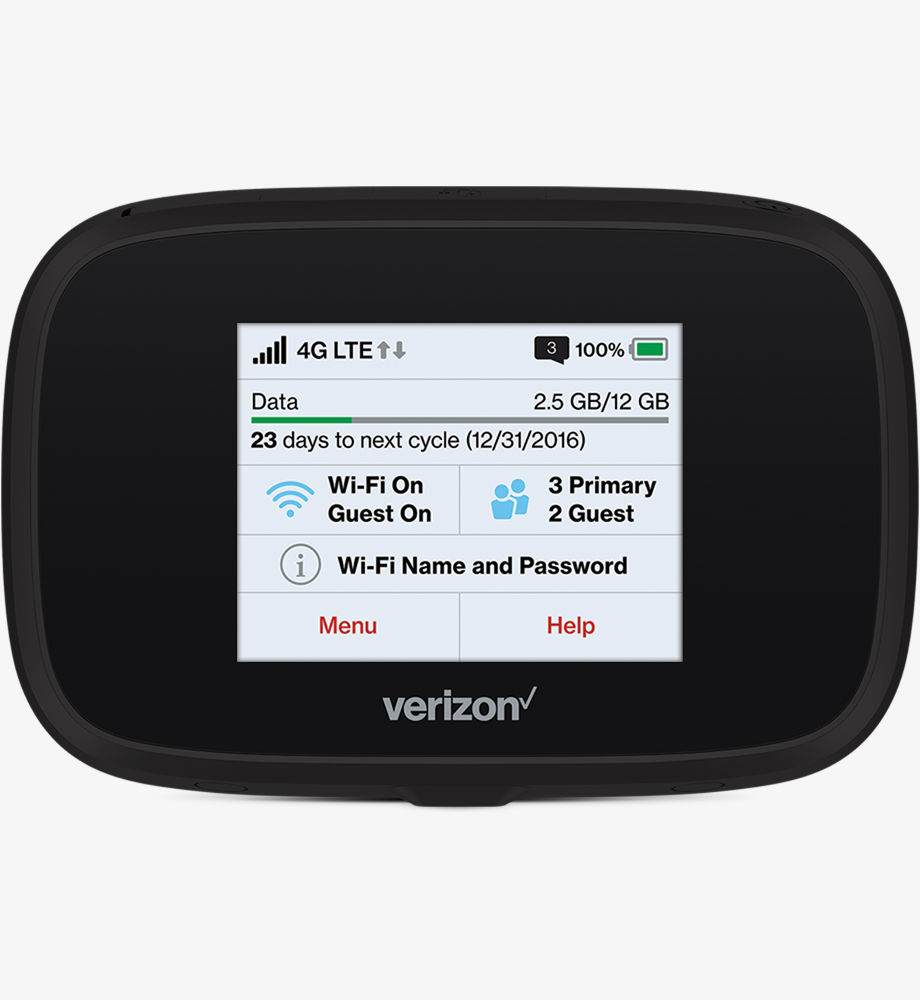 The technical specifications of the USB730L are a nice jump up from the two year old U620L, but it unfortunately falls short of Verizon's latest flagship mobile hotspot: the MiFi 7730L.
The 7730L was released in January, and it features a Cat-9 LTE modem capable of three channel LTE-A carrier aggregation enabling a peak theoretical speed of 450Mbps.
It also features two antenna ports - allowing for all the many advantages of an external MIMO antenna.
The MiFi 7730L also has support for LTE Band 66, making it more future proof as Verizon begins to expand service onto this new LTE band later this year.
When held up against the raw capabilities of the 7730L, the U730L looks to be way behind.
And yet it costs $50 more, coming in at $249 (when purchased without contract), vs $199 for the Jetpack.
When Does a USB Modem Make Sense?
So if the Jetpack is faster, cheaper, more technologically advanced, and all around more capable - why would anyone want a standalone USB modem like the USB730L?
The key is simplicity.
Verizon touts the "plug in and go" nature of the USB730L, with no drivers required for connectivity using Windows or Mac laptops. Just plug in the USB modem, and you are online - with no setup, and with no need to share the Wi-Fi airwaves by setting up a mobile hotspot.
If you do want to share the connection - you can plug the USB730L into a compatible mobile router. We haven't tested yet, but it is safe to assume that WiFiRanger, Pepwave, and Cradlepoint will all soon officially offer support.
Of course you can tether most mobile hotspots to a router over USB in the same way - but if you are staying plugged in 24/7, the battery on the hotspot is not needed and is just a potential point of future failure.
Overall - for most mobile users, a mobile hotspot makes more sense than a dedicated USB modem.
But if you have been craving a USB modem - it is great to at last have a better option!
Additional Resources: