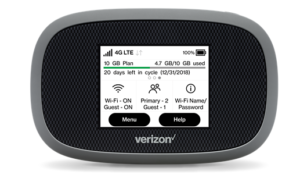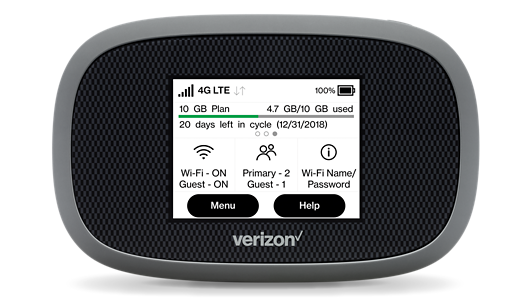 Verizon last released a new flagship high-performance mobile hotspot way back in January 2017, when the MiFi 7730L (our review) first came to market.
The 7730L has been an admirable performer, but this nearly two-year-old design has been unable to take advantage of the latest LTE technology advancements. We had begun to wonder if perhaps Verizon was waiting until the 5G era to release a new truly next-generation hotspot.
But to my surprise (though Cherie predicted it and won our bet) - a successor to the 7730L has popped up on Verizon's website this week - the new MiFi 8800L.
And though it looks nearly identical to its older sibling, under the hood there is a major step up in raw cellular capability.
It may not be 5G - but for the next year ahead, this might be the new performance king for those seeking hotspot data on Verizon's network.
Now if only Verizon actually made it easy to acquire data plans worthy of this device's performance potential...
---
Video Version of this Story:
Like video updates? Subscribe to our YouTube Channel
---
The MiFi 8800L: What's New?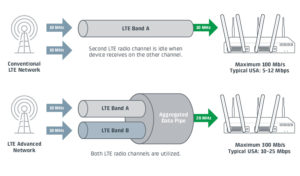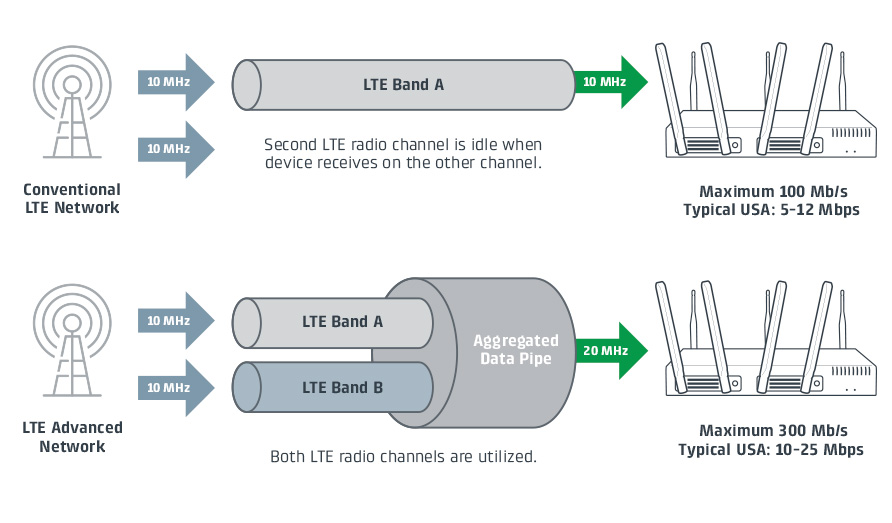 The MiFi 8800L is built on top of the Qualcomm Snapdragon x20 LTE modem, an LTE Category 18 chip that is significantly evolved from the LTE Category 9 of the 7730L.
On paper, the x20 modem is capable of beyond gigabit LTE speeds, with a peak theoretical download capability of 1,200 Mbps, and a peak (Category 13) upload capability of 150 Mbps. This blows the 7730L's peak theoretical Category 9 speeds of 450 Mbps down and 50 Mbps up out of the water.
The x20 achieves this by enabling up to 5 download LTE bands and 2 upload LTE bands to be combined - including using LTE-LAA technology to allow cellular towers to take advantage of unlicensed 5GHz Wi-Fi spectrum that is not being used. LTE-LAA was NOT supported in the 7730L - which could only combine 3x LTE bands.
But of course - all this raw capability only matters in places where Verizon's cellular towers have been fully upgraded. In many areas, the 8800L will likely not have much opportunity to shine, but over time as Verizon's network evolves the 8800L should provide a nice cushion of technological future-proofing until the era of mobile 5G technology fully arrives.
And always remember - real-world speeds, of course, will always be much less than peak theoretical speeds.
Also new in the MiFi 8800L is support for what Verizon is calling "Auto VPN" - an advanced feature that allows you to configure the 8800L so that ALL traffic is routed through any OpenVPN-compatible VPN service that you subscribe to. Using this feature will automatically shield every device on your network from Verizon's surveillance - and we are frankly surprised to see Verizon offer this. This is the first time we have seen this sort of integrated VPN capability provided on a mainstream mobile hotspot.
There is One (Minor) Downgrade...
One other difference of note compared to the MiFi 7730L is that the MiFi 8800L drops support for CDMA cellular technology - which means that it is NOT compatible with Verizon's legacy 3G network. This would have been a major red flag a few years ago, but it is growing extremely rare to find areas where Verizon has 3G and no LTE coverage. But if you do know that you will be spending time in any of these places - do keep this in mind before upgrading.
What's the Same?
Other than these key new features - the MiFi 8800L carries forward most of the capabilities of the 7730L.
It supports up to 15 connected devices, simultaneous 2.4GHz and 5GHz Wi-Fi, a guest network, local file sharing, a 24 hour claimed battery life, and it can even double as a USB battery pack for other devices.
We are particularly pleased to note the presence of two 'test ports' - seemingly identical to the 7730L. These are not officially sanctioned antenna ports, but like the 7730L, it is very likely that these ports should support using a 2x2 external MIMO antenna to boost the internal capabilities of the MiFi 8800L in weaker signal areas.
---
Getting an 8800L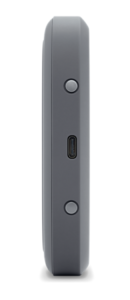 New mobile hotspots tend to only be available direct from the carrier for the first few months before they eventually become available to third-party resellers or on the used market.
Currently, the only way to get a MiFi 8800L is directly from Verizon for $199, or $99.99 with a two-year contract.
Here are the plan options on Verizon's current postpaid plans:
Verizon shared tiered data plans: you can purchase and add the 8800L to this shared data for $10/month.
New Unlimited, Beyond Unlimited or Above Unlimited plans can add the hotspot for $20/month (with 15GB of high-speed data and then throttled to 600 kbps).
You can get a data only "unlimited" plan for $80/month that includes 15GB of high speed usage a month (and then throttled to 600 kbps).
Or you can purchase a data only non-throttled plan for a hotspot device, starting at $15/month for 1GB of data up to $730/month for 100GB.
Getting a Verizon 8800L without activating a new line of service, or having a current hotspot line to upgrade, could be a challenge for a while.
Member Exclusives Below:
Topics covered as member exclusives:
Getting the 8800L for a Legacy Unlimited Data Plan (gUDP)
Verizon Hotspot Comparison Grid to 7730L, 6620L, MHS900L, MHS291L
Summary: Should You Plan to Upgrade?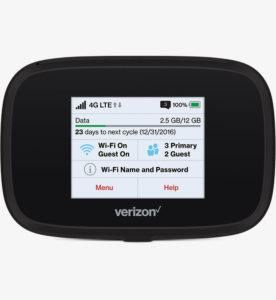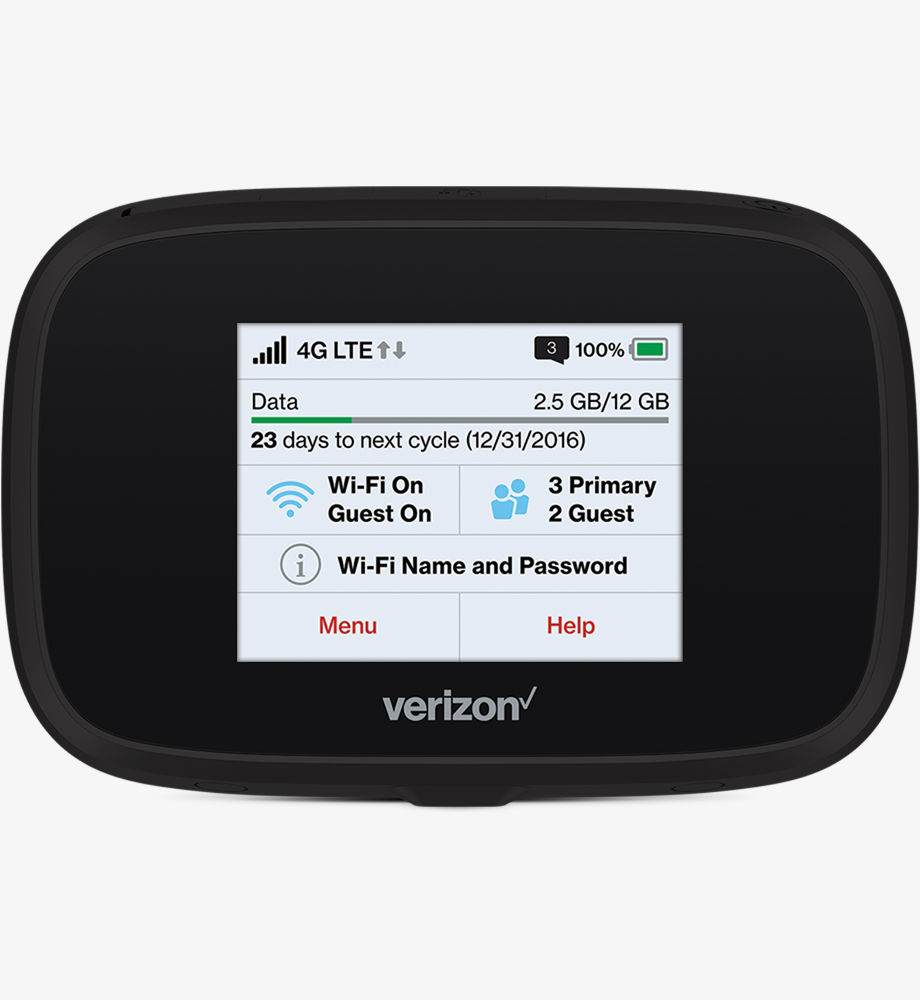 We can't say for sure until we have a chance to test it hands-on, but on paper, the 8800L looks like a major improvement.
We will be getting one in ASAP for head-to-head testing against the 7730L and other past flagship hotspot devices.
Assuming it performs as expected and we do not find any glaring issues, we expect that the MiFi 8800L will become our new 'Top Pick' mobile hotspot on Verizon.
The 7730L is still a good hotspot so, for now, at least, so there is no need to rush an upgrade.
However, if you an AC791L, 6620L or an even older Verizon hotspot then now may be a good time to consider making a MAJOR step up.