For the past year our top pick for a mobile hotspot on Verizon's network has been the Novatel MiFi 6620L - a very capable device that has proven itself to be both fast and reliable.
But Verizon and Netgear have recently announced a new potential rival for the crown - the Jetpack 4G LTE AC791L Mobile Hotspot.
Though comparable to the 6620L in many ways (even seemingly running the same Verizon-defined user interface), the AC791L pushes the state of the art in consumer hotspots further than ever.
The key exciting features that set the AC791L apart are :
Ridiculous Battery Life: The AC791L is specced to provide a full 24 hours of active usage on a single charge, and it can wait for a connection in standby mode for 650 hours - nearly a month! The 6620L had great battery life too, but this is taking it even further.
Next Generation 802.11ac WiFi: The AC791 is the first consumer hotspot we have seen with support for the latest WiFi standard - 802.11ac. This allows for high speed 5GHz WiFi and long-range 2.4GHz WiFi to be seamlessly combined for enhanced range and speed. Older WiFi standards are also supported for backwards compatibility - on both frequency bands.
Dual Antenna Ports: The 6620L featured a single delicate undocumented "test port" that could be used to attach an external antenna. The AC791L on the other hand features two officially supported antenna ports, supporting external MIMO antennas. Even better - Netgear has officially supported docks and antennas (see below) on offer!
LTE Advanced Carrier Aggregation: Verizon is rolling out a technology called LTE Advanced Carrier Aggregation - and the AC791L is the first hotspot on Verizon's network to support this technology at a maximum theoretical speed of 300Mbps.
International LTE Roaming: In addition to all the LTE bands currently used by Verizon in the USA (LTE Band 13 - 700MHz, LTE Band 4 - 1700/2100MHz, and LTE Band 2 - 1900MHz) - the AC791L support international LTE bands 3 (1800MHz) and 7 (2600MHz) for high speed roaming with Verizon partners overseas.
Overall - on paper there has never been a hotspot with such impressive specs.
Turbo Charged Carrier Aggregation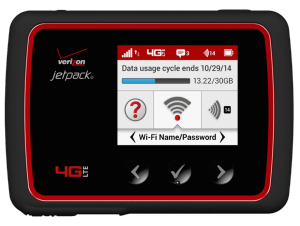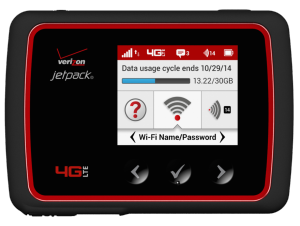 The AC791L is being billed as the first Verizon hotspot with support for 4G LTE Advanced technologies, and in supported areas it can actually combine signals by communicating on two different LTE bands simultaneously (specifically band 13 and band 4) via a technology know as carrier aggregation to vastly increase speed.
Carrier aggregation is just now starting to be turned on in a few of the most congested areas of Verizon's cellular network, and only the latest flagship devices (like the new iPhone 6s) tend to have support.
On paper the AC791L seems to indeed have the most advanced LTE capabilities we've yet seen in a hotspot on Verizon's network, but it isn't actually the first Verizon hotspot with carrier aggregation.
Though it initially shipped without the feature, the Novatel 6620L received a firmware update to "Software Version 2.0" earlier this year that enabled LTE band 2 (1900MHz), as well as Carrier Aggregation between LTE band 13 (700MHz) and band 4 (1700/2100MHz).
The AC791L supports all of these same bands and modes - but can support "wider" channels, on paper allowing for faster peak speeds than the 6620L.
We are eager to get these two devices together for head to head testing to crown the true speed king.
Accessories: Signal Boosting Cradle & MIMO Antenna
Oct 22, 2015 Update: Netgear has clarified with us that neither of these devices are 'new' releases, and in fact the signal boosting cradle has been discontinued in the US with no plans for a replacement product. If you're interested in one, you may be able to find one used or on foreign stores. Our apologies to anyone who had their hopes up - we sure did!
Netgear has two official accessories to go along with the AC791L - and both of them are intriguing.
First up is the basic Netgear MIMO Antenna - an enhanced indoor antenna that gives you 18" of antenna cable to work with, and which "improves mobile hotspot antenna efficiency by up to 50%" according to Netgear.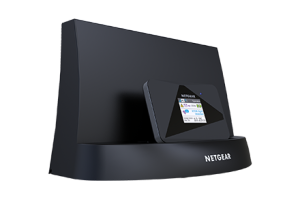 Much more exciting is the AirCard Signal Boosting Cradle with Ethernet - which serves as a handy docking / charging station for Netgear hotspots.
But it doesn't just charge your hotspot - it also provides a boosted cellular signal and enhanced antenna, and a gigabit ethernet port for connecting with a wired network.
The cradle even appears to be compatible with the Netgear 781S (aka AT&T Unite Pro) - our top pick hotspot on AT&T's network. We are really excited about the prospects of potentially letting a dock serve double-duty in an RV - making switching between AT&T and Verizon easy.
We are very eager to take a closer look at this cradle and what it is capable of.
Getting an AC791L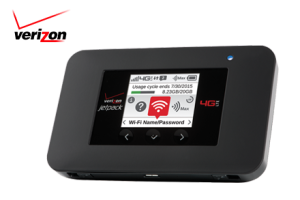 The Jetpack AC791L is brand new, and at the moment seemingly only available directly via Verizon.
You can purchase it for $49.99 (with a two year contract), or $199.99 outright.
You can then add the AC791L to any Verizon shared data plan for just $10/mo.
Or if you are lucky enough to have a grandfathered Verizon Unlimited Data SIM (see our guide for more info on how to get one), you should be able to just pop your SIM into the AC791L for unlimited cellular data joy.
Alternatives:
The AC791L has the same list price as the 6620L - so if you are buying new and are willing to take a chance on a new product, the AC791L appears to be the hotspot to get.
But you also can't go wrong with the solid track record to the 6620L - which has now been around long enough that used hotspots can be found on eBay for under $100. The 6620L has received some major software updates too, and seems likely to remain supported for a long while.
Will the AC791L live up to its impressive specs?
We have reached out to get our hands on a review unit, and will be sharing our in depth thoughts, benchmarks, and analysis with our members first.
Read More: