Key Points:
T-Mobile's network was down across the country for much of the day on June 15th.
Service was not restored until after midnight, but seems to be back now.
This is a good reminder - having a connectivity backup plan is important!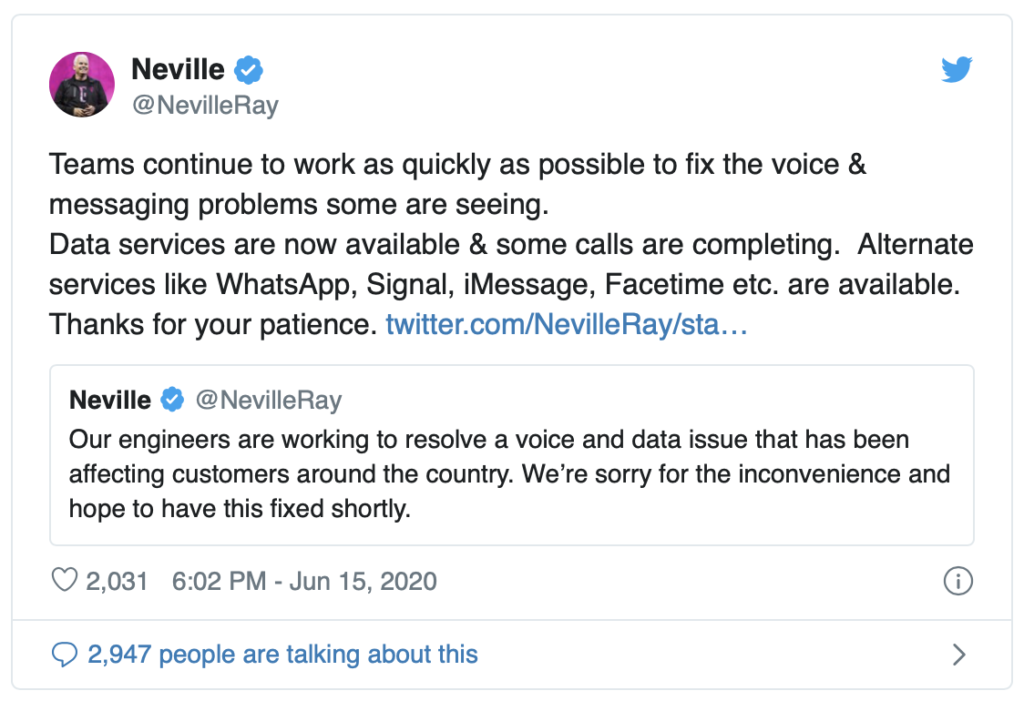 One of the biggest cellular network outages in years struck yesterday (Monday, June 15th) when T-Mobile suffered a cascading failure that took down its network across most of the country.
Even once data services came back up late in the afternoon, many T-Mobile customers were unable to place voice calls or do any text messaging until well after midnight last night.
T-Mobile's CTO Neville Ray spent the day doing damage control on Twitter, and even recommended that people turn to alternatives likes WhatsApp, iMessage, and FaceTime to keep in touch.
It wasn't until 1AM eastern that T-Mobile announced that the issue had been resolved, and that its network was operating normally again.
Video Story
Subscribe to our YouTube Channel
Outage Ripple Effects
When a cellular carrier suffers such a large outage, the ripple effects can impact other companies as well.
Enough AT&T and Verizon customers were experiencing failed calls and undelivered text messages to T-Mobile customers that social media began to fill up with speculation that all carriers were being impacted, and some even theorized that there was some sort of international cyber-attack underway.
But no, it was just T-Mobile going offline for much of the day.
The other carriers even sent out statements taking digs at T-Mobile. For example - Verizon subsidiary Visible emailed all customers:
We all have friends and family on all of the major wireless networks. So when one carrier has an issue, it affects us all.

Visible service is fully online right now. However, our friends at T-Mobile seem to be having a network hiccup—so if you're trying to contact somebody on their network, you might have trouble. Pro tip: Try WhatsApp or other 3rd-party calling services.
*ouch*
Always Have a Backup Plan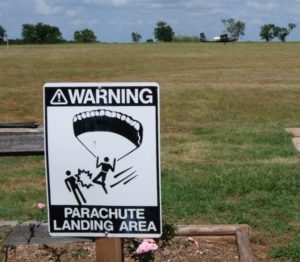 Though a nationwide outage this long and dramatic is rare, all carriers have suffered outages in the past - and will certainly in the future.
Even if it is just a local outage like a cell tower being struck by lightning or going down for maintenance and upgrades, you really never know when your cellular service might suddenly vanish on you.
And public Wi-Fi is usually vastly more unreliable and inconsistent than cellular, so if you are trying to rely on campground or marina Wi-Fi - what will you do if it suddenly drops out on you?
The ever-present risk of outages is why we strongly recommend that everyone who depends on mobile connectivity has a (literal!) backup plan to jump to in case their primary source of connectivity goes down.
Yesterday's T-Mobile outage is a great reminder of why having a backup plan on an alternative carrier can be so important.
Every time you stop in a new location, check your connectivity options.
Does your primary and your backup carrier have adequate speeds? Do you need a Plan-C, just in case both go down?
Even if your backup plan is expensive or limited, if it gets you through a workday when you would otherwise be scrambling - it might ultimately prove to be invaluable.
Think of it this way - would you jump out of an airplane without both a parachute and a reserve, just in case?