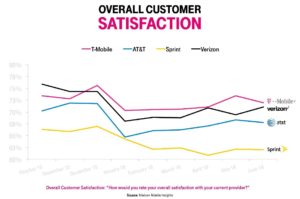 T-Mobile has been bragging this week about new independent reports heaping praise on the Uncarrier's customer satisfaction, and especially upon its network.
First up was the latest tracking survey from Nielsen Mobile Insights showing T-Mobile continuing to maintain a slight lead over Verizon in overall customer satisfaction - an honestly impressive achievement considering that T-Mobile was solidly in fourth place just three years ago.
And speaking of solidly in fourth place - Sprint is now absolutely dominating that position on the charts.
But even more interesting for nomads are the latest report analyzing T-Mobile's network performance - and statements T-Mobile is now making about how it intends to further improve by the end of the year.
The Latest Network Rankings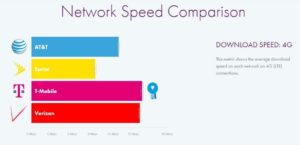 T-Mobile is also bragging this week about the latest State of Mobile Networks report from OpenSignal - which analyzed nearly three billion recent data samples from over 120 thousand users to conclude that T-Mobile has the fastest LTE network overall, and that T-Mobile has made dramatic improvements in coverage and signal availability - actually surpassing AT&T in OpenSignal's results.
OpenSignal concludes:
"The battle lines are shifting in the U.S. mobile market. For more than a decade Verizon and AT&T have been the dominant operators in the U.S., but in the last few years, T-Mobile has reemerged as a viable competitor to the country's two mega-carriers."
"While T-Mobile for some time has been contesting the top spot for speed, the big surprise was the rapid improvement in T-Mobile's LTE availability that we saw in our data. Our users found Verizon is still the leader when it comes to providing a consistent LTE signal, but T-Mobile surpassed AT&T in 4G availability in our latest tests and is now closing the gap with Verizon."
Ookla, the creators of Speedtest.net and our favorite speed testing apps, also published a Speedtest Market Report this week, analyzing performance of both fixed and mobile internet providers across the country.
Though Ookla crowned Verizon the overall winner, the Ookla report also showed T-Mobile delivering performance nationwide averaging just a bit behind.
Impressive indeed, for the carrier that used to be in last place.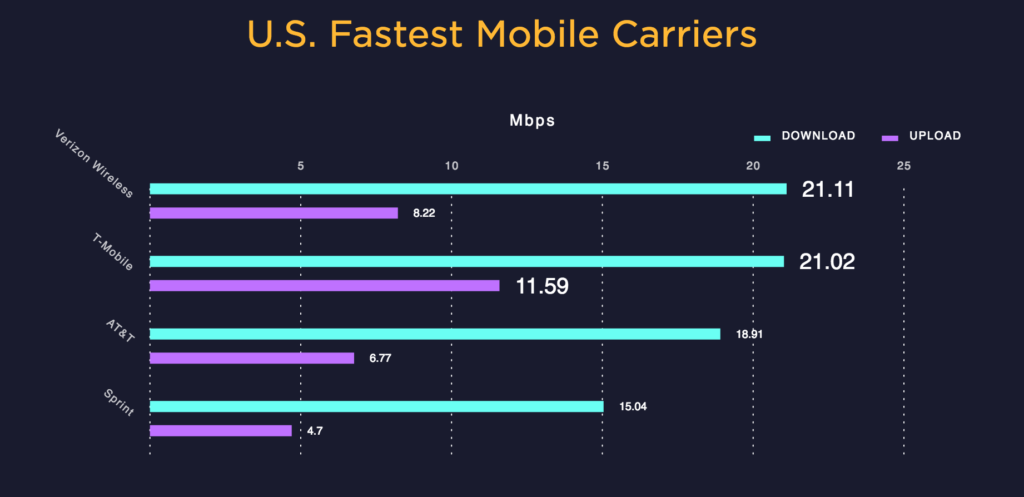 T-Mobile Closing the Coverage Gap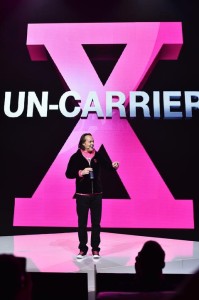 Speed is one thing, but especially for nomads nothing matters more than coverage.
T-Mobile fully doubled its geographic coverage area in 2015, and it has kept up a breakneck pace this year rolling out improved coverage all across the country.
This week T-Mobile CEO John Legere blogged about the latest progress with T-Mobile's LTE Band 12 "Extended Range LTE" coverage:
"Our network is not just the fastest – it's the fastest growing. In fact, today, we're lighting up Extended Range LTE in San Francisco. We now cover well over 200 million people with Extended Range LTE that travels 2x farther from the tower and punches through walls 4x better than before."
But even with the spread of T-Mobile's Extended Range LTE band 12, there is still a huge coverage gap in much of the country when compared to Verizon and AT&T - particularly when it comes to rural areas.
Every RVer knows that when it comes to overall coverage - Verizon is unrivaled. And that remains true today.
But T-Mobile is aiming to change things, with T-Mobile Chief Technology Officer Neville Ray telling C-Net in an interview that he intends to "materially close the gap by the end of the year" - and that he is aiming to match Verizon's LTE coverage within the next 12 months.
Verizon's response:
"Talk is cheap, and it won't make the nearly 1 million-square-mile gap in LTE coverage -- or the stark advantage in reliability and consistent speeds that VZ's network has over T-Mobile -- disappear."
And indeed - to equal Verizon, T-Mobile has a LONG way to go.
But AT&T must be getting nervous looking backwards into its rearview mirror.
Is T-Mobile Now Second Best For RVers?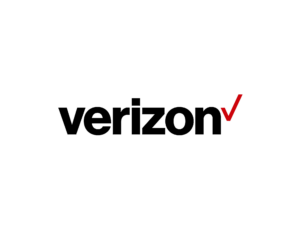 Verizon is still the unrivaled king when it comes to coverage and speed in the places where RVers tend to travel.
And when you factor in AT&T's pre-LTE "4G" network - in a lot of the country AT&T remains far ahead of what T-Mobile can offer.
But in our experience traveling the past few months - we've found more and more areas where T-Mobile has been beating out AT&T, even in rural areas.
But there are plenty of areas still where T-Mobile has absolutely no coverage at all - with only AT&T and Verizon towers being detectable.
In fact - here in Vermont where we are currently traveling both T-Mobile and Sprint have been completely AWOL at our last two spots, while AT&T and Verizon have kept us online reliably.
But if T-Mobile keeps up its pace and even comes close to hitting its targets, by this time next year we would not at all be surprised to see T-Mobile elbowing AT&T aside to take second place.
Or maybe the competitive heat will put the pressure on AT&T and Verizon to improve too.
Either way - we all win.
T-Mobile's "Smart Fit" Trial Month

In other T-Mobile news - T-Mobile has just launched a program targeting new customers who have no idea how much data they might need each month - Smart Fit.
When you sign up for Smart Fit, you get unlimited on-phone data and 14GB of tethering for $65 for your first month, and then T-Mobile will analyze your usage and recommend a ongoing plan for you based upon that.
Usage on T-Mobile can be hard to judge in advance since so many music and video streaming services do not count against your data plan thanks to the Music Freedom and Binge On features, so this is a great low-risk way to give T-Mobile a try.
For more information on Smart Fit, click here.
---
Important Note About Extended Range LTE
To benefit from T-Mobile's Extended Range LTE, you MUST have a phone, hotspot, or tablet that is LTE Band 12 compatible.
Every T-Mobile customer with an older device should plan to upgrade ASAP so that you are not missing out on all the new coverage that is being rolled out.
For more on LTE Band 12, read these articles.