A lot of us hate old-school phone calls. Cherie long ago actually moved the "Phone" app off the front page of her iPhone, and has said she would delete it if she could.
Me - I keep the ringer off, and only answer incoming calls from a small handful of VIPs.
Text, iMessage, FaceTime, or Skype us. But phone calls... yuck!
For others who feel that way, T-Mobile on Wednesday quietly rolled out "Data Only" Simple Choice plans for smartphones that never actually get used to make a call.
The end result are cheaper plans for those who just don't need voice.
Save $30/mo by Ditching Voice
These plans are not actually new - they have been marketed to the deaf community for a while now. But starting March 30th, 2016 - T-Mobile has made these plans available to anyone who asks.
But you do have to ask - they are not available on T-Mobile's website, and most retail reps will probably not be familiar with them.
While certainly not for everyone, particularly for a secondary line these new plans are a pretty sweet deal - coming in at $30/mo less than the same sized smartphone plans with voice support.
For RVers who want multiple carriers in their arsenal, this presents an easy way to activate a SIM card with T-Mobile for data that doesn't require also having a compatible data only device like a tablet or mobile hotspot. If you have a T-Mobile compatible unlocked smartphone you already use on another carrier, you can keep an activated SIM card ready to swap in when desired.
Here are the Data Only plan rates:
2GB High Speed Data - $20/mo
6GB High Speed Data - $35/mo
10GB High Speed Data - $50/mo
14GB High Speed Data - $65/mo
18GB High Speed Data - $80/mo
22GB High Speed Data - $95/mo
These Data-Only smartphone lines are priced the same as T-Mobile's Mobile Internet Plans for tablets and hotspots, and include the same data allotment - which can be used to USB tether or create a personal Wi-Fi hotspot.
While these plans do not include any voice minutes, they do include unlimited text messaging - which the Mobile Internet Plans do not include.
These plans also include all the typical T-Mobile features - Mobile Without Borders, Binge On (the unlimited video streaming component only available on 6GB of higher plans), Data Stash, Music Freedom, and the rest.
T-Mobile confirmed to us that indeed the only difference between a Mobile Internet plan (tablet and hotspot) and a Data Only smartphone plan is indeed the addition of text messaging capability.
What About Unlimited Data?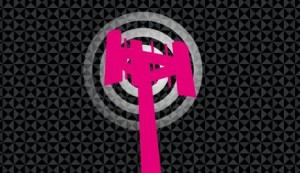 T-Mobile still offers unlimited data - but only with a voice plan.
The voice plans start at $50/mo for 2GB, go to 6GB for $65/mo, then 10GB for $80/mo. The next step up is unlimited data for $95/mo, but that "unlimited" data plan only supports 14GB/mo of tethering, and is subject to "network de-prioritization" after 25GB of usage.
For those focused on tethering - the new Data Only plans actually have bigger data buckets to tap into.
Key "Data Only" Questions:
What if you try to make a phone call? - The only phone number that you can call is 911. Any other attempts at a voice call (incoming or outgoing) will result in a spoken message indicating that there is no voice plan on the line. But of course, you can always make calls other ways - using Skype, Google Voice, or any other VOIP app of your choice.
Can you get the $10 discount? - If you have a voice line active with T-Mobile, you get $10/mo off any Mobile Internet plan you also have with T-Mobile, bringing the starting price down to just $10/mo. These new Data Only plans do NOT qualify for this discount - so if you have a voice line and can do without text messaging on your secondary line, you may be able to save $10/mo if you sign up with a tablet or hotspot and then just transfer the SIM into your data-only phone.
More Information about T-Mobile Plans: