Key Points:
The "T-Mobile 5G Hotspot" is a new 5G mobile hotspot device made specifically for T-Mobile by Quanta Computer.
T-Mobile 5G Hotspot has similar on-paper specifications to the existing Inseego M2000 5G hotspot, which is still available.
The new hotspot is available now from T-Mobile for $198.
T-Mobile today launched its own branded 5G mobile hotspot device simply called the "T-Mobile 5G Hotspot." The device itself is made by Quanta Computer, a Taiwan-based electronics company that is best known for manufacturing laptops for companies like Dell and Apple.
This new device has similar technical specifications to T-Mobile's existing 5G hotspot, the Inseego M2000, which is still for sale on T-Mobile's website. At press time it's not clear if T-Mobile plans to retire the M2000 or continue to offer it as an alternative.
T-Mobile 5G Hotspot First Look Video
Technical Details on The T-Mobile 5G Hotspot by Quanta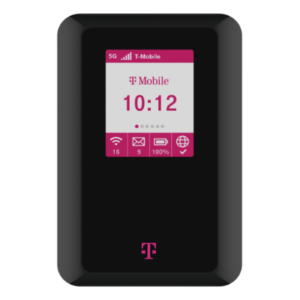 The T-Mobile 5G Hotspot comes with all the standard mobile hotspot features including a battery for portable use, a USB-C port for power and tethering, and an information display and touchscreen to access basic functions.
Under the hood, the hotspot supports T-Mobile's core 5G and LTE cellular bands:
Sub-6GHz 5G: n25, n41, n66, n71
mmWave 5G: None
4G/LTE: 1, 2, 3, 4, 5, 7, 8, 12, 13, 20, 25, 26, 28, 38, 39, 40, 41, 66, 71
The device does not support millimeter wave (mmWave) 5G, but T-Mobile's 5G mmWave deployment is so small that this is not a significant downside.
The device also supports 3G for fallback but this will be rendered obsolete with T-Mobile shutting down its 3G network next month.
Wi-Fi 6
The hotspot also includes support for Wi-Fi 6 (802.11ax) and includes dual simultaneous support for both 2.4 and 5GHz Wi-Fi frequencies. Wi-Fi 6 is the current standard for modern devices and it's good to see that T-Mobile didn't skimp here.
No Ethernet or Antenna Ports
The biggest downside to the T-Mobile 5G Hotspot is the lack of two features we really like to see - an Ethernet port and antenna ports.
An Ethernet port is very handy for connecting a mobile hotspot device to an Ethernet network since USB tethering is not available for many routers. An additional connection option adds a lot of flexibility. Unfortunately, this feature remains rare in mobile hotspot devices.
Cellular antenna ports provide a great signal-enhancing option in areas with poor signal and can help a great deal in getting connected in fringe areas. The absence of antenna ports in the Quanta means the only signal-enhancing option for this hotspot is a cellular booster. Unfortunately, cellular boosters do not work with many of T-Mobile's most important frequency bands so even that option is not ideal for signal enhancing.
Comparison to the Inseego M2000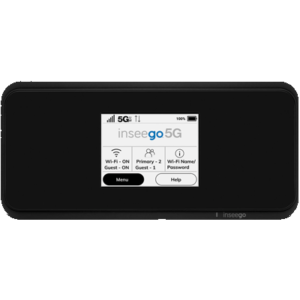 It is a bit strange for T-Mobile to come out with a new mobile hotspot that, at least on paper, is quite similar to the existing M2000 from Inseego, which T-Mobile continues to sell. T-Mobile could be planning to retire the M2000 from its lineup in the near future.
The first major difference between the two hotspots is price. The new T-Mobile 5G Hotspot is $198 while the M2000 is $336. This $138 dollar difference in price makes the new Quanta hotspot a much better value and probably the right choice for those looking to purchase a new mobile hotspot device for T-Mobile.
Cellular Modem
The other big difference between the Quanta and Inseego M2000 is the cellular modem. The M2000 and every other major hotspot, as well as most major cellular routers, all use cellular modems made by Qualcomm, which currently has the vast majority of market share for 5G modems.
The Quanta 5G Hotspot uses the Mediatek T750 (MT6890). The T750 uses a "system on a chip" (SoC) design that combines a 5G cellular modem, processor, and other functions into a single integrated chip.
The T750 offers sub-6GHz 5G support and LTE performance at Category 19, which is comparable to recent modems from Qualcomm, including the Qualcomm X55 modem in the M2000. But for real-world performance, design differences can matter a great deal, especially when it comes to the ability to combine different cellular bands. It's too early to tell what advantages or disadvantages the Mediatek modem has compared to those from Qualcomm, especially when implemented in a finished device.
Cellular Bands
There are some differences in cellular band support.
For 5G, the M2000 supports n2 while the Quanta hotspot supports n25. Whereas for LTE, the M2000 supports a few more bands including bands 46 and 48. But these are ultimately small differences that will not significantly impact most users.
In terms of on-paper specs, the M2000 and the Quanta 5G Hotspot should perform similarly, but that will need to be validated through testing. Once we've acquired this new hotspot, our members will have access to our testing data and analysis as we compare it to other options on the market.
Getting the Quanta T-Mobile 5G Mobile Hotspot


The new T-Mobile 5G Hotspot is currently exclusively available from T-Mobile. In the future, it may also become available from T-Mobile's prepaid subsidiary, Metro by T-Mobile.
Getting the new hotspot requires a obtaining qualifying line and data plan from T-Mobile. Currently, T-Mobile offers the following mobile internet data plans - prices include the autopay discount:
2GB for $10/month
5GB for $20/month
10GB for $30/month
50GB for $50/month
This hotspot is also eligible for the limited offer of 100GB for $50/month option, one of our Top Picks.
Member Exclusives Below
 Bonus Member Only Content Available!
We go extra for our premium members - who make this resource center possible (did you notice the lack of 3rd Party advertising?). We have included some additional information in this news article just for our members - analysis, guidance and/or insider tips.
If you're not yet a member, please consider joining us. Extra content like this is one of the many perks we offer - in-depth content, guidance, discounts, alerts, classroom and more.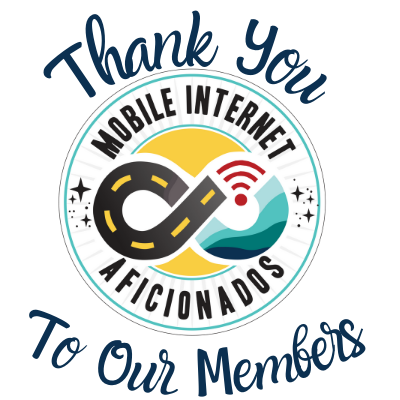 If you are already a member, please log in above to see the special content we have prepared for you.
Further Reading
Related News: