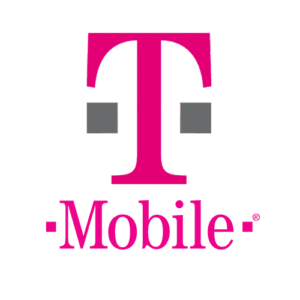 Today T-Mobile announced its ONE line of smartphone plans will evolve into "Magenta," and also announced a new offer to entice people to switch from another carrier. These changes take place starting on June 2, 2019.
Here's an overview of the announcement:
T-Mobile ONE and ONE Plus will be rebranded and called Magenta and Magenta Plus. Prices and most features will stay the same.
The major change with the new Magenta plan is that it will include 3GB of high-speed mobile hotspot data followed by unlimited 3G mobile hotspot (ONE only had unlimited 3G hotspot, no high-speed).
T-Mobile is changing the "Netflix on Us" program due to Netflix's price increase earlier this year.
T-Mobile is matching corporate, affiliate, military or senior discounts for customers who switch to T-Mobile Magenta from another carrier, up to $15 per line or $30/month maximum for multiple lines.
Read on for all the details and analysis of these changes
Busy?
Just want a quick wrap-up?
---
T-Mobile ONE "Evolves"

T-Mobile states that the ONE plans are "evolving." What that means in practice is that the new plans are pretty much the same as the old ONE plans except some tweaks, including a new name - Magenta.
Even though not much is changing, these are new plans - meaning you can switch to Magenta, or stay on your existing ONE plan if you'd like. Current ONE customers won't automatically be switched, but they can change to a Magenta plan if they want to.
It's not clear why T-Mobile decided to change the name, but the ONE brand has been around since January 2017 - quite a long time in the cellular world.
Whatever the reason, we should all be thankful that, unlike the other carriers, T-Mobile refuses to plaster "Unlimited" all over their plan names!
Magenta Plan Changes
So what exactly is changing with Magenta?
The "new" Magenta plans leave almost everything the same as the previous ONE plans, including prices.
There are two exceptions:
The base Magenta plan now comes with 3GB of high-speed mobile hotspot (MHS) followed by unlimited 3G mobile hotspot. The base ONE plan did not come with any high-speed mobile hotspot data, only unlimited 3G. To get that 3GB of MHS customers must switch to Magenta - the existing ONE plan will stay the same.

It's not yet clear if this benefit will be included in the discounted Magenta 55+ and Military plans.

The base Magenta plan comes with a Netflix Basic subscription instead of the Netflix Standard the ONE plan came with.
That's it. All other terms and conditions are identical to the original ONE and ONE Plus plans, according to T-Mobile.
So the Magenta plan provides a bit of high-speed mobile hotspot data and a lower-tier Netflix subscription for the same price.
Customers on Existing ONE Plans
Existing customers on ONE plans will be grandfathered in. The only exception is that customers on the base ONE multi-line plan will see a $2/month bill increase to cover the increased cost of the Netflix account beginning with the July bill. T-Mobile will notify affected customers in early June.
Not every ONE plan option gets Netflix, so this only affects customers with the multi-line ONE plan. It does not affect:
Single Line ONE plans
ONE 55+
ONE Military
ONE with premium addons like Plus, International or Global addons.
Customers on the existing ONE plan do not have to switch - as is the case with all of T-Mobile's plans, customers are grandfathered in as long as they keep paying the bill and T-Mobile will not force anyone to change from ONE to Magenta.
---
Netflix Changes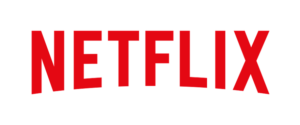 T-Mobile is maintaining its relationship with Netflix and including Netflix service as a benefit in ONE and Magenta plans, but T-Mobile is now accounting for the Netflix price increases that took place in January 2019.
T-Mobile finally decided they could not soak up the increased cost, so they are passing it along to customers or offering a more basic Netflix option for those who change to the Magenta plan.
Keep in mind that "Netflix on Us" is only available for multi-line (family) accounts, not single-line plans.
For clarity in explaining these changes, here are Netflix's plans and current pricing:
Netflix Basic: Streams to a single device in SD only. Increased by $1 to $8.99/month in January 2019.
Netflix Standard: Streams to two devices in HD. Increased by $2 to $12.99/month in January 2019.
Netflix Premium: Streams to four devices in HD or UHD (4k). Increased by $2 to $15.99/month in January 2019.
The details of how T-Mobile is passing the increased costs along are a bit confusing.
Existing ONE Plan Customers
Existing ONE subscribers will continue to get Netflix Standard, but they will see their bill increase by $2/month starting in July. Basically, T-Mobile is passing the $2 Netflix price increase on to customers.
To avoid that $2/month price increase, customers can either turn off the "Netflix on Us" benefit dropping T-Mobile's subsidy for Netflix completely or change to the Magenta plan.
Customers who change to the Magenta plan will not be able to keep any special promotion pricing or lines should they choose to switch.
There does not appear to be a way to simply downgrade to a Netflix Basic plan on a ONE plan without switching to Magenta.
Magenta Plan Customers
New Magenta customers get a Netflix Basic subscription but can pay the difference on their bill to get a Netflix Standard or Premium plan.
Existing One Plus Customers and Magenta Plus Customers
No Change: One Plus & Magenta Plus customers will continue to receive the Standard subscription for no additional cost and the Premium subscription for $3/month extra.
---
Discount Matching
In an effort to steal customers away from other carriers, T-Mobile is offering to match any corporate, affiliate, military or senior discounts up to $15/month per line, or $30/month maximum for a multi-line account on the Magenta plans. The discounts are calculated in $5 increments.
To get the discount and switch, customers must go to a T-Mobile store and bring their latest bill from Verizon, AT&T or Sprint showing an eligible discount.
This can't be done online.
The T-Mobile store representatives will review and verify the discount, switch you over to a Magenta plan and match the discount dollar for dollar in $5 increments.
Keep in mind that current T-Mobile customers that switch from a legacy plan to Magenta might lose any old discounts on their legacy plans. It's quite an irony that you can keep your discounts from other carriers, but not those tied to older T-Mobile plans.
Important Limitation: Can't be combined with other T-Mobile discounts, including discounted Military and 55+ Plans.
For additional details, see T-Mobile's Offer page and FAQ.
---
Summary
Overall, T-Mobile's changes are a bit of a mixed bag and pretty underwhelming. More like tweaks. And in a way, that makes perfect sense in light of T-Mobile's attempted merger with Sprint. T-Mobile can't afford to rock the boat or make significant plan changes that could jeopardize the merger. So some tweaks and a name change is what we get.
The rebranding to Magenta might hint at a future with Sprint or could just be a new, refreshed coat of paint.
The addition of 3GB of mobile hotspot data for the base Magenta plan is a welcome change (we're all about hotspot data here!).
For Netflix, it was probably inevitable that T-Mobile would need to pass price increases along and $2/month isn't a big deal for most people.
And finally, T-Mobile's customer base continues to expand and they are clearly hoping to grow even more by poaching customers from the other carriers - including potential partner Sprint. But it's unfortunate that T-Mobile isn't also offering to match discounts for existing T-Mobile customers that upgrade.
T-Mobile News Stories:
Additional Resources: