Key Points:
The T-Mobile Business Unlimited Ultimate+ smartphone plan includes 200GB of mobile hotspot data.
This new plan is for iPhones only and requires an iPhone 8 or a newer model.
The plan requires and includes a subscription to Apple Business Essentials.
T-Mobile is now offering a new tier of service for its business smartphone plans in partnership with Apple called Business Unlimited Ultimate+ (note the "+" at the end). Available only for iPhones, the new plan tier includes all the other features of T-Mobile's Business Unlimited Ultimate plan but comes with an additional 100GB of mobile hotspot data (200GB total!) as well as Apple-specific features like Apple Business Essentials. Even free Netflix is available as a perk!
T-Mobile Unlimited Ultimate+ Video
Unlimited Ultimate+ Plan Details
The plan is based on T-Mobile's Business Unlimited Ultimate plan but includes additional features for a higher price - $10 more per line.
It comes with the following features:
Unlimited high-speed on-device 5G/LTE data (5G device required for 5G access), with no deprioritization
200GB of mobile hotspot data, then unlimited mobile hotspot at 3G speeds (600 kbps) for the remainder of the month
Up to 4K UHD streaming (requires enabling UHD in the account portal)
Businesses with less than six lines of service can choose either a free Microsoft 365 account or a free Netflix account (Accounts with 6+ lines can only get Microsoft 365)
Includes Apple Business Essentials with AppleCare+ with Cloud (1 Device, 50 GB cloud storage & Apple Care+) - worth $9.99 separately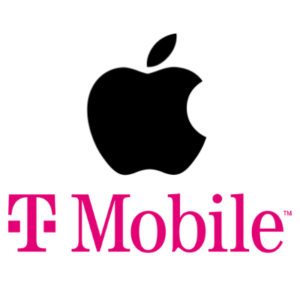 All the other normal features of T-Mobile's top-tier smartphone plans are also included.
Pricing is $10/month more than the standard Unlimited Ultimate plan. Here is the current pricing per line of the new plan, including the autopay discount:
1 Line: $95
2 Lines: $160 ($80/line)
3 Lines: $200 ($67/line)
4 Lines: $240 ($60/line)
5 Lines: $280 ($56/Line)
6+ Lines: $50 per line, no autopay discount, taxes, and fees are extra.
Note that with 6+ lines on an account with this plan, there is no autopay discount, and taxes and fees are charged separately and not included.
Also, some businesses may not qualify for the tax-inclusive pricing for 1-5 lines - be sure to ask for the tax-inclusive option when signing up unless your business is not eligible for it.
iPhones Only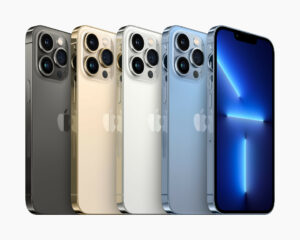 The major restriction with this plan is that it is for iPhones only and requires at least an iPhone 8. T-Mobile is currently running a promotion for a "free" iPhone 13 for the first line, paid for over two years with 24 monthly bill credits.
How to Get The T-Mobile Business Unlimited Ultimate+ Plan
The plan is promoted on T-Mobile's business website, but you cannot directly order online. New customers need to contact T-Mobile Business Sales to sign up, like many business plans. It's not clear if this option is or will be available from T-Mobile stores - at press time, the stores we checked told us to call business sales.
One important note is that customers must activate the Apple Business Essentials subscription before activating the plan. This seems to be a system limitation and is necessary to get that feature included in and paid for via the plan.
Getting A Business Account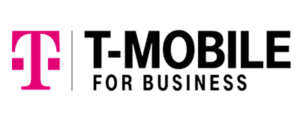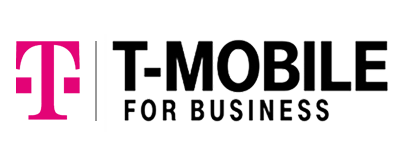 Getting a business account is easy on T-Mobile. If you have a company with an EIN (Employer Identification Number), then it's just a matter of providing the EIN, a valid ID, and filling out some paperwork, which can be done online.
Those without an EIN can still qualify for a business account as a sole proprietor or contractor by using their Social Security Number (SSN). A business sales representative can set up a business account, or it can be done at a T-Mobile store.
Concluding Thoughts
200GB of included high-speed hotspot data for a smartphone plan is pretty amazing. This plan provides more standard high-speed hotspot data than any other smartphone plan currently available.
Note that the Global Plus 15GB add-on that is available for the consumer Magenta plans comes with unlimited high-speed mobile hotspot data for an additional $50 per line but is subject to deprioritization after 50 or 100GB of use.
Comparable business smartphone plans from AT&T or Verizon cap out at 100GB of mobile hotspot data and don't come with T-Mobile's perks like Netflix, Microsoft 365, and Apple Business Essentials.
For example, Verizon's Pro 2.0 business plan costs $95 for a single line, comes with 100GB of hotspot data, 720p streaming resolution, and no additional perks.
AT&T's Business Unlimited Elite costs $85 for a single line and comes with 100GB of hotspot data and 4k streaming, but no additional perks.
Value-wise, T-Mobiles new offering is much better than the alternatives from Verizon and T-Mobile, but the major downside of this plan is that it's exclusive to iPhones. Those with Android phones are limited to the standard Business Unlimited Ultimate plan, which is $10 cheaper and comparable to what Verizon and AT&T offer.
Further Reading
Related News: