Back in August 2018, T-Mobile eliminated the "One Plus International" add-on to its ONE line of smartphone plans. T-Mobile seemed to be following in AT&T's footsteps by eliminating the only remaining direct carrier option that provided unlimited and unthrottled hotspot data.
But now, just two months later, unlimited hotspot data (for smartphones only) is back, along with some tasty international features.
The "Global Plus 15GB" is an addon for the base ONE plan and, as its name suggests, adds several international-focused options.
Read on for all the details.
Busy?
Just want a quick wrap-up?
---
Deja Vu, A New One+ International?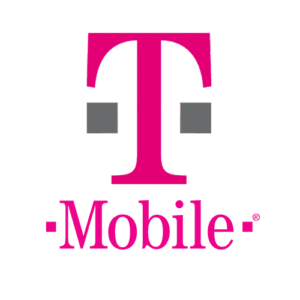 The cancellation of the One+ International option seemed like a strange move for a company that calls itself the "uncarrier." Their reasoning - to simplify their offerings - didn't really make a lot of sense at the time.
But it looks like T-Mobile was just paving the way for a replacement that is very similar to ONE+ International in many respects.
The new add-on option, however, was very quietly rolled out with little fanfare and much confusion - not characteristic for T-Mobile.
Initially called "Global Plus", T-Mobile changed the option to "Global Plus 15GB" almost immediately and also changed the terms. The original version included unlimited on-device high-speed international data while the updated version only includes 15GB (which is still a nice chunk of international data).
A lucky handful snagged the original option before it was changed and, per T-Mobile's policy, they will get to keep the terms of the plan for as long as they pay.
But for US-based nomads, the most important feature is the return of unlimited domestic high-speed mobile hotspot for smartphones.
And, interestingly, this feature does not come with any fine print except T-Mobile's standard network management policies which kick in at 50GB of usage. The plan however is restricted to smartphones.
The Global Plus 15GB add-on does cost a hefty additional $50/month per line on top of the base One plan. The previous +International add-on was only $20 extra per line. This means that a single line of Global Plus 15GB will cost $120/month, as compared to $90 on the retired plan. Military and Senior discounts do still apply however.
This steep price does come with other benefits besides unlimited domestic high speed hotspot, including a raft of internationally-focused features:
15GB of high-speed international roaming data (but oddly, only 5GB in Canada/Mexico)
5GB of high-speed international mobile hotspot data in Simple Global countries
Unlimited and free international texting and voice between 210+ countries
Unthrottled HD video streaming while in the US or abroad.
Like all of T-Mobile's international offerings this add-on comes with the following caveat:
Not for extended international use; you must reside in the U.S. and primary usage must occur on our U.S. network.
The complete list of details for this addon is available on T-Mobile's website. Here's a comparison of T-Mobiles current offerings: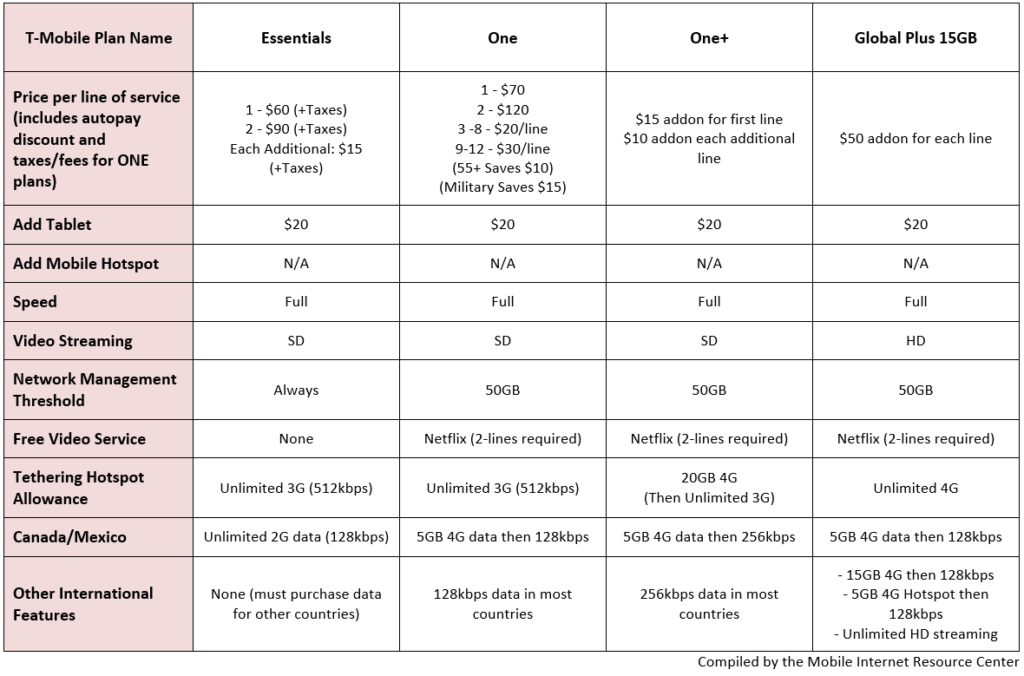 Note that the throttled speeds for the Global Plus 15GB option are half that of the One+ option - a disappointing omission.
---
Summary
It's great to see T-Mobile bring back unlimited high speed tether/hotspot data for smartphones and the additional international perks could be a boon for frequent travelers.
15GB of high-speed and 5GB of high-speed mobile hotspot data for most of the world is a decent value. However for those focused on international travel, it may be more advantageous to consider Google Fi where 15GB of high speed tetherable data on the same roaming partners is just $80/mo.
Clearly, however, T-Mobile sees this as a niche offering as it is not listed on the main plans page (unlike the One+ addon) and the details are buried in a support document.
But it does exist and is available and could be a great addition to a nomad's arsenal, especially when paired with a smartphone that can take full advantage of T-Mobile's network including Band 71.